Natural Feminine Wash - Chamomile Cool
User Reviews

Their formulation is so concentrated that I have been using this since April 1, 2014 and now (sept 21,2014) I'm not even half way through the bottle (twice a day, big bottle). I love the natural smell it gives off and the oh-so-cool minty effect :) A definite must have for your feminine hygiene....


I'm pretty religious when it comes to intimate care so I pleasantly surprised by the cooling effect and clean feel of this product. I use feminine wash every time I use the toilet but previous brands tended to feel sore from excessive use. Your feminine wash never leaves me feeling sore no matter how many times I use it which...


My husband was the first one to buy this for me.I have tried this on my patients especially those complaining of vaginal itchiness and has recurrent urinary tract infection due to diabetes.They reported immediate relief and of course the need for antibiotic use was already eliminated....


I used to use a commercially available femwash, and I frequently visit my OB because of irritations. Apparently, I have been using the wash too much in a day. The OB suggested to use it only every other day. As she explained, these products strips down my natural bacteria that fights the infection. BUT ever since I used human nature...


way better than any other feminine wash in the market. i love the gentle clean, and the fresh feeling it gives. definitely a product i will be using for a very very long time. ...


Warning to new users: shake the bottle first before you use it. First time I used it it FREAKING STINGS. Second time I tried it I gave the bottle a little shake. I figured that he substances must have separated and I got all the minty cooling liquid on the first try. This time it wasn't so bad. I guess...


I like everything about this feminine wash-- the clean scent, the cool minty feel and the soft foams. Of course, all these features are just icing to the cake. The main feature would still be that it is safe, natural and nourishing....


My mom had a check-up with her ob-gyne because she was experiencing severe itchiness. She asked her doctor if it's ok to use the "other" feminine wash in the market, and the latter said '"no", because of the chemicals. Then she asked if she could try Human Nature, and the doctor replied a resounding "yes". Not only...


We are loving this product! My circle of friends in the office are all using the blue feminine wash. Keep it up!...


One of my favorite products of Human Nature! ...


Truly a product worth-trying and worth-using forever! It's refreshing. Smells cool and it has a spa-like scent. Every use, I feel fresh and clean. It helps lighten up a busy day because you feel like you almost took a bath due to the cooling sensation. I highly recommend this product!...


Very refreshing! I feel so light, cool, and on-the-go! I recommend it to friends, family and officemates. Those who've tried have recommended it to others as well! I am glad to know that an ob-gyn doctor is promoting it on your website. Keep it up, Human Nature!...


I got this in my first-ever order from Human Heart Nature this morning, and tried it out at the first opportunity. I was totally blown away by the results! A totally fresh and clean feeling, without irritation at all. And the cooling sensation lasts even after a thorough rinse of the product. Will definitely get the...


I have all praises for this fem wash! Since I've switched to this and been using it for 4 months now, never did i get an itch or any allergic reactions to it unlike the one that I previously used. And I always love the cool sensation it brings for a cleaner and fresher feel!...


This is one HN product I'll be purchasing again and again. It's effective AND affordable. The big bottle will last for months. It cleans like most commercial feminine washes, minus the worries that you're using potentially irritating chemicals on your sensitive area. The cooling sensation is very refreshing, especially in hot weather....


Best fem wash I ever used. I feel so naturally clean and fresh..plus the cooling effect..wow!!...


This product is so gentle and yet so effective in cleansing my delicate region, just like the original formula. I love how I don't get any rashes or stinging sensation after every use. And the cooling sensation is even better than the commercial washes I've tried!! ...


It's really cool.... soooooooo refreshing!! I hope you'll be able to make toothpaste :-)...


Best feminine wash ever. I only a need the size of a pea and it's enough. There's no bad smell at all under there even after a long time. And I've dropped the bottle for 4 or 5 times already (lol) but it's still in one peace. Thumbs up for this product. ...


Lovethis too! :)...


With my frequent bouts with UTI, my OB advised me to discontinue using any feminine wash. It did not make me feel good, so I found myself using the forbidden wash again and the problem worsened. Until my husband brought me to your facebook page. It is good to sometimes tinker the husband's fb account. :-) Now, I feel fresh and...


Finally, I've met the perfect feminine wash for me. I really love how it makes me feel fresh and clean. And its cooling effect is just something I always like....

Allyn B. San (09/30/2012)


This product is #1 in my kikay kit list especially during my monthly period I get harsh skin irritations, after my first use, it relieves the itch and heals my skin rashes just like that, like magic!...


I am in my early 40s and been having perimenopause symptoms for a couple years now, thus prone to itching especially after bedtime. I've been using the TWO LEADING commercial brands regularly and I just wake up itching every night, which is horrible. I used this product for the first time -- ONCE -- and that night, "Itch"...

Regina Marie (07/28/2012)


this gave me literally a cool feeling after each wash, however, minus half star for the packaging (if that is even possible). mine was dropped 4 feet high, and the cap broke off (this was because my items were packed on a paper bag- which looked like it wouldn't stand the weight of the items - instead of the box....


this feedback actually came from a friend who ordered this from me. she said it is the only feminine wash that didn't iritate her feminine area and the cooling after feel is so refreshing indeed! she's definitey a fan!...


for me, it is just the same as the original formula, only it has a cooling effect. i like it as it makes me feel fresher. it actually reminded me of your previous shampoo that also has a cooling effect. truly great to use during warm days.....


indeed has the cooling effect! i love this new product as well as the old variety. tipid gamitin! :)...
Write your own review
Product Description
98.66% Natural | SLS/SLES-free | Hypoallergenic
Every woman deserves the peace of mind that comes from knowing she uses only the safest and gentlest care for her most intimate area.

Soothing aloe vera and natural cooling ingredients in a calming chamomile scent will leave you feeling cool and confident knowing you've given your body the respect it deserves.
Also available in Powder Cool (with cooling sensation!) and Chamomile Fresh scents.
Did you know: Many chemical feminine washes contain sodium lauryl sulfate (SLS) and sodium laureth sulfate (SLES). According to the Danish Institute of Public Health, SLS damages the skin proteins and disrupts the skin barrier allowing ready penetration of carcinogens. So don't risk it and go for the natural clean!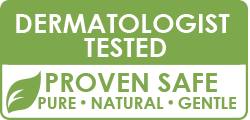 BEAUTY TIPS
INGREDIENTS
AS SEEN IN
Here are some intimate care tips to keep you fresh and confident:
- Use intimate garments that allow your skin to breathe; stick to light natural fabrics like cotton
- Allow your skin to dry naturally before putting on clothes
- Avoid chemical washes, sprays, and powders that might disrupt your natural pH
The rule of thumb? Keep it fuss-free; nature cares best!
aqua, decyl glucoside (coconut derived), sodium cocoyl isethionate (coconut derived), coco glucoside (coconut derived), glyceryl oleate (plant derived), xanthan gum,
Aloe barbadensis
(aloe vera) leaf juice, levulinic acid (vegetable derived), menthol, anisic acid (anise seed derived), sodium phytate (rice bran derived), menthyl lactate,
Ormensis multicaulis
(chamomile) oil, citric acid,
To learn more about our natural ingredients, click here
You May Also Like...