Natural Feminine Wash - Powder Cool
User Reviews
Fenella May Mendoza Lozada (08/28/2014)


This was the first product I tried when I first became a member last April. And I loved it so much and recommended to all my friends. I didn't just convert myself to going green, now even my friends do too. ...


I've tried the powder cool & chamomile cool variant. ITS ABSOLUTELY super COOL!! :) that even my husband use it also! bwahahhaha! I'm excited to try the chamomile fresh very soon!...


Hi! I just started using this variant among your feminine wash products and I love it :) One question, though. I noticed among the ingredients included "fragrance (all-natural)" but it doesn't indicate exactly where it was derived from unlike the other ingredients. Is it safe to assume this is not phenoxyethanol? I've been reading and...


I have gone through many brands over the years but none of them have really agreed with me. Your product is -amazing-. I'm -very- happy with this product....


i love it's powder fresh scent! you're feeling like a baby plus it's cooling effect though the blue one is cooler. it's really natural to use....


i've had fungal infection before so I am extra careful in buying feminine products. I've read a review of your products somewhere, which lead me to your site. I decided to try Chamomile Cool in 200 ml and I would say it was the best I've tried: no irritations, no itch, less odor down there even when on red days...


I like the smell cause it did not irritate my nose, yes I consider the smell buying products cause I have allergic rhinitis. It has great cooling sensation for me. Of all the feminine wash variants this is the one I love the most....
Write your own review
Product Description
98.66% Natural | SLS/SLES-free | Hypoallergenic
Your most intimate area deserves the safest care. Our best-selling Natural Feminine Wash was created to give you that refreshingly clean feeling without the harmful chemicals.
Soothing aloe vera and natural cooling ingredients in a powder fresh scent will leave you feeling cool and confident knowing you've given your body the respect it deserves.
Also available in Chamomile Cool (with cooling sensation!) and Chamomile Fresh scents.
Did you know: Many chemical feminine washes contain sodium lauryl sulfate (SLS) and sodium laureth sulfate (SLES). According to the Danish Institute of Public Health, SLS damages the skin proteins and disrupts the skin barrier allowing ready penetration of carcinogens. So don't risk it and go for the natural clean!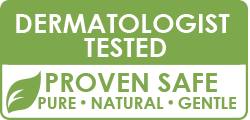 BEAUTY TIPS
INGREDIENTS
AS SEEN IN
Use a pea-sized amount to wash your intimate area. Rinse well and feel fresh all day long!
Aqua (water), decyl glucoside (coconut-derived), sodium cocoyl isethionate (coconut-derived), coco glucoside (coconut-derived), glyceryl oleate (plant-derived), xanthan gum, Aloe barbadensis (aloe vera) leaf juice, levulinic acid (vegetable-derived), fragrance (all-natural), menthol, anisic acid (anise seed-derived), phytic acid (rice bran-derived), menthyl lactate, citric acid
To learn more about our natural ingredients, click here
You May Also Like...