Natural Feminine Wash - Chamomile Fresh
User Reviews

I love this because it cleans well and has a mild, and natural scent. I get skin irritation every now and then from other commercial brands, but I have used this for more than a month now and I don't have any problems with it....


I have been using this for more than 2 years since then I never have itch and irritation. A very good product. Thanks HNN. ...


I love this product! effective and it freshens me. no stinky/panghi smell on my undies after a long busy day. thanks to HN :)...

Cherry Marie (02/02/2014)


not irritating... so mild & feels so clean & fresh...


I used to use other brand of feminine wash but it causes more irritation than what it promise on the label. Thankfully there is the Human Nature Natural Feminine Wash. This is just what I needed to help me stay fresh and clean without the irritation....


I super love this fem wash. Doesn't have the itchy feeling specially during red days. I do hope HNN formulate also sanitary napkin :-)...


When I tried this product, I never returned to the previous brand I've long been using. ...


I finally got to try this variant. I must say that I love this formulation. I love the cool, minty feeling it gives after you use it. This is super awesome too during your monthlies, because it keeps you fresh and clean. No itch, no allergic reactions and best of all, it keeps away bad odor for hours!...


very good...


I've been using the popular brand for 20 years and I noticed that I often get dry and rashes after my periods. I also noticed that there's an odor at the end of the day. I consulted my ob-gyne she advised that I'm probably sensitive to my feminine wash and sanitary pads and I have to switch. Looking for an...


love this! no itch and no irritation : ) all good!...


This is effective and the scent is pleasant and mild. Thanks HHN!...


I love this product :D It's mild and fresh, removed itching, odors and dryness. Before using this, I had irritation because of wearing tight jeans, I used this and I feel that this restored my balance. ...


I love the Human Nature Natural Feminine Wash. When I started using this, I feel more relaxed and complacent knowing that I am using all natural product. It is not itchy compared to its chemical counterparts....


effective and safe - no irritation experienced versus other leading brands in the market....

Altheia Fatima Sarenas (04/19/2012)


I'm in my 40's and experiencing on and off vaginitis that would require medical treatment. I observed that commercial brands that I was using before reacts differently now. I tried using one for sensitive skin, it did well but I don't feel clean and refreshed. When I stumbled upon your product, I had hesitation at first because the solution...


Excellent product! Makes me feel fresh and clean. I really like its subtle smell and light formulation. I think the quality of this product is worth it's price--it's organic and undeniably safe for frequent use! Great job, HHN! I do hope you can have this available in 100ml though....


This is an excellent product. The mild, citrus scent reminds me of an equally excellent feminine wash that used to be available here. Although I have experienced slight irritation in the past while using it, I can say that the product is an effective cleanser. The best part is that I can use it as often as I want without...


For a first user like me i can say that the product was very effective!!! I will order again soon..!!! post review march 19, 2012...


I am very impressed with the feminine wash. I have been using it for 3 months already. It's really reliable, safe and effective. It has a very nice clean scent as well. I recommend it to all my girlfriends and even to my male friends who are married!...


i bought this for my mom before for her to try if this could ease her itch caused by vaginitis. and it did. however we couldn't consume one (200ml) bottle in one year...it's nearing its expiration date already. i hope it can come in 100ml too :(...


I've been switching brands to find the perfect wash...I was finally able to settle with one brand. It lessened my "scent", it has this refreshing feeling after the wash, didn't make me feel itchy down there and I no longer experience occasional UTI's....downside: it was kinda expensive. So when i saw you had your own formulation for a...


Excellent product! It freshens and cools...love it!...


I have been using this product and I like it! I have a more detailed review in my blog http://photoescape06.blogspot.com/2011/10/product-review-human-heart-nature-all.html Much Love! ...


Excellent product!...


this product is one of my favorites,especially the scent,i love it!it makes me feel fresh and clean all day!thanks HHN,more power1;o)...


I love this product! It makes me feel fresh, clean and safe. No more itch for me down there! I recommend this to all women out there....


This is a great product. It is not harsh and it doesn't dry sensitive skin! While I am a very satisfied customer and have been using this for a year already, I wish that there would be an unscented or non-colored variation of the product though. There are times when I get a little bit more sensitive (especially during menstrual...


Reliable and effective but not harsh to the feminine private part...


my mom and i fell in love with this product right away :) my mom says that since she used this, she wasn't feeling itchy anymore~ i love the way it smells and how i can use it daily to keep me clean :D...


start eliminating that stinky smell especially during periods... even more great for everyday use, proven! ...


I first saw this natural feminine wash on the catalog some months ago, & I am glad I decided to try it. The frequent itching & irritation I had for years, ever since I gave birth to my second child? It's gone! & it is until now. The problem wasn't solved by the commercial brands I used before. So I'm...


This product is perfect! I use it often, sometimes more than once a day but it never irritates my skin! I love the new packaging, the gentle chamomile formulation and the way it smells! I love it so much I bring the smaller size with me when I'm traveling. ...


I've been using this wash and i love the smell,it is also very gentle. I'll surely recommend to all my friends and family.. but i just want to make sure, is it really safe to use it often?i use it 2-3 times a day. and i just want to know if it's okey. [EDITOR'S NOTE: Thank you for...


I've been using this product since Sept 2010 and I really love it. It's so gentle yet makes me feel clean and fresh. No itching and one thing more that's also good with this product is that I can use it often without making me feel dry.. And the smell is so god.. I love it!...


i always experience itching in my mons when i switch from other product to this product. the itching lasts only for a few days, then it's gone. but when i switch from this product to other product, there's no itching.. i'm just wondering what causes the itching..[EDITOR'S NOTE: Thank you for your feedback. Our best selling feminine wash...


I purchased this since it's organic, therefore, safe to use. I immediately bought two (2) bottles and gave it to my Mother and my Aunt since they experienced ovary/uterus problems. I like the faint scent of chamomile and it's soft color. Somehow, these attributes connote that the product is mild, it cleanses, and that it is body friendly. ...


wonderful wash. see my blog for a complete review. http://zefreaki-nme.blogspot.co-m/2011/05/hhn-f-eminine-wash.html...

Jessica Tirado (05/15/2011)


Great product! It doesn't have that weird-smelling scent they add to commercial feminine washes. Will get the bigger bottle the next time I order. ...

Hitomi Ramos (04/03/2011)


I love this product. At first I was a little sceptical that is why I ordered the small bottle and I was quite impressed with it that is why I ordered the bigger bottle. I've tried many feminine wash available in the market and they always make me itch/hurt down there. This is the only exception. I won't use those...

Michelle Torres (04/03/2011)


the product is good..better than chemical ones...especially during periods......

Monica Diomampo (04/03/2011)


i really love this product but how come the bottle i bought comes with a lil bit yellowish liquid? is it still okay or is something wrong with it? Editor's note: thank you for your feedback. We'll send you a personal email regarding this...

Shalini Baxani (04/03/2011)


love this product! it has worked much better for me than the commercial brands of feminine wash. it makes me feel cleaner. i also feel better that i am using organic products for my intimate area. :)...


I love the scent very natural. This product is very mild and very effective especially during monthly period. Very good!...

Charlotte Mae Efren (04/03/2011)


This is the only feminine wash that doesn't make my intimate area feel dry. Other feminine washes always made me feel dry and itchy, I guess it's with all the harsh chemicals they have. But this one's different, definitely nature's touch - gentle and caring....

September Cruz (04/03/2011)


It's a very nice feminine wash. It does the job by leaving a fresh,clean feeling after every use....
Write your own review
Product Description
98.66% Natural | SLS/SLES-free | Hypoallergenic
Every woman deserves the peace of mind that comes from knowing she uses only the safest and gentlest care for her most intimate area.

Switch to nature's gentle touch with our pH balanced, clinically tested feminine wash. It has soothing aloe vera and chamomile, cleansing agents from coconut, as well as natural preservatives from rice and anise for a fresher, cleaner, and more confident you.
Also available in Powder Cool and Chamomile Cool (with cooling sensation!) scents.
Did you know: Many chemical feminine washes contain sodium lauryl sulfate (SLS) and sodium laureth sulfate (SLES). According to the Danish Institute of Public Health, SLS damages the skin proteins and disrupts the skin barrier allowing ready penetration of carcinogens. So don't risk it and go for the natural clean!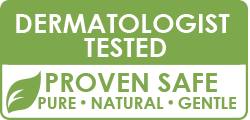 BEAUTY TIPS
INGREDIENTS
AS SEEN IN
Here are some intimate care tips to keep you fresh and confident:
- Use intimate garments that allow your skin to breathe; stick to light natural fabrics like cotton
- Allow your skin to dry naturally before putting on clothes
- Avoid chemical washes, sprays, and powders that might disrupt your natural pH
The rule of thumb? Keep it fuss-free; nature cares best!
water, decyl glucoside (coconut derived), sodium cocoyl isethionate (coconut derived), coco glucoside (coconut derived), glyceryl oleate (plant derived), xanthan gum,
Aloe barbadensis
(aloe vera) leaf juice, levulinic acid (vegetable derived), anisic acid, phytic acid (rice derived),
Ormensis multicaulis oil
, citric acid
To learn more about our natural ingredients, click here
You May Also Like...