Kids Natural Shampoo & Body Wash
User Reviews

At first I'm excited to use this product for my 4 year old daughter. I'm a fan of HHN and i'm patronizing and using most of your product for my family. We love it's smell because its so refreshing but when I apply this shampoo on my daughter, her hair becomes (maganit), tangled and she begins to scratch her head,...


It breaks my heart giving this review. My family is a solid HHN user from the pets to the babies to the oldies. We love your products because they are all natural. However, when i switched my baby's wash to the tangerine tarsier when she turned one, in just a span of three days, her face, chest, back and arms...


I love the scent of Tangerine Tarsier on my daughter's hair, however she'd start smelling maasim as she sweats throughout the day. I love Human Nature products as they reassurance to mommies like me, scourging for safer products in the market for toddlers and newborns alike, but I do hope that HHN will make an improvement as for the long-lasting...


I was using another baby wash for my unica hija. But then I was worried eventually because I saw rashes on her skin. A friend suggested HN Kids Tangerine. I was hesitant because I just bought the shampoo we're using and I haven't tried HN for babies. But I gave it a try and I'm glad I did. Immediately, my baby's...


This is my best selling item, along with the SBO and Citrus Burst spray. My friends and officemates are always raving about this and I agree. I flirt with your other shampoos every once in a while but I always come back to this. I get massive hairfall from your anti-hairfall/strengthening shampoo (so strange, it's massive as if I used...


i have been using this product for my DS now and then. i love the smell of these two scents. but if possible, could you make another scent like raspberry/blueberry/grapes/lavender, or anything as long as it is violet? :) thank you so much. [EDITOR'S NOTE: We'll consider it, Cherry! As long as the ingredients can be grown locally. :)]...


my kids stopped using this for months since i opted for them to use the HHN shampoo we adults use but this month i am bringing it back to their toiletries as i think it is still best for them to be using kids stuff even if all our shampoos are from HHN.. highly recommeneded the maasim na ulo of...


I and my kids love the fresh and fruity but not overpowering smell of HHN Kids Shampoo and body wash. Love both the tangerine and pineapple scents. Full review: http://jonathinks.blogspot.com/2013/02/natural-shampoo-and-body-wash.html...


Tangerine is best! ...


I have been using these for a while. But given a choice I would use the old variant. I do not know why but my daughter seems to have falling hair with this variant though these smells a lot fresher. Now that you have the baby line. I let my daughter use that instead. Daughter is already 6. She has been using hhn maybe 4years. [EDITOR'S NOTE:...


My children have allergy since they were babies. They already experienced different manifestations of it: rhinitis, respiratory, skin. The pediatrician's advice was for them to use mild, fragrance-free. I tried several "mild" commercial soaps & some partly-natural ones. None of them is completely effective. Then came Human Nature. I really am very thankful & glad for HN! The Kids' Shampoo...


my three year old has sensitve skin. i am using only hhn products for her from lotion, oil to kids wash. i am also using this as my body wash and even as a hand soap. my baby's skin now is smooth without the rashes from commercially made products claiming that they are hypo allergenic. thank you hhn!...


I so love this shampoo for my kids (Tangerine Tarsier),it really is meant for kids it's so refreshing even my college cousin is using it :) i just wish there's be pairing conditioner for this as the mask is a bit pricey for my kids :) my eldest has long hair the reason why i am requesting for a conditioner...


i don't have kids but i bought this 'coz i really like the scent (tangerine tarsier). As a shampoo, i have no qualms, it's ok for the hair..but i noticed that every time i use it, i keep sprouting small pimple-like spots in some parts of the body especially in my arms...too bad, i wanted my sister to...


i say this product is a thumbs up.after using it just bout 2 weeks ,i started to notice that my daughter's hair become sooo smooth and shiny and i love it soo much so was the sunflower oil putting on her hair before she sleep...5 star for this!...


My youngest son, now 5 yrs. old, is prone to allergies, and so I've always used -- and loved -- the old HHH in both watermelon (tarsier) and banana (eagle) variants. However, my son finds the new tangerine and pineapple scents a little off-putting, so I had to stop using it. I hope you can bring back the old scents...


My years old son is very active and so he sweats a lot. I then started to notice that he smells maasim after playing or when he arrives after school. He also developed a stinky underarm even if he washes thoroughly. I then discovered this Shampoo/Body Wash and decided to try it. After a few weeks of use, my...


I like it because it is all natural, smells good, good value for money..... but the product needs more conditioning :( my 3yo's hair gets tangled, and hair is not moisturized enough. As much as I want to buy again (first time user), I'm still thinking about it.... will try other HHN products first.... Hope you make a separate...


first day of using this shampoo,and i was amazed of how my 5yo daughter's long hair didn't have tangles and she was really happy with the smell :) if before after using her suave kid's shampoo followed by palmolive kid's conditioner she still had tangles,with this shampoo alone her hair felt better and gave more shine to her lovely hair..superbly...

Maria Rowena (12/09/2011)


The smell is nice but it didn't last long when it tried it to my daughter. She easily smelled maasim when she prespires. I hope HHN can improve this product. [Editor's Note: Thank you for reviewing this product, Maria Rowena. We value your feedback and suggestion. We use natural fragrance oils that are plant-derived. Chemical shampoos use phthalates...


My husband bought the Pineapple Pawikan as a pasalubong for our 18-month old. Her hair became soft and smelled so good every time we use this shampoo even after playing and sweating the entire day until she goes to bed. However, after a few days, she started to get irritated while scratching her head which is unusual. The scalp turned...


i don't have kids but i tried this out anyway. bought both of the scents and while both are very nice, i adored the pineapple variant <3 so much love! haha :D i tried it on my hair and as a body wash. surprisingly, it didnt leave my scalp itchy or dry, as that's usually my reaction to most shampoos i...

Xandra Lauren (11/27/2011)


Every child has the right to live a healthy and toxin free life. ✔Natural ✔Organic ✔Vegan ✔EcoFriendly ✔Made with ♥ ✔Biodegradable ✔Effective ✔ReasonablyPriced Read more about it on my blog, thank you :) http://xandralauren.blogspot.com/2011/11/only-best-for-jm-and-ady.html...


This shampoo is great especially the tangerine scent. But...i hope you made a 'no more tears' formula...for sensitive eyes of young kids... Thanks :) [EDITOR'S NOTE: Hi Nancy, thank you for your product review and suggestion. Most chemical 'tear-free' formulas use a drug similar to novocaine to numb tear ducts. We don't use irritating chemicals like that to our shampoos....


I have three sons and they all love this shampoo. They love both scents and the packaging. Their hair is also shinier. I even find it amusing to hear my second son (a pre-schooler) telling his classmate to use Human Nature shampoo. "Dapat Kid's Nature ang shampoo nyo kasi maganda yun, natural!" ...


i'm an athlete and a kikay. i use this after boxing or swimming. nakakawala ng pagod yung scents. very convenient too since i don't have to carry a separate soap or shampoo. ang ganda pa sa bag....


My kids ADORE this shampoo! My eldest daughter loves the orange scent and the way her hair and skin feels soft after. I myself love the scent and sometimes "borrow" the kids' shampoo to use as a pick-me-upper body wash. Doesn't fail to brighten my day!...

JulEna Abella (09/11/2011)


Since becoming a dealer,my kids get to road test all the kids products in HN line.So when we had the Tangerine Tarsier Kid's shampoo,they're so excited to try it & love that it 'smells good, keeps scalp clean,hair shiny & skin feeling smooth too"-Ana,8....


I looooove this product! I use it as my daily body wash. It really softens and smoothens my skin! It would be nice if you can make a similar body wash for adults. ...


I am so happy with this shampoo. My kids are happy too as they love the tangerine scent and they are not "amoy araw" even after hours of playing. Thank you HHN!...


I LOVE this shampoo compared to the older version. It leaves my son's hair and skin moisturized and soft, yet it prevents him from getting stinky later in the day. ...
Write your own review
Product Description
96.4% Natural
Here's 2-in-1 kid care for your number 1! Wash dirt and grime away after a long day of fun with the kids with our yummy-scented, dermatologically-tested natural shampoo & body wash! It has a unique Protein Care System with Philippine coco nectar which is rich in amino acids and vitamins to nourish and moisturize both your kid's hair and skin!
Plus, it's infused with avocado oil and aloe vera to surely get your kid refreshingly clean without any of the dryness and nasty effects of synthetic harmful chemicals.
Available in Tangerine Tarsier and Pineapple Pawikan scents.
Did you know: Many synthetic fragrances and other chemicals in shampoos have been linked to serious health problems. The National Academy of Sciences reports that 95% of the chemicals used in fragrances today are synthetic compounds derived from petroleum, including known toxins capable of causing cancer, birth defects, central nervous system disorders and allergic reactions.* Don't risk your kids' health!
*Source: Natural Ingredient Resource Center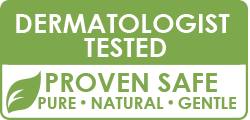 USE TIPS
INGREDIENTS
AS SEEN IN
Bond with your kids as you lather them with love and care with our 2-in-1 shampoo & body wash. Our bottles contain fun facts about the Tarsier and Pawikan to help raise your kids to love our country in all its glory of natural abundance! The Philippines does have one of the highest biodiversity rates in the world, after all. Fun and learning in the bath! Now that's a 2-in-1 offer you simply can't resist!

Use our gentle shampoos to also clean your make up brushes!
water, sodium cocoyl isethionate (coconut derived), decyl glucoside (coconut derived), sodium lactate (sugarcane derived), sodium gluconate (sugarcane derived), guar gum,
Persea americana
oil,
Cocos nucifera
nectar, dicaprylyl ether (vegetable derived), fragrance (all natural),
Aloe barbadensis
leaf juice, coco glucoside, glyceryl oleate (coconut derived), levulinic acid (rice/corn derived), sodium phytate (rice derived), anisic acid (anise seed derived), citric acid
To learn more about our natural ingredients, click here
You May Also Like...