We will be the gold standard of a globally successful enterprise with a heart that will embolden all businesses to better serve society.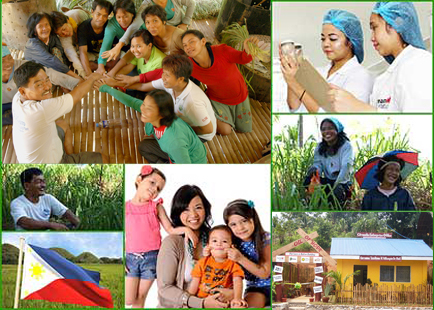 Development Approach
We seek to help developing countries grow in a responsible and sustainable way, leaving nobody behind in our globalized society.
Stewardship in Business
We focus on addressing poverty head on by providing opportunities and services to the poor that would otherwise not have been available to them, as we keep in mind the great responsibility that comes with our role as social entrepreneurs.
Sustainable Practices
We commit to making business decisions and processes that are deliberately put in place to make minimal impact on the environment.
Heart of a Hero
we are self-sacrificing and committed to the cause
Constant Innovation
we keep moving forward
Personal Integrity
we uphold the truth and honor our commitments
World-Class Excellence
we strive to be the best
Bayanihan
Bayanihan is a beautiful Filipino word that translates to "a spirit of communal unity and cooperation." We promote a culture of collaboration and mutual support.
Quality of life for all
we work well, we live well
Stewardship
we develop our gifts, people and environment
Compassion
we care