OUR NATURAL PRODUCTS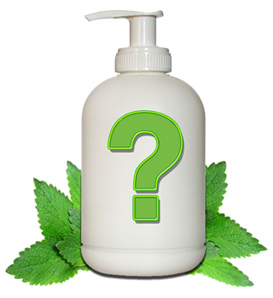 Though there are many "natural" products available in the market today, there are surprisingly
no laws or regulations on the use of the term "natural"
. This makes it very difficult for ordinary people to distinguish genuinely natural products from chemically-laden ones with a few natural extracts thrown in.
To guarantee the integrity of our products, we place our
natural seal
on our product labels, which means that: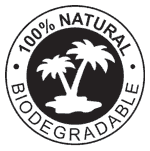 The

ingredients are biodegradable and at least 95% natural

(the same standard set by the Natural Products Association in the USA). In fact, many of our products are 100% natural.
The

ingredients come from a renewable resource

with no petroleum compounds, and are also processed in a way that doesn't harm the environment
A

product may contain a "non-natural" ingredient, but this is only permitted if there is no readily available natural alternative.

The ingredient must then meet strict criteria on human and environmental safety and biodegradability.
Throughout this entire process, we bear in mind one thing: that when you enjoy our products, we want you to
be secure knowing you get only genuinely natural goods
that are the best for you, your family, and the environment. Below are a few commonly asked questions regarding our products:
What are the benefits of using natural products?
Nature possesses the most potent ingredients to clean and nourish our hair and skin without the harmful chemicals. Our skin, being made from organic substances as well, will also respond best to natural ingredients instead of synthetic ones. That's why natural products are the best things you can use to care for your body.
Are natural products really as good as chemical ones?
YES! They are much better, which is why the most privileged people have been willing to pay very high prices for them until now. Many chemical personal care products can be harmful in the long run, e.g. some common cleaning agents irritate and dry out hair and skin leading to long-term damage and premature aging. Some chemical ingredients have even been linked to cancer, reproductive and hormonal disorders (see
What's Not In Our Products
on the right).
Can people still be allergic to natural products?
Some people are allergic to natural substances such as bee pollen, nuts or eggs. If you are, you may have a reaction to a product which contains those natural or organic ingredients. However, many more people are allergic to synthetic chemicals in everyday products. Since our products do not contain these irritating chemicals, there is less likelihood of allergies to our products. If you are unsure about your allergies, please test a small amount on the inside your elbow before using it extensively.
Are your products safe for pregnant/nursing moms?
All our products are 100% free from harmful chemicals, and safe for most people. However, it's always your best bet to consult your obstetrician-gynecologist or pediatrician first before regularly using any product.
Are your products safe for teens? For kids? For babies?
Because all our products are 100% free from harmful chemicals and at least 95% natural (most are 100% natural!), they are safe for the use of teens, kids, and even infants. For your peace of mind, we always disclose all our ingredients on the product labels so that you can check if there are natural ingredients that you know your children to be allergic to, since some people can be hypersensitive even to natural ingredients such as strawberries or tomatoes. It's a good practice to perform a patch test by applying the product on a small area of your child's skin and observing for any reactions within 24 hours.
What sort of testing is done before you release a product since you don't test on animals?
First and foremost, we test the products on ourselves as well as our families! Our products then go through a series of other tests including accelerated stability tests, preservative challenge tests, user acceptability tests done in coordination with some of our dealers and skin compatibility/irritation testing among test respondents conducted by a third party dermatologist. When we feel we have a breakthrough product, we go even further, conducting extensive clinical trials again with third party labs and dermatologists. Beyond that, we often conduct research on individual natural ingredients to better understand their properties and behavior. We're extremely happy that our Natural Care Labs' testing and research into natural ingredients has produced many breakthrough formulations such as CREAMFoam for our natural shampoos.
Do you have whitening products?
We purposely do not create whitening products, because we believe that your natural skin color is beautiful, whatever the hue! Many whitening products in the market also contain harmful chemicals that are toxic to the body when absorbed through the skin over a prolonged period of time. Not only that, they create an unhealthy perspective that beauty depends on how light your skin color is. At Human Nature, we celebrate the beauty of the diversity of skin tones of people of all ethnicities and nationalities everywhere!
Are you registered with FDA?
Yes!
* Got more questions? Head over to our general FAQ to find some answers
WALK THE TALK

At Human Nature, we
disclose every single ingredient on our labels
, and when we say natural, we go to great lengths to ensure that our natural ingredients are not contaminated with chemicals. We have been certified Cruelty Free by PETA, the largest animal rights group in the world, for our commitment against animal testing.
To learn more about our
natural ingredients, click
HERE
.
WHAT'S NOT IN OUR PRODUCTS
Get to know the chemical ingredients to avoid in your everyday products. Their effects go deeper and last longer than you think.

SYNTHETIC CHEMICAL

WHAT IT DOES TO YOU

OUR NATURAL ALTERNATIVES
SURFACTANTS
SLS/SLES (sodium lauryl sulfate / sodium laureth sulfate), ALS/ALES (ammonium lauryl sulfate, ammonium laureth sulfate)
Damages skin allowing ready penetration of carcinogens
Sodium cocoyl isethionate (coconut oil derived), decyl glucoside (coconut derived)
PRESERVATIVES
parabens, BHA/BHT, DMDM hydantoin, phenoxyethanol, TEA (triethanolamine)
May cause cancer & tumors, weakens, immune system, allergenic & irritant, premature ageing
rosemary essential oil, gluconolactone (from corn), glyceryl caprylate (coco, palm and glycerin derived)
MOISTURIZERS
Mineral oil, dimethicone, petrolatum, paraffin
Coats skin like plastic & clogs pores, slows down skin function & cell development, speeds up skin ageing
Cocoa butter, virgin coconut oil, sunflower oil, avocado oil, passion fruit oil, castor oil
FRAGRANCE
Synthetic parfum, phthalates
Damage to liver & reproductive organs
Essential oils, natural fragrance oils
ANTI-BACTERIAL
Triclosan
Endocrinal and reproductive malfunctions
Acapulco extract, sugarcane alcohol, chitosan
COLORANTS
Lake dyes, FD&C colors, carmine (a natural colorant in lipsticks but made from crushed cochineal insects)
Neurotoxic, possible carcinogen
Mineral oxides
EMULSIFIERS
DEA (diethanolamine)
Affects hormones
Stearyl alcohol, cetyl alcohol (all vegetable derived)
SOLVENT
Propylene glycol
Damage to liver and kidney
Vegetable glycerin, water
BUG REPELLENT ADDITIVE
DEET
Promotes degenerative diseases, congenital diseases
Citronella, lemongrass, lavender and rosemary essential oils