OUR STORY...
began with a cosmetics junkie, a radical Englishman, a harassed new mom and a newborn baby.
Gandang Kalikasan, Inc. was the brainchild of Gawad Kalinga volunteers
Anna Meloto-Wilk, Dylan Wilk and Camille Meloto
who burned with the desire to help uplift the Philippines and the Filipino people from poverty.
Anna's passion for the environment blossomed with her first child. Together with Dylan her husband, the successful British entrepreneur who gave up his fast cars and wealthy lifestyle in England to work for the poor in the Philippines, they decided to use cloth diapers after reading that disposable diapers contain toxic chemicals and take 500 years to deteriorate!
Living a more sustainable and "green" lifestyle
eventually led them to using fewer chemicals and, well, less stuff in general.
Anna and Dylan lived in the United States for a year while Dylan set up a network of Gawad Kalinga volunteers. During their stay, Anna noticed a
growing trend of affordable, natural and ethically-acquired products entering the mainstream market
. Formerly found in just boutiques and high-end stores, they could now be bought in supermarkets and drug stores.
Upon their return to the Philippines, Camille and Anna continued their research and were able to successfully collaborate with a natural formulator to create
Human Nature's first line of products
.

Camille, Anna's sister, had
always been fascinated with makeup and cosmetics
. After graduation, she eventually became a freelance makeup artist and then joined a cosmetics company. Though she was well into pursuing her passion for cosmetics,
her longing to help the country was still waiting to be fulfilled
.
Camille joined them halfway through their US assignment and the sisters began
more in-depth research work on natural and organic products and bringing them to the Philippines
.
In November 2008, with the help of some close friends, family and Gawad Kalinga partners,
Human Nature was officially launched
at Blue Leaf, Fort Bonifacio, Manila.
Today, Human Nature continues to strive to transform the lives of the impoverished and underprivileged around the world through successful and sustainable social enterprises and quality natural products for everyone. A very young company, Human Nature has big plans for the future and is fiercely determined to make the Human Nature brand a globally recognized brand that touches the hearts and lives of everyone it comes in contact with.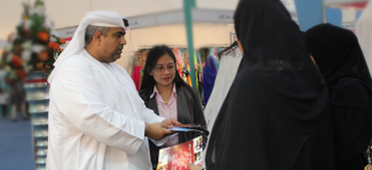 Human Nature was first officially introduced in the United Arab Emirates in 2013. Operated and distributed by the company Natural Essence, the UAE has proven to be a fast-growing market for Human Nature. It was brought in by an Emirati couple Abdalla Al Naqbi and his wife Dr. Najla Al Naqbi, who not only fell in love with Human Nature's range of natural products, but was also touched by the advocacy of helping poor people in developing countries and creating job opportunities for them. Today, Human Nature UAE continues to grow rapidly, spreading the goodness throughout UAE.