Being pregnant during this pandemic is no easy thing! Not only are you stressing over whether everything will go well with your delivery, you're also doing your best to keep yourself and your family safe from COVID-19.
But don't worry, Nanay! There are things you can do along with your OB-GYN and your family to help stress less and stay safe, healthy and delivery-ready.
Create your birth plan. This is a document you can review with your OB-GYN that can help you prepare physically and mentally for your delivery. It includes information such as:

Your patient history and medical insurance details
Preferences during labor, delivery, and post-delivery
Emergency care instructions and emergency contact (hospital companions are often not allowed because of COVID-19 safety protocols)
Download an editable template here: birth plan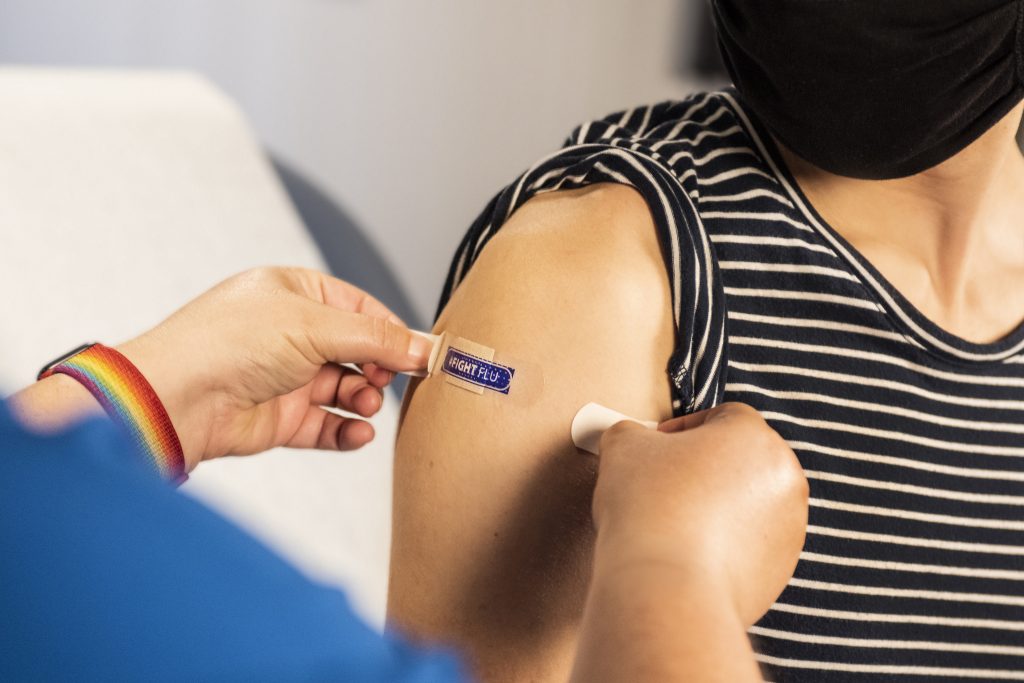 Get your pregnancy vaccines. The US CDC recommends getting the flu vaccine as well as Tdap (tetanus, diphtheria, and pertussis). The DOH has already included pregnant women in the A3 priority category for the COVID-19 vaccine, so ask your OB-GYN when the best time is to book your shots. Vaccines protect pregnant women as well as their babies from severe disease and hospitalization.
Prepare your hospital go bag. While you do have a due date, sometimes your baby might decide to pop out early, or stay for a bit longer! Keeping everything you and your baby might need in one easy-access bag will take away a lot of the panic for when you need to rush to the hospital. What basics should you keep in your go bag?
For you:

Face masks, face shield and hand sanitizer
Personal care items (toothbrush, toothpaste, antibacterial feminine wash, bath essentials, hair ties, comb)
Clothes, underwear and towel (bring enough for 2-3 days)
Sanitary napkins (heavy flow/maternity pads)
Nursing needs: nursing bra, breast pump, breast milk bottles (and cleanser), hot pack
Your prenatal vitamins, prescriptions and medications (if any)
Your birth plan and pregnancy book
Before you leave: purse with IDs, health card, phone, powerbank and keys!
For baby:

Newborn clothes (tie side shirts, mittens, booties, bonnets)
Diapers (pack a few different brands and both small and newborn sizes or even cloth diapers; you'll never know what's hiyang until your baby tries it!)
Cotton balls and a portable water bidet/squeeze bottle for diaper changes
Receiving blankets or swaddles and towels
Light cotton or silk scarf to cover your baby, since babies should not use masks according to the WHO
Remember to keep your baby car seat clean and ready to install, too!
Download an editable go bag checklist here!
Keep practicing COVID-19 safety. Because pregnant women are more at risk from COVID-19 severe illness, preterm birth and other poor pregnancy outcomes, you need to maintain careful precautions such as mask-wearing, handwashing and sanitizing, and keeping away from crowded spaces, especially indoors.
Some practical tips:

Your OB-GYN might want to minimize your hospital visits to lower COVID-19 risk. Ask them for help in monitoring your pregnancy at home through telehealth consultations.
Choose to shop online for groceries, personal care products and baby essentials for your go bag. Your hips and back will thank you for it, too!
Because of hormonal changes, your skin might be drier, so frequent hand washing may wreak havoc on your hands. Opt for a gentler hand soap, and use a hand moisturizer to keep dryness at bay.
During your second trimester you may have more energy, and aren't yet too encumbered by your growing belly (plus you might feel some of those nesting instincts kicking in), so take that time to start your preps.
While you can't anticipate everything 100%, having a plan and being ready helps. Remember that prayer also works miracles! Here's to a happy, healthy pregnancy and birth. We're rooting for you, Nanay! Take heart, you've got this. ♥