A lot of girls, especially those who have just gotten their first period, rely on the internet for information on menstruation. In a study conducted by the Canadian Journal of Nursing Informatics, girls who suffer from dysmenorrhea visit blogs and forums to learn more about their symptoms instead of going to medical-oriented sites because the former has better readability, and the content is usually shorter and easier to digest.
The thing with the internet is that while it is abundant in information, not everything you read is necessarily true and sometimes, contradicting stories would pop up. Such as the case with menstruation and the myths that make it more mysterious not just to women but also to men.
If you too have been confused about what you can and can't do during that time of the month, read on to learn about five misconceptions about menstruation and the truth behind each one.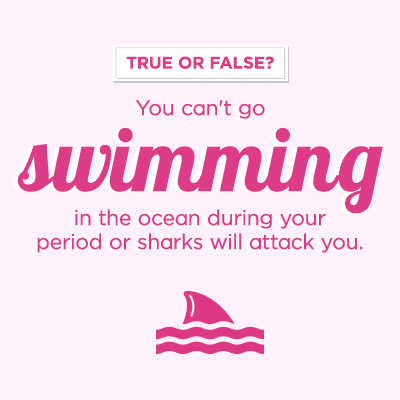 ANSWER: FALSE. According to urban legend, swimming in the ocean while you're on your period will get you attacked, or worse, eaten by sharks. Not a single piece of evidence has been documented to support this claim. While it's perfectly normal to be scared of sharks, especially when you've seen too much Jaws, don't let this stop you from having fun at the beach and enjoying the sea.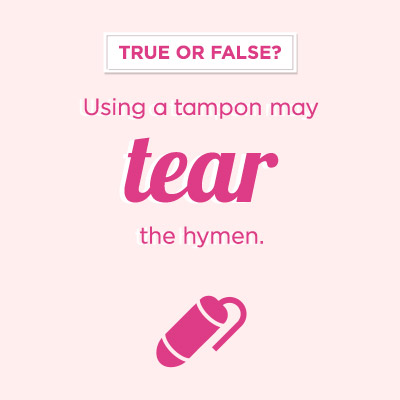 ANSWER: MAYBE. Many girls are apprehensive about using a tampon because they worry about tearing their hymen. In the Philippines, a torn hymen is sometimes equated to "losing virginity" - but this is quite an antiquated view of sexuality and disempowering to women. While it's not entirely impossible for the hymen to break when wearing a tampon, it should have no bearing on a woman's sexual activity. In addition, there are other activities that can tear the hymen such as horseback riding, gymnastics, and bike riding.
You may find tampons useful when you need to swim while during your period or when playing sports. If it's your first time to use one, you can try different sizes until you find the fit and application that's comfortable for you.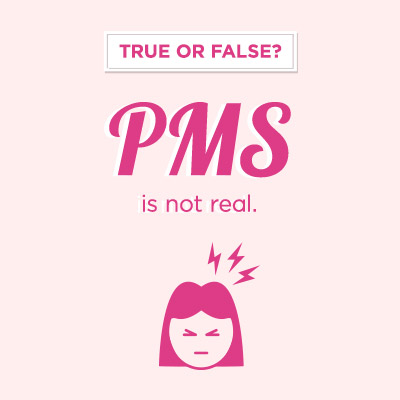 ANSWER: NO. The jury is still out on the existence (or nonexistence) of pre-menstrual syndrome but the mood swings women experience during that time of the month have been linked to hormonal changes throughout their monthly cycle. According to some experts, the hormones progesterone and estrogen increase a week prior to a girl's period and would begin to fall when the period starts. This hormonal change is believed to be the cause of PMS which is often characterized by irritability and depression. Physical symptoms such as cramps, headaches, breast tenderness and acne can be caused by pre-menstrual syndrome as well.
If you're one of the girls who endure PMS every month, there are ways that you can do to feel a little better despite the mood swings. One of which is eating healthy and getting enough rest. You can also help ease cramps through light stretching and taking warm baths. A pain reliever might also help in dealing with severe cramps but if it's beyond your tolerance, you can consult with your doctor about pills that will help alleviate the pain.
It also helps to talk to your mom, sister, or friends about what you're going through. The struggle may be real but you keep going, girl.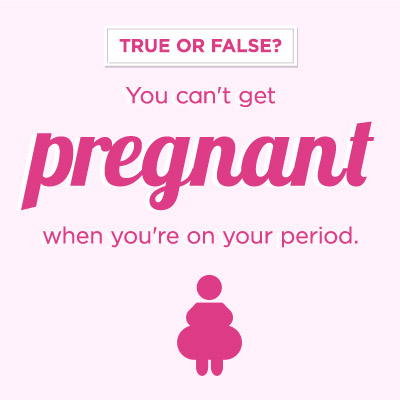 ANSWER: FALSE. Ovulation can be quite unpredictable and it may happen before, during, or after you bleed. This means that if you have unprotected sex during your period, there is a chance that you can get pregnant. Remember that sperm can live from three up to five days once inside you so if you aren't exactly planning a baby, always use birth control or abstain from sex.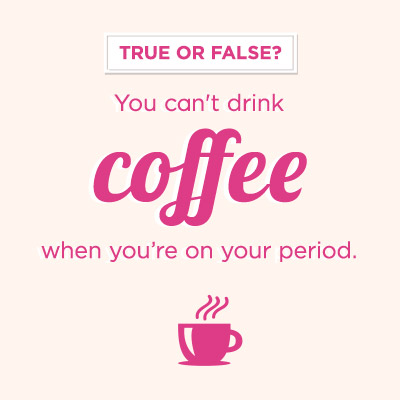 ANSWER: IT'S COMPLICATED. If you automatically think "No way!" after reading the previous sentence, you're probably one of the many women who consider coffee as a non-negotiable regardless of whether they are on their period. Some women say that drinking coffee helps in overcoming lethargy and in easing their cramps.
However, there are also those who are willing to skip caffeine during that time of the month. Some women experience elevated and frequent discomforts such as bloating, tension, amplified exhaustion and anxiety when drinking coffee during their period. Caffeine also constricts the blood vessels which can reduce menstrual flow. This can lead to a shorter cycle and irregular periods. A constricted menstrual flow can also cause pronounced cramps, all the more reason for some to avoid caffeine while they are on their period.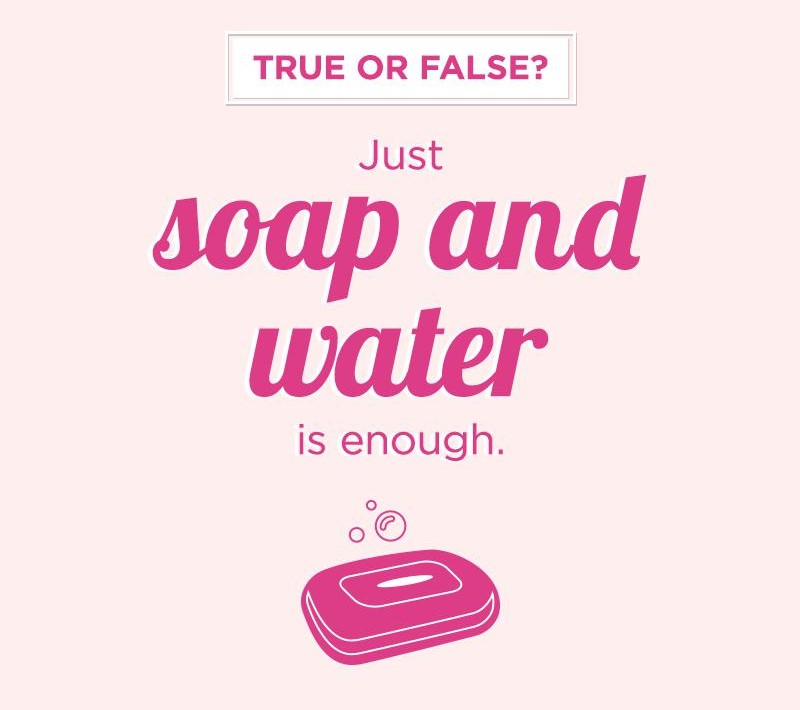 ANSWER: NO. Experts recommend washing your intimate area at least once a day, but what you might not know is that soap can be too harsh a cleanser for such sensitive skin. While the vagina has the natural ability to cleanse itself, it can use help from a feminine wash that is free from irritating chemicals like sodium lauryl sulfate (SLS) or sodium laureth sulfate (SLES). SLS/SLES are harsh detergents that strip your skin of its natural oils which can lead to irritation and itching. You wouldn't want that to do that to your intimate area, right? Choose a feminine wash that is genuinely natural and safe for your intimate area—a feminine wash that is free from SLS and parabens.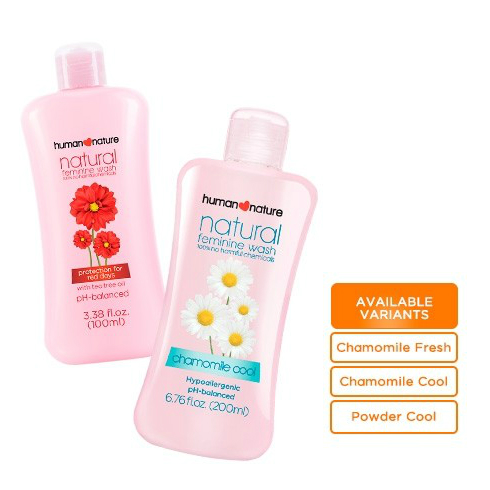 Get P20 OFF when you buy any 200ml Fem Wash with Red Days Fem Wash! Be ready for anything and stay confident with our dependable intimate care duo: Natural Feminine Wash 200ml and Protection for Red Days Feminine Wash. Shop it here until November 10, 2017.
Apart from educating women, it's also important to pass on the information to men so that they too would have a better understanding on what's going on about a woman's body during menstruation. Do you know of other menstruation myths? Share them with us by writing a comment below!