Record-setting freediver Tara Abrina muses on making waves in the cosmos of ocean that binds us.
Record-setting freediver Tara Abrina muses on making waves in the cosmos of ocean that binds us.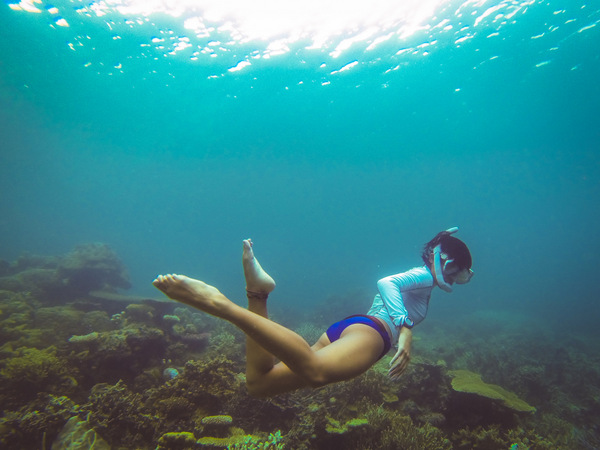 Record-setting freediver and marine conservationist Tara Abrina muses on falling in love with the sea and making waves in the cosmos of ocean that binds us.
How did you get started in freediving?
TA: I joined my first skin diving organization in 2012 called ISDA and instantly fell in love with the ocean. They instilled in me a very strong environmentalist and Leave-No-Trace mindset. I dabbled in skin diving's more competitive sibling - freediving - and discovered that I had a knack for it. It shaped not just my body, but also my mind, perception of life and my spirituality.
I decided to join a group that was then known as Manila Freedivers. Now, we are officially SISID Philippine Freedivers Association and we are the internationally-recognized competitive freediving team of the Philippines. I am also employed as one of the first skin diving tour guides in the Philippines under Explore Apnea.
Can you tell us more about freediving and your accomplishments in this field?
TA: Freediving is a sport that is more mental than physical. We train ourselves to quiet our minds in the absence of the very thing we need to stay alive.
I have a license to freedive and have set a national record for the Philippines of - 33 meters in the Free Immersion (FIM) discipline.  I currently rank top 10 and 19 in the world for the Constant Weight – No Fins (CNF) and FIM disciplines in 2015.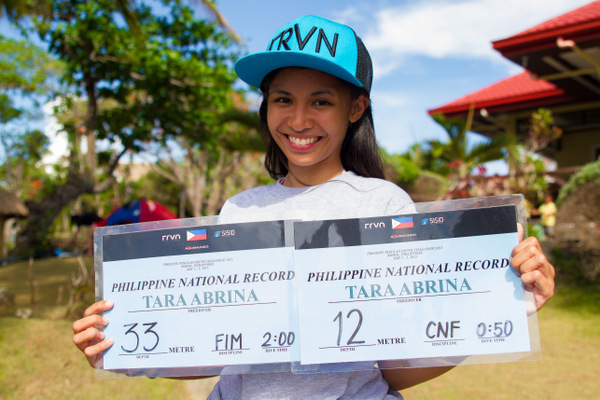 "Relaxed, calm and easy – there is no other way to finish a dive except through ease."
Which advocacies are you most passionate about?
TA: The advocacy I focus on now is marine conservation. My commitment to the sea means protecting even the other ecosystems that are connected to the body of life that is the ocean, including the communities that depend on it to survive and the local government that has jurisdiction over it. 
Besides this, I am an advocate of the low carbon footprint. I ride a bicycle or a scooter to work because it cuts down on my emissions. I segregate my own trash and avoid buying products with unnecessary packaging. I am an advocate of mindful living: a life of awareness, efficiency and purpose.
How do you promote and rally for environmentalism, ocean conservation, and sustainable living? 
TA: I'm part of the Save Philippine Seas community, being one of the delegates for their on-going youth ecoleaders project called SEA Camp. I've also surveyed marine protected areas in Southern Leyte under a Reef Conservation SCUBA Scholarship. ISDA and the UP Marine Biological Society are two of my environmental organizations that actively and regularly initiate environment projects, mostly in Batangas.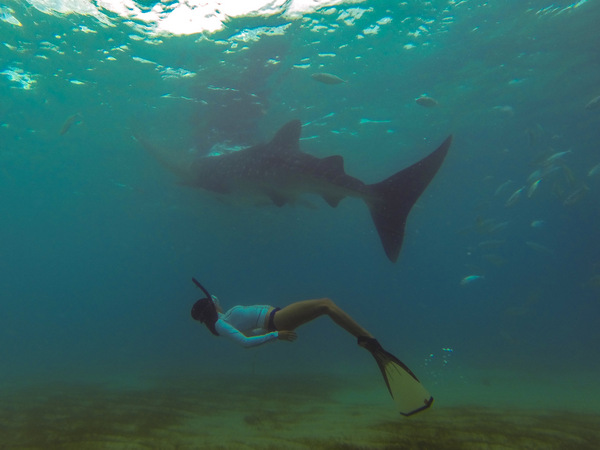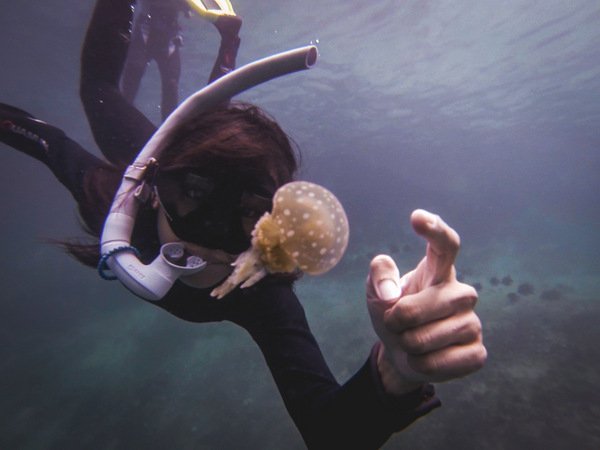 "I would do anything to be in the ocean, and in order for me to do this, I have to be willing to protect it."
How did you find out about Human Nature?
TA: I found out about Human Nature through my best friend. I liked that [the products] were biodegradable. We started going out to beaches and resorts that dump their waste water directly into the sea. I discovered that some ingredients in personal care products harm coral reefs and [thought] really, do I want to be swimming in all that?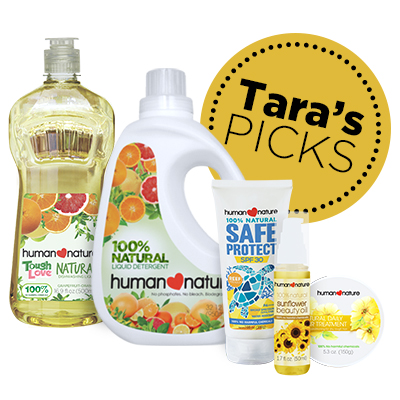 So I signed up as a member at the local Human Nature store and from then on I got hooked. My favorite products are SafeProtect SPF30 Sunscreen, Daily Hair Treatment, which I use before and after a dive, and the Sunflower Beauty Oil, which soothes my jellyfish stings. I always use the Natural Liquid Detergent and Natural Dishwashing Liquid on my long trips out of town and I absolutely love them.
6. What advice can you offer those who wish to live more sustainably?
TA: Deciding to live sustainably involves fitting it into your existing lifestyle. If you don't have time to plant your own vegetables but still want to eat organic, buy from your local market. You also need to find the changes that the people in your life are willing to support or even make with you because community is at the heart of mindful living. You must be aware of who and what are affected by your choices, and must be willing to adjust for the sake of these others. You must be willing to inspire others. I am only a drop of water, but with more drops, we make a roaring sea.
Photos by Oka Espenilla