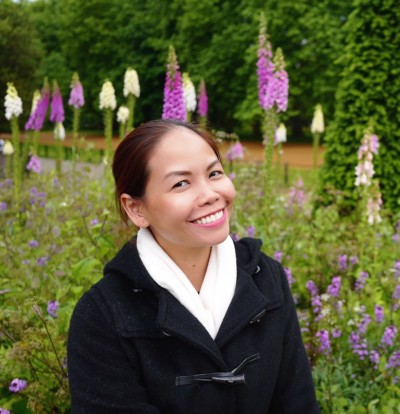 "It was such a shift in perspective to hear about a beauty brand talking about uplifting the lives of Filipinos." -- Dia Lacaba, International Business Head
Prior to discovering Human Nature, I'd spent about eight years following the usual corporate path, mainly copying what most of my classmates at UP did – graduated, got my CPA license, started working for large corporations. I learned a lot in that early period of my working life, and met some very good friends and mentors along the way. It was a lot of fun, because I eventually ended up in marketing, and marketeers get to do a lot of creative stuff, meet interesting people, and attend seminars and events in and outside the country. But even so, I moved from one company to another, looking for an indefinable something that would make me stay.
In 2011, having just completed a two-year non-compete agreement with a large international beauty company, I was looking for opportunities to return to the beauty industry, and came across a job posting for Human Nature.
At the time, Human Nature had just been existence for a little over two years. I'd never heard of it before, but when I checked out their website, I was so impressed by the vision behind the brand. It was such a shift in perspective to hear about a beauty brand talking about uplifting the lives of Filipinos through beauty products, and I was very drawn to the idea you could do the kind of work you love while contributing to nation-building at the same time. Before that, I had the vague notion that nation-building was limited to NGOs, public school teachers, and a few good people in government.
I didn't really know what to expect when I went in for what would be my first and only interview with Dylan, our CEO, and Joanna, the head of marketing at the time. But I came out of that meeting with an excitement I hadn't felt about work in a long time. It was the first, but not the last time, that I would feel firsthand that passion that Human Nature employees carry – the commitment to improving the lives of our countrymen, from the farming communities we work with, to our workers who enjoy a much better quality of life, to the fans and satisfied users of our natural products.
Okay, now for some #realtalk. Human Nature was essentially still a startup at the time, and they couldn't offer the same salaries and benefits that I previously enjoyed. I was also worried about moving to a brand that was just starting up when all of my friends were already starting to manage some of the biggest beauty brands in the Philippines. At the time, it seemed like I had to weigh my comfortable lifestyle and my career vs the opportunity to make a difference with my work. It was a leap of faith.
Dylan was pretty open in sharing that the goal was to successfully grow the business so that all Human Nature employees at every level, from warehouse employees to managers to the founders would receive compensation that was at par or even better than industry. So I told myself that it would just be like those Silicon Valley startups with grand ambitions to conquer the world (in our case, to build a globally successful business with a heart), where the first few employees bet heavily on future success. Back then, I figured, well, maybe I should just try it and see what happens, and took the leap.
Looking back–six years, a two-year break to pursue my masters degree in Australia, and a big change in job responsibility later–choosing to work at Human Nature was one of the most defining decisions I've ever made in my life. And I've never (okay, never seriously) regretted it.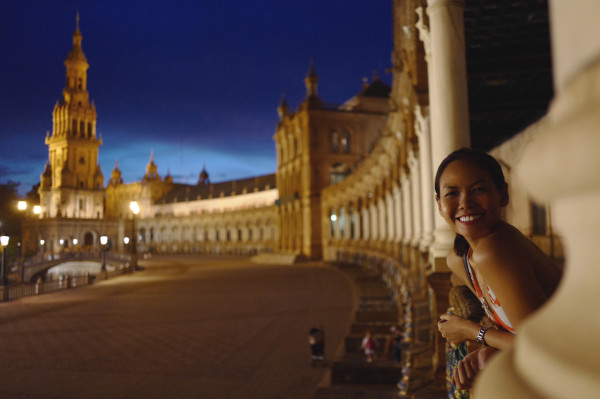 First, it gave me a deeper sense of purpose in my work. Today, I head our International Business department, working to spread the Human Nature brand, products, and advocacies outside the Philippines. In my International Business postgrad studies, I learned about how our Asian neighbors transitioned from developing economies to developed countries. Japan, South Korea, Singapore–they became global giants only in the past century, and much of these had to do with the rise of domestic businesses (think Samsung, Kia, LG, the whole Singapore port industry). As a result, the citizens of these nations enjoy a high quality of life.
This is my dream for the Philippines–for our economy to grow through the collective contributions of homegrown, world-class companies, entrepreneurs, and individuals, and for all levels of society to be able to participate and benefit from this growth, especially the poor. This is what I hope I'm contributing to in my own way by working to develop our international operations.
Second, working at Human Nature has resulted in quite a few lifestyle changes for me over these past few years. Researching about healthy living, sustainability, and saving our planet so I can talk about it in the course of my work has made me so much more mindful about my habits and my actions. I've gradually shifted to using eco-bags when doing groceries, stopping my use of plastic straws, and added healthier food to my diet (although I still love my crispy pata and bacon).
And lastly, well, I'd like to think I've grown in my years here, both professionally and personally. In my current role, I've tried my hand at the most varied, random and ultimately interesting (or at the very least, character-building) tasks, such as preparing legal documents, making financial statements, registering specific products as drugs in other markets, user experience website testing, writing operating manuals, creating social media posts, applying for international certifications and awards, and so on. I've also gotten to work with people from various cultures in different countries, volunteered to build houses and teach students through Gawad Kalinga, and met some of the nicest, most genuine people ever. It's never boring, that's for sure.
Twenty years from now, I could still be here, or I could be somewhere else, in a different stage of my journey. Who knows what life has in store for us? But I know I'll forever have been changed by the time I've spent at Human Nature.