Not sure whether to use a moisturizer or a serum in your skin care routine? Don't worry, it's a common question, especially for skin care beginners. We're here to break down the difference between the two and help you figure out which option is the best for you. Let's get to it!
 Moisturizers are…
- In lotion or cream format.
- Mainly used to keep skin hydrated and to prevent water loss.
- Comprised of bigger molecules so they sit on the top layer of your skin.
Serums are…
- In oil format.
- Designed to treat skin concerns such as skin aging, dullness and acne.
- Comprised of smaller molecules so they can penetrate deeper into the skin.
Should you use a moisturizer?
The answer is… YES. Always. Regardless of your age, skin type or skin concerns. This is because water loss is something that happens naturally to our skin and applying moisturizer daily can help address that (and even prevent possible skin problems stemming from dehydrated skin).
The real question is: Should you use a serum?
If you don't have any skin problems and you feel that your moisturizer is doing a good enough job in keeping your skin moisturized, then there's no need to include a serum in your skincare routine.
BUT... If you're in your 30s or so, or if you're experiencing signs of premature skin aging, blotchy skin and/or skin dullness, then adding a serum into your routine can greatly help you.
How to include a serum in your skincare routine:
1. After cleansing and toning, massage a few drops of serum onto your face and neck. If you feel oily after, it might mean you put too much.
2. Apply your moisturizer to seal in both the serum and added moisture.
3. Best used at night when your skin works double-time in keeping itself healthy and looking great.
But whether you use a moisturizer or a serum…
Genuinely natural is the best way to go – actually, it's applicable for anything you put on your body! Some synthetic moisturizers and serums available in the market contain possibly harmful chemicals such as hydroquinone, retinol and mineral oil (all linked to cancer) which may cause premature skin aging, among many other not-so-good long-term effects.
Choose instead moisturizers and serums that harness the goodness of Mother Nature: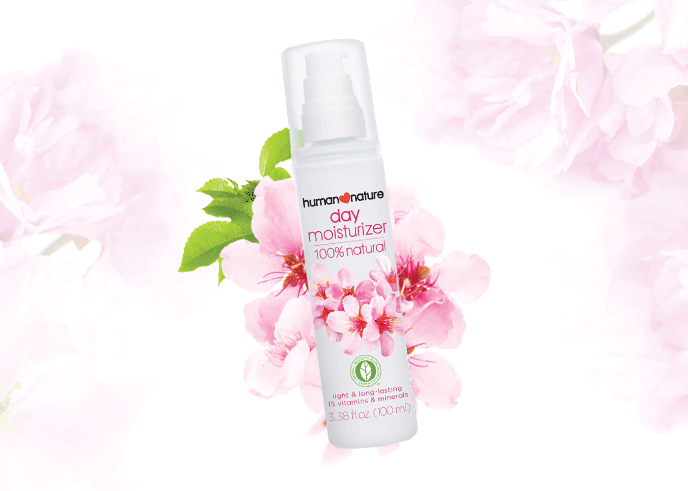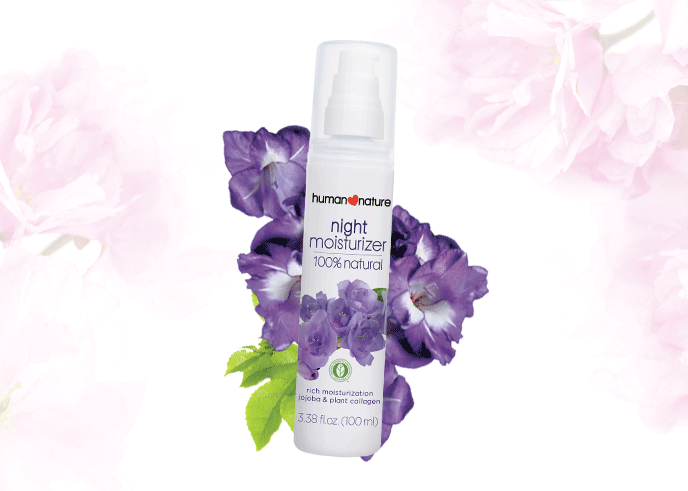 NATURAL MOISTURIZER
Infused with essential vitamins and minerals, Human Nature's Day Moisturizer and Night Moisturizer are both packed with skin-replenishing goodness suitable for all skin types.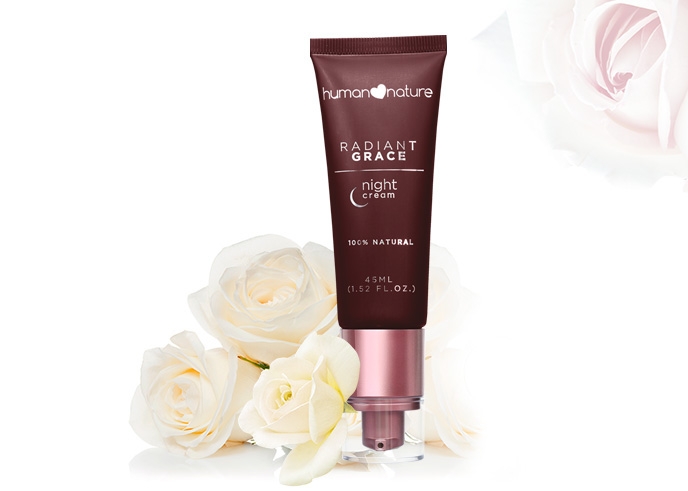 NATURAL ADVANCED CARE MOISTURIZER
Achieve improved skin texture and firmness, minimized appearance of fine lines, and radiant skin with Human Nature Radiant Grace Night Cream. Powered by time-tested beauty ingredients like olive leaf extract which boosts radiance, jojoba oil which gives intense hydration, Vitamin E which provides sun damage protection, and Vitamin C which serves as a potent antioxidant, this advanced care moisturizer will definitely help skin appear visibly renewed.
NATURAL OVERNIGHT SERUM
Human Nature Overnight Elixir is a 100% natural serum highly concentrated with a blend of premium oils carefully curated for their revitalizing action and antioxidant properties.
Remember Step #2 in How to Add a Serum Into Your Skincare Routine? If you're in your 30s, the Overnight Elixir and the Radiant Grace Night Cream are the perfect duo for you.