Not tested on animals and free from animal-derived ingredients
Furry Kind Cocomutt Shampoo
96.5% Natural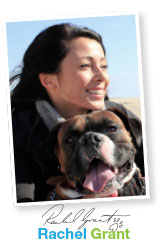 "A few years ago, I noticed canine cancer was on the rise. I realized that many pet washes contain tons of toxic chemicals! That's why I teamed up with Human Nature to create a shampoo free from harmful chemicals so our furry friends could have stronger, healthier, longer lives."
Philippine-born Beauty Queen, Bond Girl, Adventurer & Social Entrepreneur
Human Nature Global Ambassador
Healthy pup pampering
Lather your pooch from snout to tail with the purest, gentlest, safest care. Made with coconut-derived cleansers and nutrient-rich plant extracts, this shampoo leaves your pet's fur so much softer, fluffier and irresistibly snuggly.
Absolutely "fur-ee" from toxins
✓ Paraben-free
✓ SLS/SLES-free
✓ Synthetic fragrance-free
Available in a zesty Tangerine Treat scent
I've been using this product on my Chinese Sharpei dog who had lost almost his fur due to demodecosis and now gradually there are tiny bits of hair growing from his paws, legs, and body!
- JW
Free Shipping within Metro Manila for orders above PHP2,000
Adding item to cart...