GOODNESS, IT'S HUMAN NATURE
Our Commitment
This has been Human Nature's promise since the beginning. Top-quality genuinely natural products and total customer satisfaction - or your money back. That's the way it's been and that's the way it's going to stay.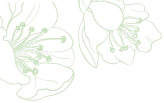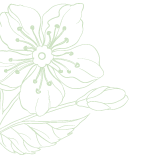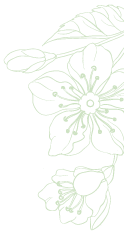 We want the absolute best product experience for all of our customers and will happily replace or refund any faulty or less than perfect item absolutely free of charge. Just return the item to your authorized Human Nature Advocate, or if she is no longer active or if the products were bought from our online store, get in touch by emailing
infousa@humanheartnature.com
within 30 days of your date of purchase. Please provide the following information:
Your name, mailing address, and invoice number
Photo of the item for exchange (including the batch code and expiry date stamped on the product label)
Reason for the return
If you change your mind about what you bought and would like to exchange it for a different shade or variant, please email us the information above within 30 days from the date you purchased the product, ship it back to us in saleable condition, and we will happily ship out a replacement, subject to a re-stocking fee of $1 per item.
We regret that we are unable to refund your original shipping charges.
Your privacy and security is important to us. This is why all the information you provide us is kept safe and secure on our web servers. Your identity and credit card details are protected on our site by Comodo Secure.
We never pass on details about our customers to third parties except when necessary as part of our providing services (for example, deliveries of orders) to you or to meet legal or regulatory requirements.
Delivery takes just 3-7 business days within the contiguous USA.
You can order online and pay by credit card or PayPal.
Pro Tip: You can opt to have your invoice shipped with your order, or just emailed to you if you're sending it to a friend as a gift.
SHIPPING FEES
FOR SHOPPERS:
| Order Total* | Fixed Shipping Fee** |
| --- | --- |
| Up to $49.99 | $8.00 |
| $50 and up | FREE |
| Shipping time | 3-7 business days |
FREE standard shipping to the 48 contiguous United States. The term contiguous United States refers to the 48 U.S. states located on the North American continent south of the U.S. border with Canada, plus the District of Columbia. The term excludes the states of Alaska, Hawaii, US Virgin Islands, Puerto Rico, Guam, military and air force base.
All orders made online can be paid using any of the following payment options:
Credit Card

Your card details are protected using PCI DSS v3.2 security standards.

PayPal
You'll know that your purchase is successful and ready for delivery when you receive an email from us saying, "Your order has been shipped!" You'll also see a "Complete" status beside your order on your account dashboard.
After your order is confirmed, you'll receive your items within 3-7 business days.
We love hearing from you!
We want to serve you the best way we can, so your feedback is very, very important to us. You may reach us via email: infousa@humanheartnature.com.
FAQS


This Customer Service Policy may be modified at any time.