FREQUENTLY ASKED QUESTIONS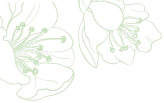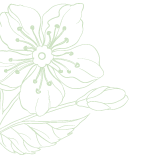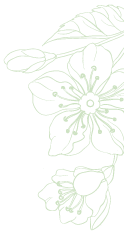 ORDERING / PURCHASING
All orders made online through
www.humanheartnature.com/us
can be paid using any of the following payment options:
Credit Card (MasterCard/Visa) - Your credit card and identity information are protected using PCI DSS v3.2 security standards.
PayPal - From our checkout page, you will be redirected to the PayPal site to process your payment.
Our website complies with the highest global standards of security and is regularly tested for vulnerabilities by
Comodo Secure
.
Yes, it's safe. Our website is protected with robust hardware and software security systems and is regularly tested for vulnerabilities by
Comodo Secure
, to ensure that your account information and payments are kept secure.
We want the absolute best product experience for all of our customers and will happily replace or refund any faulty or less than perfect item absolutely free of charge. Just return the item to your authorized Human Nature Advocate, or if she is no longer active or if the products were bought from our online store, get in touch by emailing
infousa@humanheartnature.com
within 30 days of your date of purchase. Please provide the following information:
Your name, mailing address, and invoice number
Photo of the item for exchange (including the batch code and expiry date stamped on the product label)
Reason for the return
If you change your mind about what you bought and would like to exchange it for a different shade or variant, please email us the information above within 30 days of your date of purchase, ship it back to us in saleable condition, and we will happily ship out a replacement, subject to a re-stocking fee of $1 per item.
We regret that we are unable to refund your original shipping charges.
Order Total*
Fixed Shipping Fee**

Up to $49.99

$8.00

$50 and up

FREE

Shipping time

3-7 business days

Free Standard Shipping within the contiguos.
FREE standard shipping to the 48 contiguous United States. The term contiguous United States refers to the 48 U.S. states located on the North American continent south of the U.S. border with Canada, plus the District of Columbia. The term excludes the states of Alaska, Hawaii, US Virgin Islands, Puerto Rico, Guam, military and air force base.
Orders will be shipped within 1-2 business days from time of receipt. The estimated delivery for your Human Nature products is 3-7 business days the time your order was received. Orders are shipped on business days only. Business days are Monday to Friday, excluding US Federal holidays.
Yes, we can! You can opt to have your invoice shipped with your order, or just emailed to you if you're sending it to a friend as a gift.
If you're ordering online, here's how to send your gift:
On the checkout page, select "Ship to different address" at Step 1: Billing Information.
At Step 2: Shipping Information, select your recipient's shipping address from your address book or enter a new address.
Select the checkbox: "Do not include invoice please."
Continue with your checkout process as usual, and we'll ship your gift for you, hassle-free!
As soon as you notice something amiss with your order, simply email us at
infousa@humanheartnature.com
, within 24 hours of receiving your purchase. We will speedily investigate and replace the item/s at no additional cost. To avoid undue inconvenience for you, we encourage you to check your purchase as soon as you receive it.
All order revisions can be coursed through our Sales Team at
infousa@humanheartnature.com
as long as the order has not been processed for ship out. Any changes in the web order will reflect on the invoice but will not reflect on the system-generated order confirmation email.
Don't panic! If you forgot your password, click "Log-in to your account" on the menu bar, then click "Forgot Your Password". You will be asked for your registered email address, and we will send you a new password to your email.
If you still cannot access your account, just email
infousa@humanheartnature.com
so that we can assist you personally.
Human Nature direct-seller's program is put on hold at the moment. We will announce as soon as it is available to our advocates and customers. For now, you may go to our order form to purchase our products.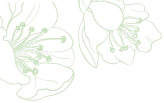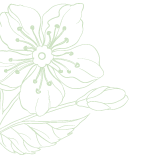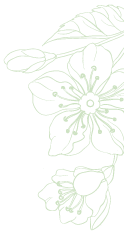 ADVOCACY
In the Philippines, Human Nature works with citronella farmers in Brgy. San Jose, Impalutao, and Imbayao in Bukidnon with the lemongrass farmers in Cauayan, Negros Occidental, with the VCO farmers in GK Immaculate Concepcion Village in Iloilo, with the soybean test plots and the passion fruit and sunflower test plots in GK Pueblo Antonio Village in Catigan, Davao City. We are building and developing partnerships with more farming communities every year!
All our products go through safety assessments by industry experts and thorough clinical studies evaluated by independent third party labs.

Additional checks are conducted for breakthrough products such as hypoallergenic evaluation, SPF testing, and efficacy testing to ensure you get genuinely natural, safe products.
Human Nature is a social enterprise. Our affordable prices have been achieved because we made a decision to greatly reduce the usual profit margins. Our ingredients are the same as those in much higher priced brands. But many of us can only make the choice to buy what is good for us and good for the environment if the price of natural products drops dramatically. We also do not incur the high costs of advertising and costly retail stores, allowing us to pass on our savings to the consumers.

Rather than trying to maximize profits like most businesses, we aim to optimize them, considering what is best for people, especially the poor, in all our decisions.