OUR STORY...
It all began with a dream to help uplift communities from the bottom of the pyramid.

Human Nature traces its beginnings to a "why not?" idea that sprung, ordinarily enough, from trips down American grocery aisles.
During a year-long tour of the US drumming up support for Gawad Kalinga - a poverty alleviation movement building homes for marginalized families - Anna Meloto-Wilk and her husband Dylan started to notice a growing trend of affordable, natural, eco-friendly and ethically-made products entering the mainstream market.

What was fascinating was that a lot of the ingredients in popular beauty and personal care products - coconut, elemi, sugarcane, aloe - were from tropical plants which already grew abundantly in the Philippines.
Something immediately clicked. If all these raw materials were in such high demand worldwide, they might just be the key to transforming the quality of life of the poorest sectors.

Anna's sister Camille joined the two soon after and they began in-depth research on natural products. They envisioned a business that would produce high-quality, Philippine-made natural products that would restore productivity to the land and impoverished communities.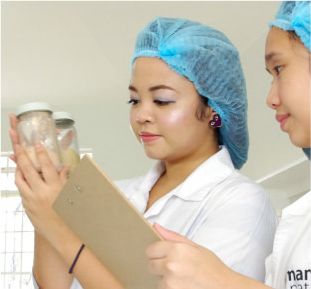 With the collaboration of a natural formulator, the first line of natural products were created a year later, and with the help of some close friends, family and Gawad Kalinga partners, Human Nature was officially launched in November 2008 at Blue Leaf, Fort Bonifacio in Manila.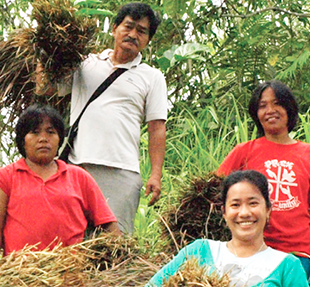 Human Nature sourced several raw materials such as citronella, coconut oil and lemongrass at above-market prices from rural low-income communities and provided them with livelihood training, farming and processing equipment. At the same time, the brand rapidly expanded its line of effective, safe and environmentally sustainable products from ingredients that can be grown locally.
Because of its strong commitment to never test on animals, Human Nature earned the Cruelty Free seal of approval from the People for the Ethical Treatment of Animals in 2011, the first cosmetics brand in the Philippines to do so. In the same year, Ernst & Young recognized Human Nature as Social Entrepreneur of the Year, an award echoed by the Schwab Foundation the following year at the World Economic Forum.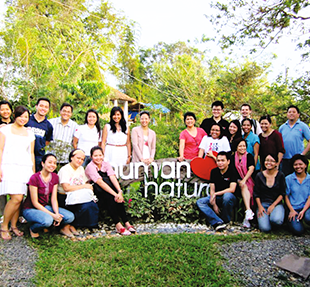 Recognizing that it takes an army of social entrepreneurs to solve the problem of poverty, Human Nature partnered with several enterprises at the Gawad Kalinga Enchanted Farm in Bulacan to create a springboard for them to improve product quality, design and distribution. Social enterprises we support include the all-nutritious, all-delicious Bayani Brew; fair trade Basilio Coffee Harana Blend; Apicuria's bee products; and Tintan's Pastries' homemade cookies.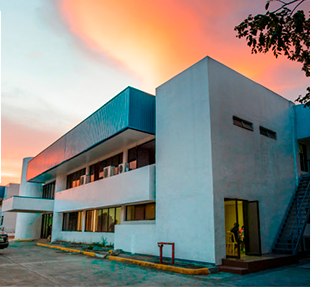 Established in 2014 on the commitment to providing top-quality, natural goodness in every product, the Human Nature Manufacturing Plant in Canlubang, Laguna upholds the highest possible standards in production and quality control. Its microbial standards, for example, are 100 times stricter than the required benchmark in the cosmetic industry.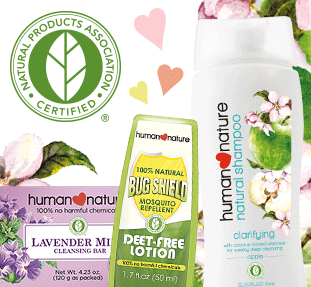 In 2015, Human Nature became a member of the Natural Products Association (NPA), the foremost authority in the natural products industry, upholding the strictest criteria of natural claims worldwide.

In 2016, Ecovia Intelligence (Organic Monitor) - a global consulting institution for the natural and organic beauty industry, gave Human Nature the Sustainability Pioneer Award: a first for any Asian beauty brand.
Centering on the core values of being pro-Philippines, pro-poor and pro-environment, Human Nature continues to grow rapidly. It currently employs hundreds of residents from Gawad Kalinga and other poor communities in diverse roles: from accounting and merchandising to manufacturing and warehousing.


Here at Human Nature, we believe that businesses play a key role in helping eradicate poverty through intentional practices: Building a stronger middle class from the working poor. Creating sustainable business practices based on stewardship. Cultivating a vibrant social enterprise community.

We recognize that it takes more than just one social enterprise to achieve these. This is why we are passionate about teaming up with and helping pave the way for more entrepreneurs and businesses to become better stewards of our planet's resources and bring genuine and sustained prosperity for all.