Make giving yourself a yummy treat is easy and sweet with this no-bake banoffee pie recipe: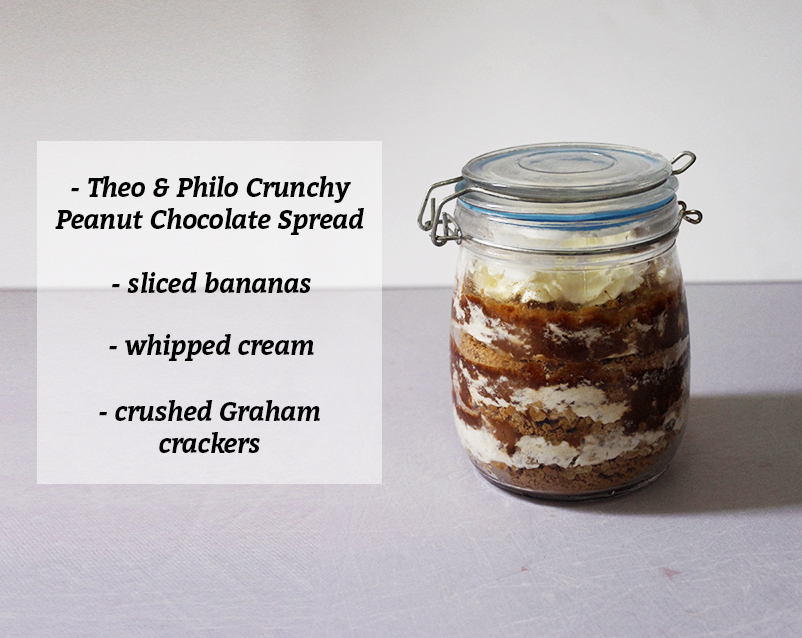 What you'll need:
- A jar of Theo & Philo Crunchy Peanut Chocolate Spread
- Milk
- Graham crackers
- All-purpose cream
- Bananas
- A jar or mug
What to do:
1. Put Graham crackers in a sandwich bag and crush with your hands until they turn into fine powder. 
2. Slice bananas any way you like.
3. Mix 4 scoops of the chocolate spread with 3/4 glass of milk.
4.  Whip all-purpose cream until it thickens. 
5. You're almost done! Just layer on your ingredients accordingly - crushed crackers, whipped cream, chocolate spread, and bananas - until you fill your jar or mug. 
6. Put in the refrigerator for an hour or two and then it's ready for you to enjoy!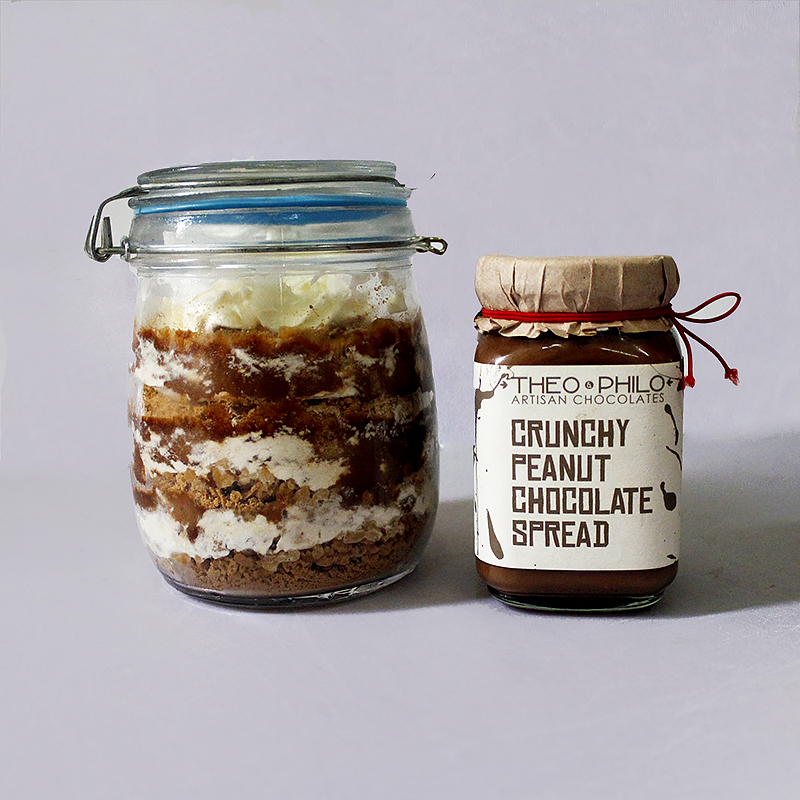 Quick and easy, right? You can even make it as a sweet gift for a friend.
Got your own Theo & Philo recipe? Share it with us at the comments below!
Delight your taste buds and your heart with Theo & Philo's rich cacao now blended with the creamy texture of crunchy peanut spread!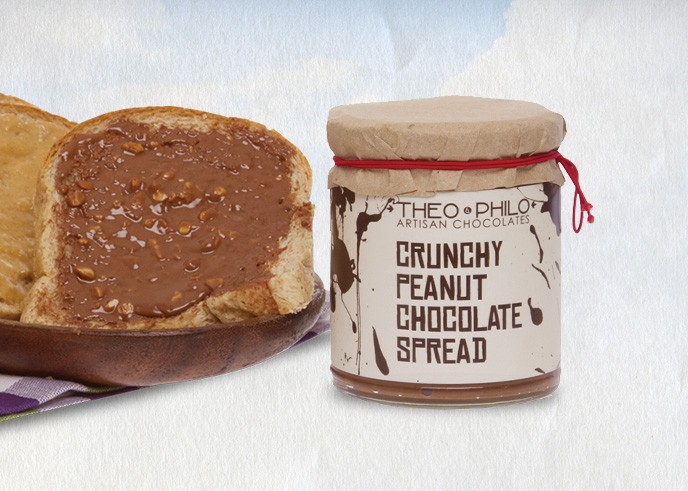 Theo & Philo proudly sources the highest quality cacao from Davao and sugar from Bacolod to carefully produce their fine chocolates from bean to bar. Made by the Philippines, of the Philippines, for the Philippines, Theo & Philo Artisan Chocolate is truly a novelty worth looking out for in the local foodie industry.