Human Nature is the first range of highly affordable and genuinely natural products in the Philippines.

All Human Nature products come from the earth's own laboratory of rich soil, abundant sunshine and fresh dew. Our ingredients are more than just nature-inspired; they are from nature itself, carefully selected, deftly distilled and perfectly blended. Each product is formulated by Filipino scientists in our Natural Care Labs using the latest technology in green chemistry and natural manufacturing.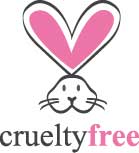 Human Nature is the first cosmetics and personal care company in the Philippines to be awarded the distinction of being truly cruelty-free by the People for the Ethical Treatment of Animals (PETA), the world's largest animal welfare organization. Many of our products contain no animal-derived products and are vegan-friendly.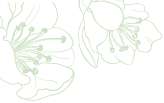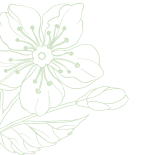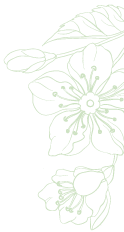 Frequently Asked Questions About Our Products
Some of the daily personal care and home care items we use contain ingredients that can affect our health, some of which can harm our bodies in the long run. For example, some common cleaning agents irritate and dry out hair and skin leading to damage and premature aging. Some chemical ingredients have been linked to reproductive and hormonal disorders, or are toxic when they bioaccumulate in our bodies after years of use.
Nature-inspired/nature-identical products are actually mostly synthetic. These include many "naturals" branded ranges of commercially available products! While these might make use of a small amount of natural ingredients, a large part of their formulations is made up of synthetic chemicals that are often linked to serious health issues. This is why it's very important to always
read the label!
Genuinely natural products' formulations are almost entirely made up of natural ingredients. For example, Human Nature commits to at least 95% natural formulations in its entirety (excluding water), and many of our products are 100% natural.
There aren't clear regulations on the use of the word "natural" on labels, but you can find indicators on labels that set apart genuinely natural products:
Truly natural products will often declare the percentage of naturalness of each product on the back label.
In genuinely natural products, natural ingredients will comprise most or all of the formulation, and will have the highest billing on the ingredients list, rather than just comprising the last few items on the ingredients list.
If you're not sure if an ingredient on a product's label is natural or safe, search for it below.
Some people can be allergic even to natural ingredients, such as tomatoes or strawberries, so make sure you read the label to check that it doesn't have an ingredient you're allergic to. You can also visit any of our
branches
to swatch a small amount of the product on the inside of your elbow and observe for any reactions within 24 hours.
The good news is, Human Nature products do not contain common synthetic irritants, and we test our products extensively among a significant range of people to minimize the likelihood of irritation.
All our products go through stability tests, scientific safety assessments and consumer tests. Breakthrough products undergo further clinical studies by independent third-party labs, such as hypoallergenic evaluation, SPF testing, and efficacy testing.

Our microbial standards are up to 100 times stricter than the required standard in the cosmetic industry, to ensure you get genuinely natural, safe products.
While we can confidently guarantee the effectiveness and safety of Human Nature products because of the careful testing we do before we launch each product, we cannot vouch for other brands' products used alongside our own, especially non-natural products.
Remember that even if you are using genuinely natural products alongside synthetic ones, small amounts of harmful synthetic chemicals may still affect your health. Some can bioaccumulate in your body through long term use and cause health problems later on.
Read the label. If you're not certain about the safety of certain ingredients on a product's label,
search for it below
.
All our products have no harmful chemicals, and are safe for most people. However, it's always your best bet to consult your obstetrician-gynecologist/pediatrician first before regularly using any product. All our products' ingredients are clearly listed on the label, so your doctor can advise you on their proper use.
Because all our products are free from harmful chemicals and at least 95% natural, they are safe for the use of teens, children and even infants.

For your peace of mind, we always disclose all our ingredients on the product labels so that you can check if there are natural ingredients that you know your children to be allergic to, since some people can be hypersensitive even to natural ingredients.

It's a good practice to perform a patch test by applying the product on a small area of your child's skin and observing for any reactions within 24 hours.
Instead of using harmful preservatives such as parabens, BHA or BHT, Human Nature products use natural alternatives, such as corn-derived preservatives. In addition to this, natural formulations often biodegrade much faster than synthetic ones. This is why all our products have a clear expiry date stamped on our packaging.
Many times, these two terms are confused with each other because some products can be both organic and natural, or contain both organic and natural ingredients, but they mean different things.

A genuinely natural product is made entirely or almost entirely of ingredients that are natural and extracted without the use of synthetic or petroleum-based chemicals. On the other hand, an organic product is made of ingredients that are, in addition, grown without synthetic fertilizers or pesticides.

Human Nature products are genuinely natural, and make use of certified organic ingredients whenever possible.
While the two terms can often apply to the same product, they mean different things.

A cruelty-free product is not tested on animals, such as laboratory mice and rabbits, to determine its efficacy and safety: the test subjects are fellow humans who willingly volunteer to try out the products.

On the other hand, vegan products contain no animal derived ingredients. Human Nature products are PETA-certified cruelty-free, and most of our items are vegan as well.
We purposely do not create whitening products, because we believe that the Filipino natural skin color is beautiful, whatever the hue. Many whitening products in the market also contain harmful chemicals that are toxic to the body when absorbed through the skin over a prolonged period of time. Not only that, they create an unhealthy perspective that beauty depends on how light your skin color is. At Human Nature, we celebrate the beauty of diversity of skin tones of Filipinos and Filipinas everywhere!
Yes! Gandang Kalikasan, Inc., the company that brings you Human Nature is FDA licensed as Cosmetic Manufacturer with LTO- 3000003404185 and our products are FDA notified.
READ THE LABEL
Many ingredients in skincare products can be absorbed into the body, including harmful ones. How can you be sure your products are safe?

Make it a habit to read the label! Type an ingredient below to check its safety on the Environmental Working Group's database, one of the world's largest scientific resources on personal care products.
Results will open in a new tab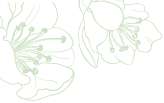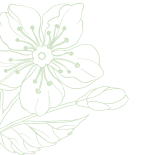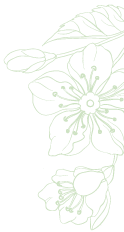 WHAT'S NOT IN OUR PRODUCTS
Get to know the chemical ingredients to avoid in your everyday products. Their effects go deeper and last longer than you think.
| | | |
| --- | --- | --- |
| | | |
| SYNTHETIC CHEMICALS | WHAT THEY CAN DO TO YOU | OUR NATURAL ALTERNATIVES |
| | |
| --- | --- |
| | SLS/SLES (sodium lauryl sulfate / sodium laureth sulfate), ALS/ALES (ammonium lauryl sulfate, ammonium laureth sulfate) Cocamidopropyl betaine |
| | Damages skin allowing ready penetration of carcinogens |
| | Sodium cocoyl isethionate (coconut oil derived), decyl glucoside (coconut derived) |
| | |
| --- | --- |
| | Parabens, BHA/BHT, DMDM hydantoin, phenoxyethanol, TEA (triethanolamine) methylchloroisothiazolinone |
| | May cause cancer & tumors, weakens immune system, allergenic & irritant, may cause premature ageing |
| | rosemary essential oil, gluconolactone (from corn), glyceryl caprylate (coco, palm and glycerin derived) |
| | |
| --- | --- |
| | Mineral oil, dimethicone, petrolatum, paraffin |
| | Coats skin like plastic & clogs pores, slows down skin function & cell development, speeds up skin ageing |
| | Cocoa butter, virgin coconut oil, sunflower oil, avocado oil, passion fruit oil, castor oil |
| | |
| --- | --- |
| | Synthetic parfum, phthalates, coumarin |
| | Damage to the liver, reproductive organs and immune system |
| | Essential oils, natural fragrance oils |
| | |
| --- | --- |
| | Triclosan, phenoxyethanol |
| | Endocrinal and reproductive malfunctions, organ damage |
| | Sugarcane alcohol, tea tree oil |
| | |
| --- | --- |
| | Lake dyes, FD&C colors, carmine (a natural colorant in lipsticks but made from crushed cochineal insects) |
| | Neurotoxic, possible carcinogen |
| | Mineral oxides |
| | |
| --- | --- |
| | DEA (diethanolamine), propylene glycol |
| | Affects hormones, liver & kidney damage |
| | Stearyl alcohol, cetyl alcohol (all vegetable derived) |
| | |
| --- | --- |
| | Propylene glycol, benzyl alcohol |
| | Damage to liver and kidney |
| | Vegetable glycerin, water |
| | |
| --- | --- |
| | DEET |
| | Promotes degenerative diseases, congenital diseases |
| | Citronella essential oil |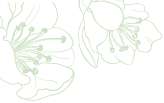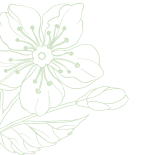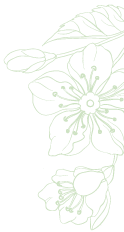 OUR NATURAL INGREDIENTS
Here's a quick rundown of nature's best ingredients that we use in our products.
Aloe barbadensis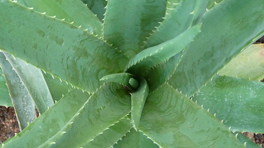 Soothing and calming properties good for sensitive skin
Contains Vitamins B1, B2, B6, C and many amino acids
Naturally regenerates skin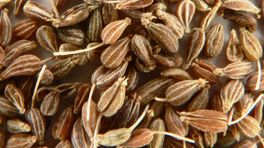 Anise seed derived
Natural preservative
Anti-inflammatory and anti-microbial properties
Persea americana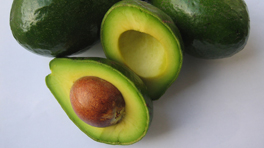 Smoothens and moisturizes hair while adding shine
Anti-fungal & anti-bacterial properties
Is rich in fiber, folate, and Vitamins A, C, K & B6
Bambusa arundinacea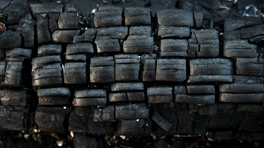 Actively absorbs and fights bacteria, odor, oils & other impurities
Bambusa arundinacea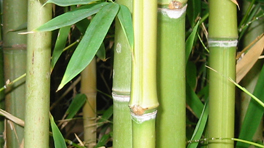 Helps naturally exfoliate skin
Naturally absorbs oil on the skin
Is rich in essential minerals that help remove toxins from the skin
Beta vulgaris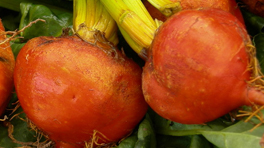 Provides immediate and long lasting high level of moisturization in the layer of the skin
Supports the skin's natural moisturizing factor (NMF)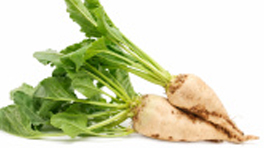 Sugar beet derived
Helps promote water balance in skin cells
Helps protect the skin from chemical, mechanical and biological irritation
Brassica oleracea italica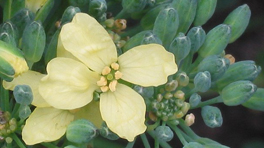 Gives hair a healthy shine
Penetrates hair strands to moisturize it from the inside-out
Contains vitamins C & B6 to prevent hair loss
Contains erucic acid to leave hair smooth & frizz-free
Ormensis multicaulis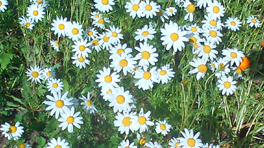 Has calming and relaxing properties
Soothes irritated skin
Anti-bacterial and anti-inflammatory properties
Cymbopogon winterianus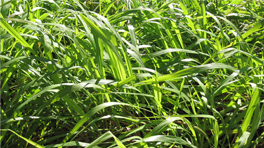 Contains antibacterial and antiseptic properties
Naturally provides good deodorizing properties
Repels Aedes Aegypti type mosquitoes that can cause Yellow Fever
Theobroma cacao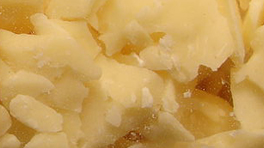 Provides skin conditioning and moisturization
Protects the skin and eases irritation
Good emolliency and spreadability
Eucalyptus globulus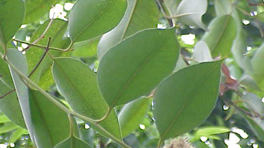 Provides natural antiseptic and germicidal properties
Has a rejuvenating effect in aromatherapy that helps stimulate the mind
Helps alleviate muscle pain through massage therapy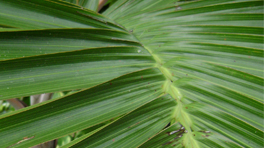 Coconut and palm fatty acids and glycerine derived
Natural emulsifier and preservative
Conditioning and anti-microbial properties
Simmondsia chinensis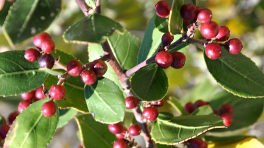 Very similar in composition to the human natural skin oils
Quickly absorbed and excellent for dry and mature skin
Has anti-oxidant properties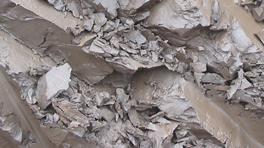 Naturally lifts dirt from the surface of the skin
Provides skin tightening and cleaning properties
Helps dry up pimples
Lavandula angustifolia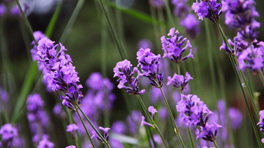 Naturally disinfects scalp and skin
Calming effects in aromatherapy
Naturally repels bugs and soothes insect bites
Melissa officinalis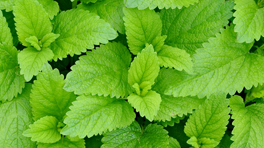 Immuno-potentiating (boosts immunity)
Soothes and helps heal skin
Cymbopogon citratus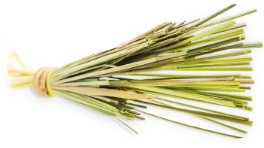 Contains antibacterial and anti-fungal properties
Provides uplifting effect in aromatherapy
Has insecticidal properties that repel bugs
Luffa cylindrica
Provides effective yet gentle exfoliation
Naturally softens the skin without stripping moisture off the skin
Canarium luzonicum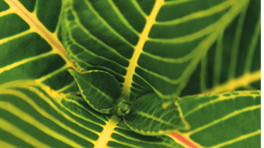 Has natural antiseptic qualities that helps prevent infections
Provides mind balancing effects in aromatherapy
Helps skin rejuvenation and helps prevent skin wrinkles
Moringa oleifera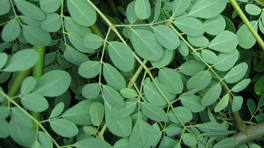 Has high antioxidants known for anti-aging benefits
Serves as an excellent skin conditioner
Contains anti-bacterial, antiseptic, and anti-inflammatory properties
Contains Beta-carotene, Vitamins A, C, E, B2, B3 & B6
Tocopherol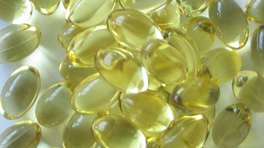 All natural, soybean derived
Has natural antioxidant qualities that help keep skin healthy
Helps reduce trans-epidermal water loss and strengthens the skin's barrier function
Olea europaea
Has anti-aging properties
Aids in rapid skin healing
Helps protect skin damage from sun exposure
Citrus sinensis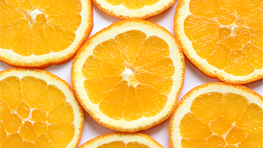 Provides antiseptic and anti-inflammatory properties for the skin
Provides mood lifting effects in aromatherapy
Helps cure and prevent acne
Origanum vulgare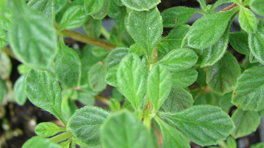 Skin-soothing agent
Anti-bacterial
Passiflora edulis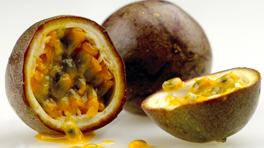 Also known as maracuja oil, rich in vitamins A, B, C, phosphorus and calcium
Rich in linoleic acid providing skin nourishment and moisture
Mentha piperita
Provides stress relief through aromatherapy
Contains menthol that's good for the skin and provides a cooling effect
Helps relieve scalp from dandruff
Cocos nucifera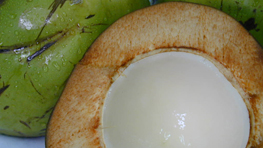 Rich in amino acids, vitamins and minerals
Re-builds and strengthens the hair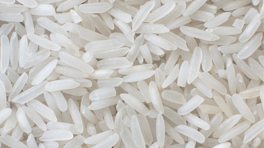 Rice bran derived
Natural chelating agent
Good antioxidant
Oryza sativa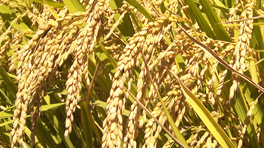 Naturally absorbs oil on the skin
Helps keep skin soft and smooth with natural moisturizing properties
Has anti-inflammatory properties making it safe for sensitive or acne prone skin
Rosa canina
Rich Vitamin A helps in regeneration and and slows down premature ageing
Rich Vitamin C helps brighten the skin and make it glow
Rosmarinus officinalis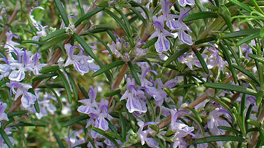 Helps stimulate and strengthen hair follicles
Slows down premature hair loss
Tones and helps prevent skin dryness
Glycine soja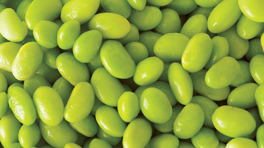 Helps replenish dry, damaged, or dyed hair
Adds softness and a brilliant shine
Maintains hair's natural moisture balance
Mentha viridis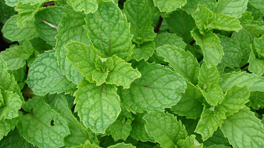 Soothes skin
Anti-bacterial and anti-oxidant
Fragaria vesca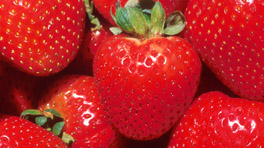 Helps naturally exfoliate skin
Naturally contains vitamin C that's good for the skin
Contains essential fatty acids linoleic and oleic that nourishes and moisturizes the skin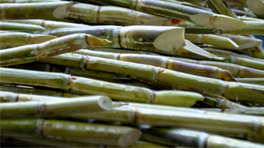 Effective anti-bacterial agent
Helps preserve products
Helianthus annuus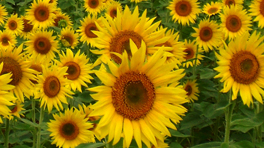 Protects skin from infection
Effectively moisturizes
Has naturally rich vitamins A,C,D and E
Melaleuca alternifolia
Anti-bacterial and anti-fungal
Solanum lycopersicum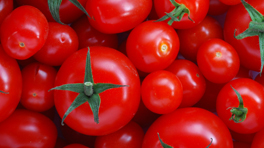 Anti-oxidative
Anti-bacterial
Anti-fungal
Anti-toxic
Photo protective
Cocos nucifera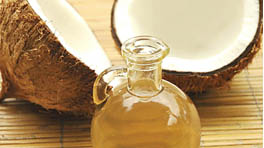 Effective skin moisturizer
Helps prevent premature ageing
Natural source of antioxidant for youthful skin and hair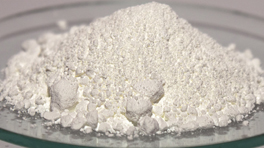 Skin protectant
Provides a skin barrier to prevent skin irritation
Filters out the sun's ultraviolet (UV) rays and protects skin from sun damage