If you have oily skin, going for a full matte look is a safe bet to fight off the sheen. But with the rise of K-beauty and all of your favorite Korean stars always sporting that dewy look,  we can't help but think … is that also possible for us oily girls without ending up looking all greasy? The answer is, fortunately, yes! Here's how:
Step 1: Spritz on some moisture before putting on your foundation
Source
The added moisture helps prevent your finish from looking too matte as you apply your foundation as usual. The end result: a radiant glow!
Step 2: Powder only on the oily areas
Source
Apply a layer of your powder as usual and then (here's the trick) apply another layer but only on areas where you get tend to get oily as the day goes on. For most people, this is the t-zone. This keeps the shine at bay without your makeup looking cakey.
Step 3: Set in your makeup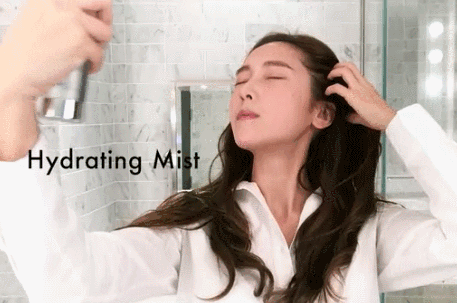 Source
Use your face mist again to lock it all in as well as help your makeup blend better if you went a bit overboard with the powder. Go for ones that are alcohol-free since alcohol can make your skin dry up real fast. Plus points if your face mist has ingredients that help with your skin's moisture, just like Human Nature's
RoseDew Mist
(with pure rose water) and
Hydating Face Mist
(with aloe vera).
Step 4: Refresh throughout the day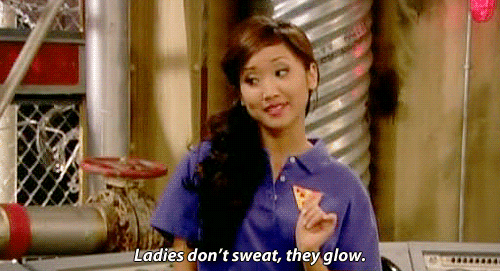 Source
If you're going to touch up throughout the day, spritz on your face mist first to freshen up your makeup. This way, it won't look cakey even if you put another layer of powder. Follow these steps and go on and get glowing!