An anniversary message from the heart from Human Nature founders Anna, Dylan and Camille
An anniversary message from the heart from Human Nature founders Anna, Dylan and Camille
Human Nature is a social enterprise brand of natural & organic personal care and makeup products established in November 2008. Our vision is to be the gold standard of a globally successful enterprise with a heart that will embolden all businesses to better serve society. Being faithful stewards of our God-given talents and natural resources, we will give the best of ourselves to urgently and sustainably build a global company which will showcase the best of the Philippines and uplift all our people, especially the poor through providing safe, affordable, quality natural products.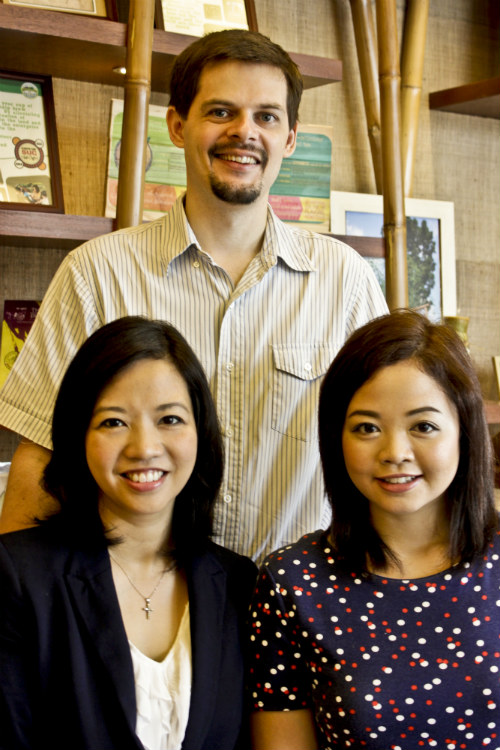 Five years ago, we embarked on a journey to change the way of doing business in the Philippines. Our zeal and optimism was bolstered by our love for the country, love for our families and quite frankly, partly by our ignorance of the nature of the challenges that lay ahead. We envisioned a business that would produce high quality, locally-made, natural products that not only delighted the consumer but would likewise restore productivity to our people and our land. We wanted to start a revolution among business owners who would build companies that promoted caring, justice and quality of life for all.
Since then, we have maintained a strategy of employing those who would've otherwise been rejected by other companies because of lack of education, skills or because of prior criminal records. They were part of this under-developed workforce whose options were limited to contractual and low productivity work. This is why we are committed to providing and advocating job security and fair wages to our workers. Back in 2008, even without a single peso of profit, we decided that our starting salary was going to be Php500 a day and regularization be given to deserving workers after only three months of probation. As our business grew we likewise shared value with our workers; our minimum wage for a regular employee is now at Php 750/day—over 60% higher than the NCR legal minimum wage.
We also dream of building a world-class and competitive company that would attract the best Filipino talents and not lose the brightest of our workforce to other countries. This not only helps our economy grow but keeps the Filipino family intact, one of the most important values that we hold dear as a people. In this light, we find ourselves blessed to have attracted a team of excellent managers, specialists and workers who possess the rare combination of competence, compassion, character and creativity. Many of them came from high-paying multi-national companies while some would have gone abroad where they would command a higher value.
Finally, we remain resolute in our promise to produce quality products that are effective, safe for human health and present the least harm to the environment. We started out in personal care products because they were closest to our skin and health but have since branched out to home care and pet care in order to present a full portfolio of natural products that would best protect our families and ensure sustainability of resources for the future generation.
With resolute hope,
Anna, Dylan & Camille