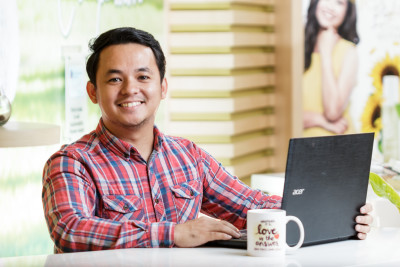 "I want Human Nature not just to be a brand among many brands, but a sustainable, compassionate lifestyle of choice." -- Ben Secretario, Senior Key Accounts Manager
A few years ago, after a stint in key accounts management for a multinational fast-moving consumer goods company, I took a Master's program in entrepreneurship in New Zealand. For my graduate thesis - a business incubation project - I studied entrepreneurial processes that thrived in the Philippines, and consumption and purchase practices that could mitigate climate change risk.
Human Nature was one of the companies I looked into because of its pro-environment advocacy and its sustainable business model. The raw materials are natural, it doesn't use sachets, and among all the social enterprises in the Philippines, it was the only one that was actively putting forth its social enterprise principles in a mainstream industry.
I reflected on what I would do after completing my degree, and knew I wanted to be in a company that promotes a social cause. I weighed going into the large FMCG companies, or a small company like Human Nature.
When I got back, I learned that Human Nature was also present in retail. So I told myself that since my experience was in key accounts management, and Human Nature was, to me, the premier social enterprise, I wanted to become part of it.
I thought that I would be doing the exact same key accounts work in Human Nature. But when I joined, I found out that we were not just talking about making the products available in the market, but the benefits of making the products available.
Before, my mindset was simply to hit sales targets. But here, we are doing this because we are fighting against poverty, we are helping uplift farming communities, we are sending scholars to the School for Experiential and Entrepreneurial Development (SEED). Years before, I was proud of the "trade wins" I was negotiating successfully to get concessions in my accounts because I was making money and saving money for my previous company. But for Human Nature, our trade wins do not stay in the company - they help our partner farming communities, the entrepreneur-scholars we are sponsoring, and our employees. The retail department of Human Nature was built because we want to transform merchandisers' lives through dignified work.
I can't deny that I struggled during my first few months in the company – my teammates all knew this. It's different because we are a social enterprise wanting to go mainstream. But the market doesn't yet have a strong consciousness of what a social enterprise is. At first, our buyers would treat us as if we were any other supplier. But we don't want to be seen as the usual supplier. We want to be considered as their partner for nation-building.
My entrance to Human Nature was very timely, because at the time, we were just starting to introduce new social enterprises like Bayani Brew, Theo & Philo and First Harvest into the supermarket. When we began, it was very difficult. We were still fumbling at negotiating trading terms and managing their accounts. Social entrepreneurs were also hesitant about competing with strong supermarket brands. Yet in the same way that Human Nature entered retail, we were able to help them understand each others' business purpose. One wants to make profit but also wants to benefit the community. We just had to make them meet. And Super Goods was that manifestation – a supermarket category of true social enterprises that aim to genuinely uplift Filipinos out of poverty, for good.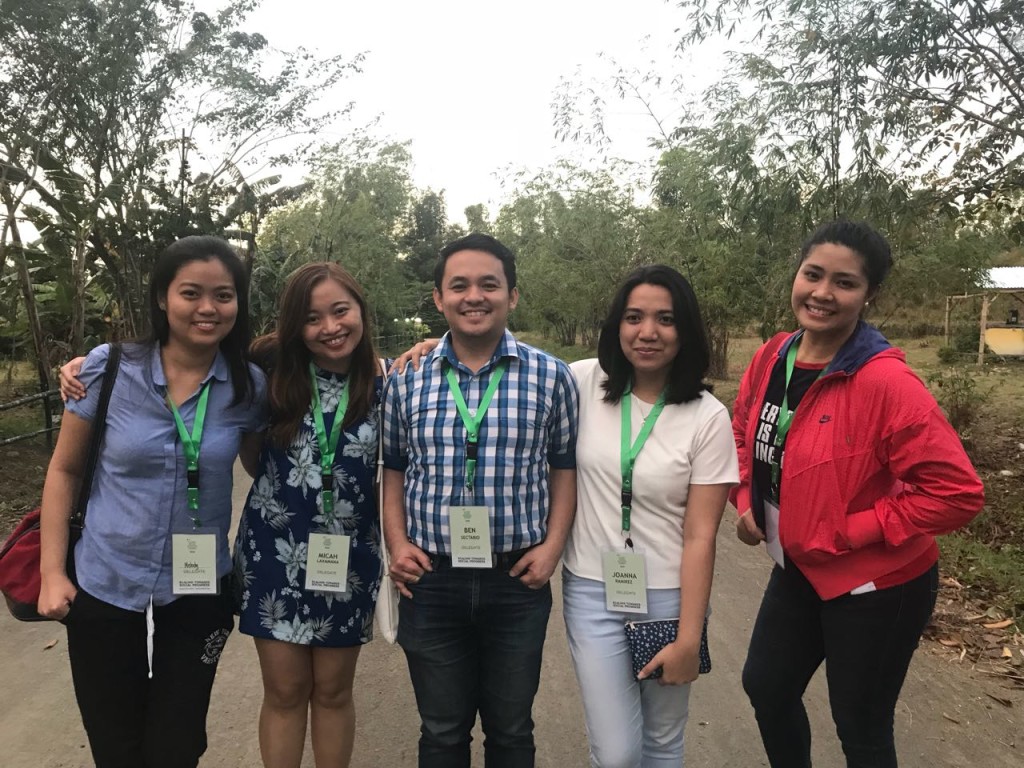 Ben and his colleagues from the Retail Team take a break from the recently held Social Business Summit at the GK Enchanted Farm in Bulacan
There's still a lot to be done, but I am very delighted at how Super Goods is moving - because in the industry, no one has really championed social enterprises in mainstream supermarkets. My vision is to expand it even more. I'd like to see even more social enterprise products present, because this is a movement that we want to champion. These trade wins give us confidence that the market is already ready for social enterprise products to be on the regular shelves.
At the same time, when we talk to our buyers, we are talking differently. We are not just transforming our company, but we are also transforming the market through our buyers. We are not just bringing in the money to build their business, but they are also getting a sense of achievement because Human Nature is part of their portfolio. The things we are doing as buyer and vendor together will help improve someone else's life. We also transform the way they do business.
It's so inspiring that the accounts we have now have that kind of consciousness. And because they have that consciousness, they also paved the way for social enterprises to be part of their portfolio. And this different way that we do business together makes a positive difference in our nation.
Retail in the Philippines is very promising. Retail in the US and European market is plateauing – but in the Philippines and Southeast Asia, we haven't seen its peak yet. And my vision is to put Human Nature in the forefront of the natural segment. When people think about naturals, it's Human Nature. I want to see a consumption and purchase practice that will not just mitigate climate change risk but will improve lives. I want Human Nature not just to be a brand among many brands, but a sustainable, compassionate lifestyle of choice. This is why I feel so excited about my work. Because I know the industry, I want to share what I know so that others can benefit. Thinking of the lives that can change makes me work better and harder.
What I like about Human Nature is that we are not afraid of trying things. I tell my friends, I'm in Human Nature because of mutual value. Since Human Nature's vision is aligned with mine, I can see myself growing with it – and I'm very happy with the decision I made.