Our kitchen heroes share the good and hard parts of serving the future generation
Every day, 20,000 kids smile brighter as they receive meals from Kusina ng Kalinga.
Kusina ng Kalinga serves healthy meals to school children every day through its 12 operational kitchens from Luzon to Mindanao. A sustainable kitchen operation is made possible through kitchen volunteers who spend their days to make sure that each meal is made with love.
If you'd like to share a few hours of your volunteer time, read on and learn more about what it's like to serve the future generation.
NAY: You'll trade your office morning for manic kitchen duties. If you love laid-back mornings, expect the complete opposite at Kusina ng Kalinga. You'll start your day by preparing meals for the 2,000 children that the kitchen in GK Sitio Pajo serves.
YAY: You'll get a change of scenery. Do you feel that your work has become a drudgery, or are you simply looking for new inspiration? Kusina ng Kalinga is a good refresher. "It's a good break from our daily work routine," Erwin Sawyer of the Web team and first time volunteer said.
NAY: You'll spend hours doing kitchen work. Get ready to peel, slice, and chop kilos of vegetables, meat, fish or tofu. The kitchen can only accommodate 15 adult volunteers which means you have to work double time. "Chopping vegetables was really difficult! It took a while to get used to, but I enjoyed it." Stephanie Orfanel of Sales Team shared.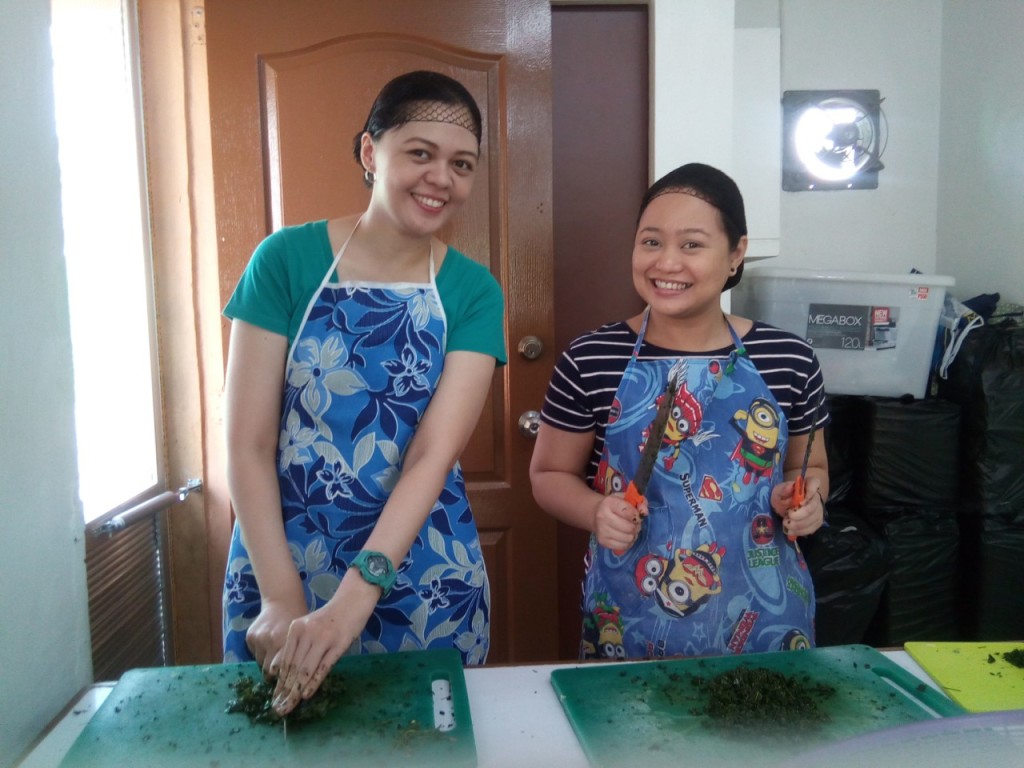 Leslie Dimailig and Stephanie Orfanel of the CS & Sales teams, respectivel, preps up the star of every Kusina ng Kalinga meal--malunggay
YAY: You'll be a kitchen pro in no time. Rui Canayan of the Web team shared that he enjoyed learning kitchen tips and tricks. "I don't know much about cooking! I enjoyed learning how to do meal preparations." Rui and Erwin of the Web Team helped the kitchen cook in preparing the day's special dish.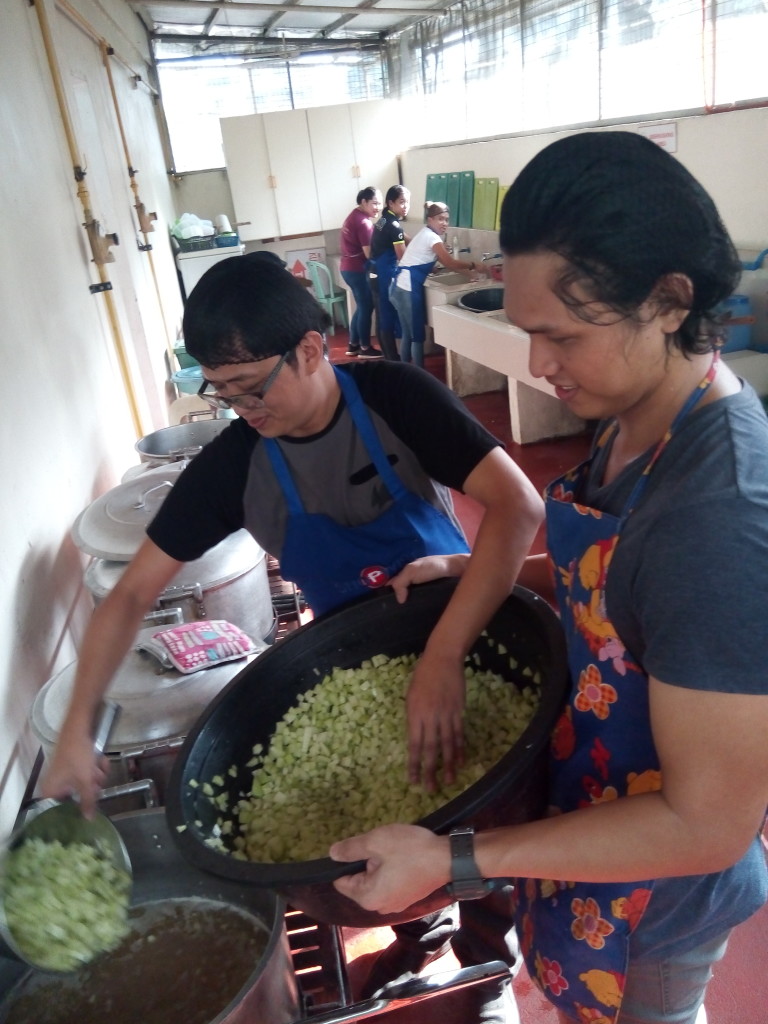 Rui & Erwin of the Web Team turns one of the 21 day recipes of the Kusina ng Kalinga cook book into a reality
NAY: Waking up extra, extra early. For kitchen volunteers, getting to the kitchen at five in the morning is important. Food needs to be delivered by 11 am—in time for the class' recess or lunch break—so every minute counts. "Waking up early is definitely a challenge. But it was worth it, especially when I got to bond and meet fellow employees." Leslie Dimailig of CS shared.
YAY: Seeing kids happy. Kitchen work may be tiresome and waking up early isn't easy but these small sacrifices meant nothing when compared to seeing how these meals bring joy to the school children. "I'll never forget this kid, Gil. We served a tuna sotanghon and rice that day and I noticed that he only ate the rice. I asked him why he wasn't eating the ulam, but he said that he'll bring it home to eat for later. We got a plastic bag for him so he can take it home. Even though he said that he's saving it for later, I knew he was taking it home for his family." Bea Jocom of International Business said.
More than just serving meals, Kusina ng Kalinga helps address child hunger which affects 3 in 10 children. Child hunger hinders a child's learning ability and immune system which can affect their normal growth.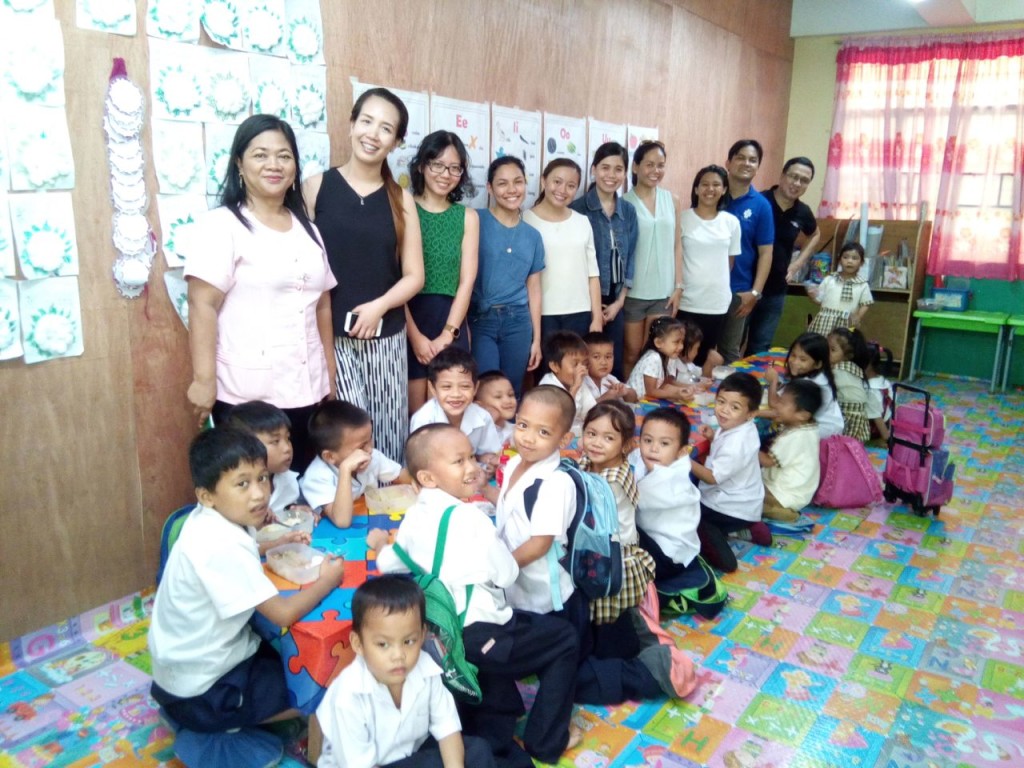 Your small sacrifice can help end child hunger. Create your own Kusina ng Kalinga memories by volunteering! Ask Trina of HR via local 145 for more information on volunteer opportunities.
Source: br> Rappler: INFOGRAPHIC: How malnutrition affects a child