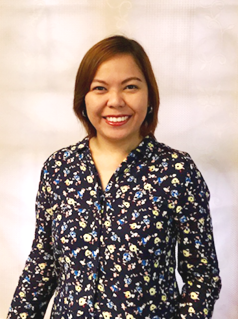 Before discovering Human Nature, Marian Reyes was using imported and expensive washes for her two-year-old son who had skin asthma. When these were discontinued, she looked for alternatives and discovered Human Nature. She first signed up as a member to get discounts for her child's baby care products.
Ever since her son started using Human Nature, he would only get rashes very rarely. Marian shares, "We have tried a lot of other brands, but it is Human Nature that has really worked for us." She recommends Human Nature to friends and classmates of her son who share similar skin conditions.
Marian used to work in Makati in a bank firm, but she quit her job when their family decided to relocate to Bulacan. She now works part time as a lecturer in the university. At first, Marian felt she had so much time on her hands and pined for a challenging, worthwhile occupation. That's when she decided to start a kiosk in Robinsons Malolos.
So far this year, her kiosk sales  of Human Nature products reached P500,000-P132,000 in September alone and still growing. Marian recalls it was indeed challenging to grow the business  to pay rent and salaries – but she persevered. Ultimately, what really keeps Marian going is knowing that she is supporting a noble advocacy. 
Here are some tips that Marian shares to rack up her Christmas sales. She:
Manages a Facebook page for her business, and creates boosted posts for the weekend
Scours lists of schools and offices to offer the Christmas bundles for their employees
Gives out fliers and lets customers try out the products at strategic locations
Thank you Marian, for generously sharing your time and talent to pursue Human Nature's advocacy. We hope that your business will continue to grow!
Christmas is a great season to start and build your Human Nature enterprise, and pursue a business with an advocacy. Many people with skin concerns may be looking for affordable alternatives to their current products, and Human Nature products are the perfect gift of relief and care.
Want to bring your enterprise to the next level? Email branch.ops@humanheartnature.com for information on how to become a fixed-location distributor.