Rachel discovers simple pleasures at the Gawad Kalinga Enchanted Farm
Rachel discovers simple pleasures at the Gawad Kalinga Enchanted Farm
Rachel Grant, Human Nature Global Ambassador and Hollywood Actress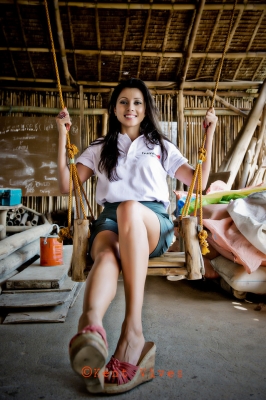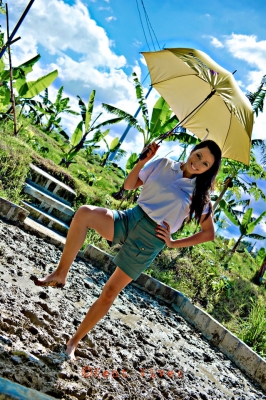 Once upon a sunny day, I journeyed to a not so far away place called Enchanted Farm. I had heard much about this "land of dreams" built on 14 hectares of once idle land – now a fruitful plot of paradise!
A lane lusciously lined with banana trees leads to the charming archway of Gawad Kalinga's Enchanted Farm in Bulacan. I am here to attend Human Nature's dealer summit, Humanity Fair: Hearts of Change, that also highlighted the Enchanted Farm's weekend market selling fresh produce as well as locally crafted GK brands using indigenous or organic raw materials.
The farm is the first of 24 GK Centers of Social Innovation (CSI) created to complement GK communities. Using local or organic ingredients only, CSI produces affordable, excellent quality brands, promoting the culture of entrepreneurship and environmental awareness. Dozens of innovative social enterprises are not only conveniently located at the farm, but also share the farm's resources and facilities.
Human Nature is Enchanted Farm's most well-known brand – but emerging fast are some exciting as well as daring creations! There's Gourmet Keso with its highly ranked goat cheese with ingredients like cashews and truffle oil. Theo & Philo bring us heavenly chocolates and is the only chocolate brand that's 100% Philippine-made from the bean to the bar. There's Rattan Man, Sili Express, creations from Bagoong ni Juan and the healthier mushroom chicharon which means we can eat more!
Golden Eggs are an alternative to chemically purple-dyed salted eggs. Prepared and covered in a secret recipe of mud and salt, duck eggs are left for 15 days by which time they taste perfect! Turmeric in the mud turns the eggs golden. A favourite of mine is delicious Enchantea - a native, detoxifying tea blend of lemongrass, duhat, pandan, avocado and kalamansi.
The facilities also offer a day out of fun for the family. It's the Disneyland of farms - where (Donald) ducks lay golden eggs and children catch dragonflies. Visitors can enjoy a pamper at the spa, browse through innovative handicrafts, attend an egg painting workshop or simply walk stretches of herb and vegetable gardens. The more adventurous types can take a dip in Human Nature's heart-shaped pool, climb into Good Karma tree house for nail art, brave the mud wrestling play ring or rent a Bambike (bamboo bike) and cycle surrounding trails.
With bags of goodies, I bid farewell to Enchanted Farm's inspiring, thriving GK community - likely to live more happily ever after...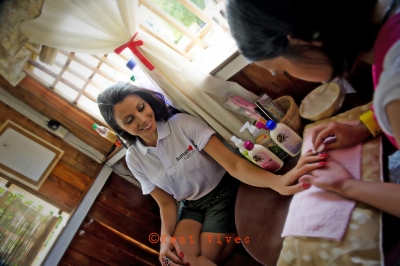 Photos by Kent Vives