Gandang Kalikasan, Inc. (GKI) through its brand Human Nature, is the fastest-growing social enterprise in the Philippines. Founded in November 2008 by Anna Meloto-Wilk and Camille Meloto, two daughters of Gawad Kalinga founder Tony Meloto, Human Nature is guided by the principles of being PRO-PHILIPPINES, PRO-POOR and PRO-ENVIRONMENT. It produces natural and organic personal care products which are 100% made in the Philippines and 100% free from harmful chemicals. 
Today it announces:
Marylaine Louise Viernes as Human Nature Ambassador for the Philippines. May is also a Carlos Palanca Awardee, Outstanding Student Leader, Manila Times Columnist & Producer
Eleven (11) Human Nature Area Ambassadors for key cities around the Philippines
Beauty, brains, love for the country, love for the poor and love for the environment are what Human Nature Ambassadors are made of. Five months ago, Human Nature was on the lookout for beautiful, intelligent and compassionate Filipinas who shared the same vision and values as Human Nature. After searching high and low, far and wide, from one island to another, Human Nature proudly introduces its Human Nature Ambassador for the Philippines –Marylaine Louise Viernes. 
Together with the ten (10) other Human Nature Area Ambassadors, Ms. Viernes will help promote the Human Nature principles of being Pro-Philippines, Pro-Poor and Pro-Environment as well as serve as a role model for today's generation of Filipinos. As Human Nature Area Ambassadors, they will promote how Human Nature benefits one's health and the environment and also how Human Nature, as a social enterprise, impacts the quality of life of Filipino farming communities giving them the opportunity to be uplifted from poverty. 
The Human Nature Area Ambassadors presented at the October 9 Human Nature Summit are:
San Pablo City – Angelica Prudente
San Fernando City – Cecille Bernadette Apigo
Iloilo City – Roselle Beth Rile
Tacloban City – Mary Jane Costem
Cebu City – Dawn Hugies Bandoy
Mandaue City – Maureen Adelle Zerna
Naga City – Gillian Marie Gasga
Cagayan de Oro City – Maxine Ysabel Monasterio
Davao City – Devi Joy Migue
Metro Manila North – Ingrid Nieto
Metro Manila South / Philippines – Marylaine Louise Viernes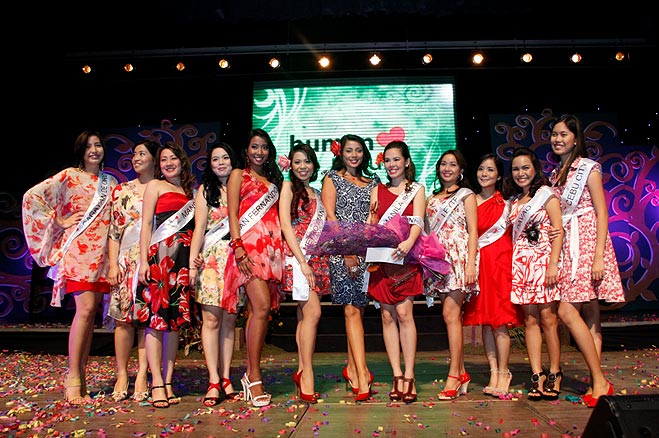 To learn more about the Human Nature products or how to be a dealer, visit www.humanheartnature.com or your nearest Human Nature Branch.