by Mike Go
Read about Human Nature's Social Enterprise Development team's recent visit to GK Concepcion Iloilo
Read about Human Nature's Social Enterprise Development team's recent visit to GK Concepcion Iloilo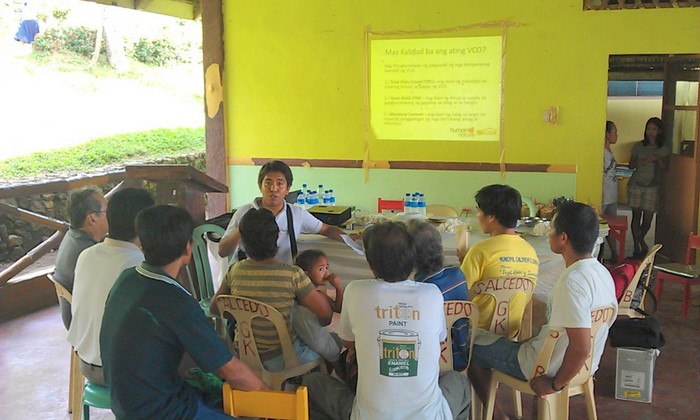 The Social Enterprise Development team visited Gawad Kalinga Concepcion Iloilo last November to check on the planned upgrade of their virgin coconut oil (VCO) production facility.
The community was able to obtain a grant from the Bureau of Fisheries and Aquatic Resources (BFAR) to purchase equipment and renovate their production area to meet Good Manufacturing Practice (GMP) standards. The team was accompanied by GK Iloilo Provincial Head Rose Cacho, Human Nature Iloilo Branch Operator Frances Lacuesta, who was volunteering as the GK Social Enterprise coordinator for the province, and Kapitbahayans of GK PLDT-Smart village in Sooc, who have their own community enterprise up and running.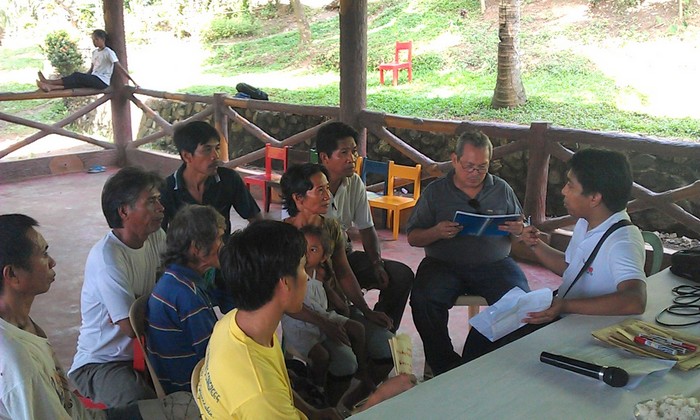 Thinking Bigger

The Kapitbahayan orientation started with a discussion on the characteristics of livelihood programs, NGOs, and businesses. The participants shared their insights on the value of each by citing examples from their community's experiences. The group was enlightened to find out that business is not purely for profit, as it can be a vehicle that will provide and sustain the various needs of their community.
The thinking that doing good was only for small scale initiatives was dislodged as participants were introduced to the feasibility of thinking big whereby farmers transition from being farmers only to being also being producers and then being managers of their own VCO enterprise.
Kapitbahayan, Kapit Bisig

Later on, SED's agriculturist Jong Noriel conducted a briefing on the various tests being done by Human Nature for Quality Assurance. The previous rainy season made it particularly challenging for the community to maintain the standards they set with the samples they had submitted. He expounded on the standards accepted by the market while evaluating every production process done on site. Despite the similar challenges that the community had ahead, they found comfort and assurance in Human Nature and GK's continuous support.
This orientation laid down an important foundation for the kapitbahayan of GK Concepcion. Establishing a GMP production area in a GK village has its inherent challenges – yet as these community members embark on this journey of running their own community enterprise, Human Nature and Gawad Kalinga are right there with them in facing big risks and fulfilling bigger dreams.