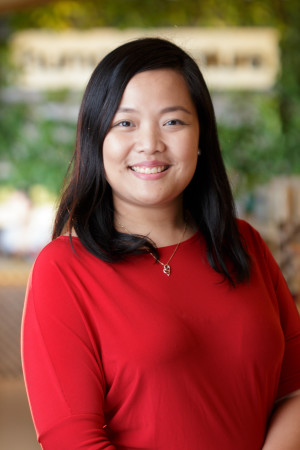 "It is worth all the risk making yourself an enabler for those who have less in life." -- Tin Fernandez-Relopez, Merchandising Operations Head
I already was a Human Nature dealer from years back, but I hadn't yet seriously considered being part of the company then. I was working in a multinational corporation handling financial portfolios for the affluent segment. My focus was to ensure that our clients got the highest possible return within their risk appetite. Mornings would start with conference calls with the best financial analysts in the country and the Asian region. It was all about bears and bulls and climbing the corporate ladder.
Then the itch to find life's greater meaning and purpose presented itself. That's when I got reunited with Human Nature.
At the time, I happened to attend a TEDx conference, and one of the speakers was Dylan Wilk. I clearly remember him talking about the greatness of the Filipino. When I got home, I looked up Human Nature again, and the more I read, the more I fell in love with the company. Though it was still relatively a new enterprise, I knew in my heart that I wanted to grow with it.
Did I have fears or worries about coming on board? Definitely. Coming from a multinational firm, it was a nosedive to shift to a startup. But everything that Human Nature stands up for trumped all those fears.
It's worth all the risk when you see our 80-strong men and women, many of whom came from the bottom of the pyramid, working to revolutionize the Retail landscape. It is worth all the risk seeing the lives you change. It is worth all the risk making yourself an enabler for those who have less in life. It's worth all the risk giving back to the country.
I've said it many times that I found my dream job in Human Nature.
I am fortunate to find a career that makes me wake up happy and excited to go to work. To be able to dream for and with others and make those dreams come to life. To turn people's lives around. To laugh and cry with teams whose hearts are collectively beating for the country. To be able to find happiness even in the most stressful of times. To be surrounded with people whose work is an impressive display of passion and heart to change the game so that others may be given a fighting chance.
I see our team growing and further expanding both in the domestic and international fronts. When I look around, I feel so proud to be working with them - every day. Yes, there are days that I am stunned that I am still standing. But I have been so happy that even in the worst times I remember that I am blessed.
I found my dream job and it's not really a job. It feels more like going home to your second family. And I always carry them in my heart.
I still am helping people get the highest possible return, but this time instead of serving the rich, I am proud to serve the poor.