Katey shares with us some quick insights about why she is proud to be a Pinay Overseas Worker.
Katey shares with us some quick insights about why she is proud to be a Pinay Overseas Worker.
In her blog, Behind the Bumblebee Glasses, overseas Filipina worker Katey talks about why Filipinas abroad should strive to be the best they can be:
What makes you Pinay and Proud?
This question should be easy but with all that is happening in our country, this question made it difficult to answer.
I have been working for 5 years in Qatar. Most Middle East countries considered woman a second class citizen. But I am lucky to be in Qatar as Women Empowerment is encouraged here. You will see Qatari ladies working and are very visible in the community.
A lot has changed in the world in general. Women are making their mark in the society... I have decided to dedicate this post to my fellow Overseas Filipino Workers with whom I am working with.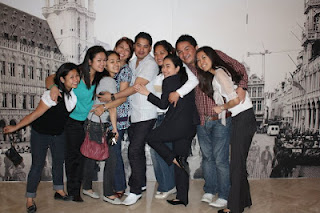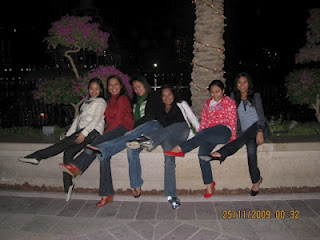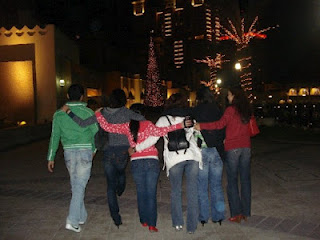 Katey's proudly Pinay overseas workers friends she fondly calls "The Bean Girls"
...Let's admit it, even if we are qualified employees or applicants, some companies (especially in abroad) prefer to employ Caucasians. In this new world, racism still exists. This will not stop us, especially me, to be the best that I am. Most of the time, I surprise people with my performance, capabilities and abilities. To be considered a Hi-Po employee (not hippo the animal but Hi-Po meaning High Potential) is a testament that we, Filipinos, are good workers, passionate, self-motivated and dedicated people.
Sad stories about misrepresenting our country will always be there but we need to show that not all Filipinos are like that.
I am always inspired by my friends to be the best that I can be.
Got your own proudly Pinay story? Submit them to us at iampinayandproud@gmail.com and get a chance to be featured on www.pinayandproud.com and receive one of our Pinay & Proud tote bags!