Every woman knows this – a good hair day is more than just walking out into the world and looking good. A good hair day means having that confidence, having that feeling of "Yes, I can do anything!", having more time to actually accomplish wonderful things instead of stressing about your hair. It gives you that extra boost of strength to face whatever life throws at you head on, so fearlessly.
But as Filipinas, we know that sometimes (okay, maybe most times) it's hard to get these coveted days. Maybe it's the daily commute, maybe it's the awful weather, or maybe it's our personal relationship with our hair altogether.
As a hairstylist, wig designer and an admirer of the natural Pinay hair, Filipina-American Leslie Espinosa has witnessed firsthand so many of these hair heartbreaks… and also played a key role in transforming them into stories of success and celebration.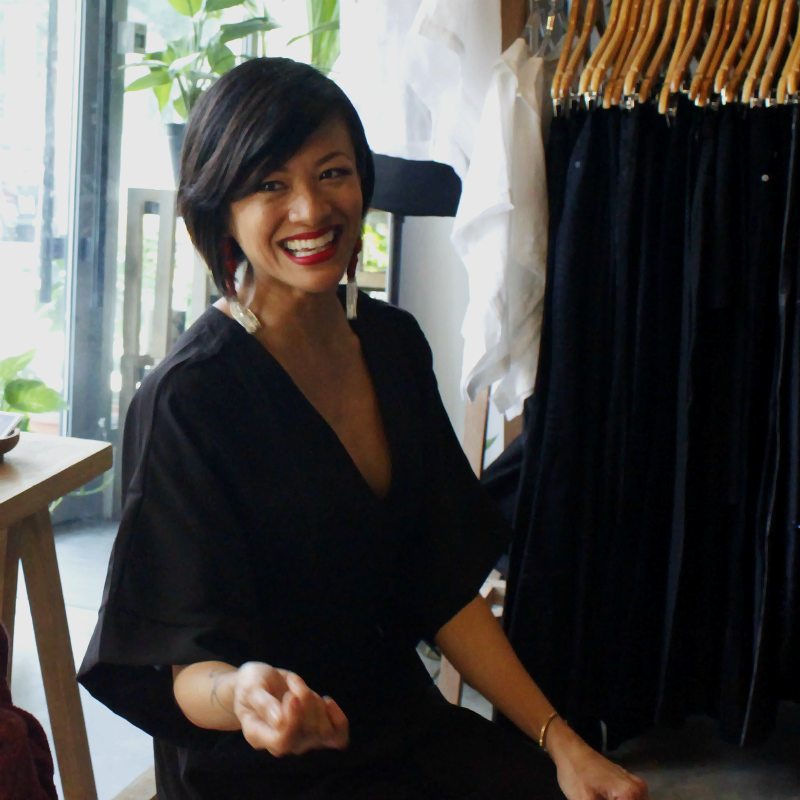 Dubbed "The Curl Whisperer" by the growing community of curly-haired Filipinas, Leslie Espinosa first found a home in one of Gawad Kalinga's volunteer programs before setting up shop in Poblacion's Pineapple Lab.
Celebrating the Filipina's Crowning Glory
"Most Filipinas have some kind of texture in their hair," starts off Leslie. You can tell from her expression and tone when she talks about hair that she has studied this field meticulously, and that she loves every bit of it.
"Each person needs to learn their hair type.  What are the individual strands like? Fine, medium, or coarse? How much hair is on their head?  Thick or thin? What is their texture? Straight, wavy or curly? People can have a combination of these."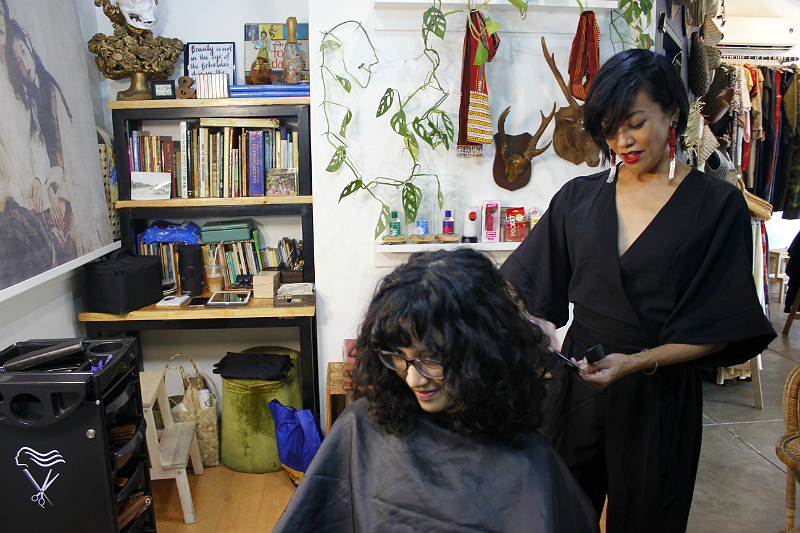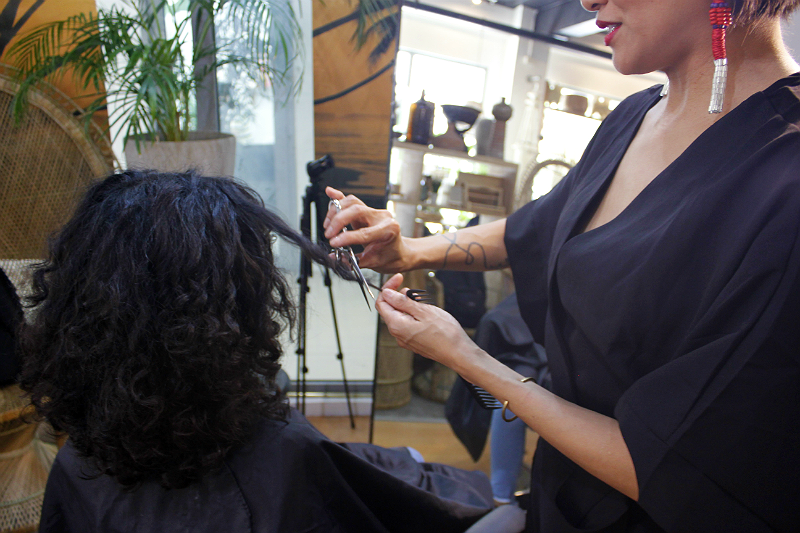 Leslie's practice always starts with a consultation because "the person is more than just a head of hair". She considers the person's lifestyle, clothing style and preferences, and factors them in when designing the look.
Seeking solutions for diverse sets of hair isn't new to Leslie. Before finding her roots in the Philippines, she was a makeup artist and hairstylist first for film and theater everywhere from San Diego to Los Angeles, and then finally for popular Broadway shows in New York City.
But when her father lost a long battle against cancer, Leslie felt displaced and deeply felt the need to reconnect with her Filipino roots. And so she plunged heart-first into a volunteer teaching program in the Philippines leaving the glitz of the Big Apple for a small public school in Balintawak.
She eventually found a home in Gawad Kalinga's Enchanted Farm and a purpose in the School for Experiential and Entrepreneurial Development (SEED), which trains children of farmers to be world-class social entrepreneurs.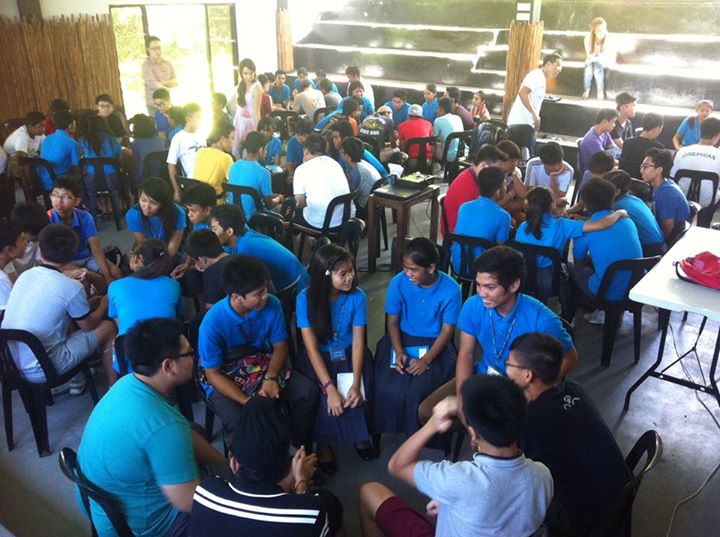 Leslie spent her first years in the Philippines helping hone the first batch of SEED students to be tomorrow's successful social entrepreneurs.           
"My class [in SEED] was about Self Expression and it involved a lot of creative and performing arts.  The students found out I was a hairstylist in Los Angeles and New York City and wanted me to sample hair, makeup, beauty and grooming tips.  I thought I was going to build a salon on the farm, but instead I started looking for business partners."
And that's how Leslie came to be the current Artist in Residence at Pineapple Lab, a creative space for Filipino artists and creators to showcase their work. With her own space, she's now "exploring what hair is as a science, fashion, and art," and is spreading her advocacy of embracing your hair in all its natural and beautiful complexities, one hairstyle at a time.
Fighting the Frizz by Knowing (and Loving) Your Hair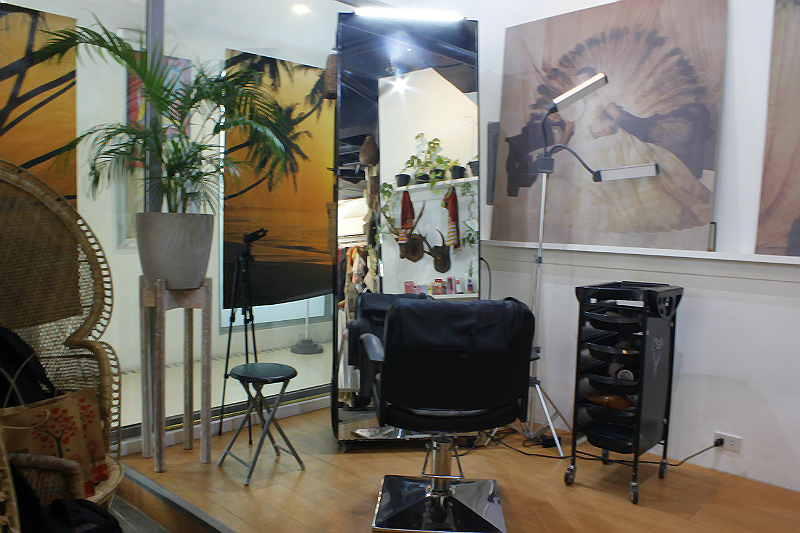 Where the magic happens: Leslie's quaint space where she gets to know her customers and transform hair woes to good hair days.
When it comes to fighting frizz, the curly girls have it the worst. And while almost every salon and stylist in the Philippines will offer solutions by way of straightening away those kinks and frizz, Leslie differentiates herself by rooting her philosophy in knowing and loving one's hair first.
"In my training [in the States], the first thing we were taught to do is a consultation," shares Leslie "Consultation is where a stylist has a chance to listen and to make sure communication is clear, and basically learn what the client wants."
"Then as a stylist, I have to translate that into a good-looking hairstyle. My philosophy for beauty and grooming is to work with the canvas in front of me and to assist in bringing out the best I can in an individual."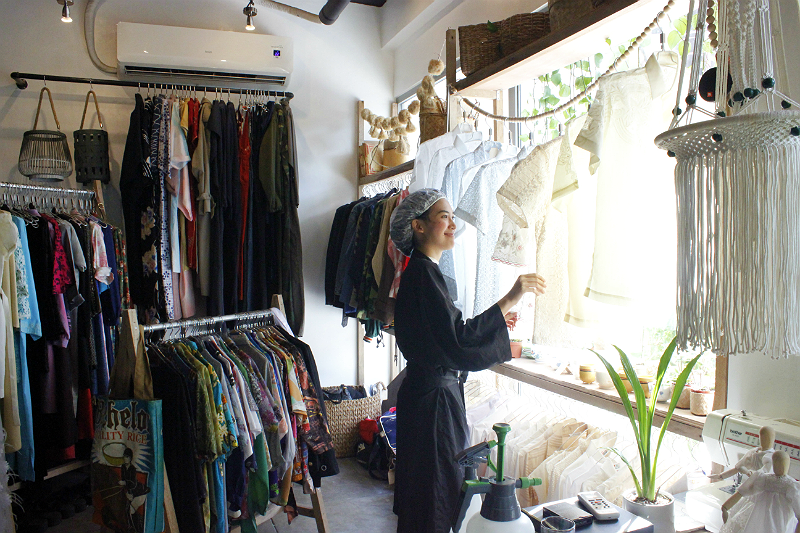 Today's hair hero, college student Chrissy, browses through the store's goods while waiting for her hair mask to work its magic. Like a lot of curly-haired Filipinas, she has always struggled with her unruly locks. But with a lot of research, trying out products, and taking advice from Leslie, she has finally found her answer.
"There is a big spectrum from wavy to curly - every head of hair is a different combo to work with," says Leslie. "There is a natural hair movement in the world and I am happy to help women embrace their natural hair."
And this rejection of the cookie-cutter, one-size-fits-all solution, this embrace of beauty in diversity is what has made Leslie ring true amidst all the noise. Hers is the kind of approach to hair that has been absent from our narratives for a long, long time. But that is now all slowly changing, and Filipinas - curly, wavy, kinky, just plain ol' frizzy - are rejoicing and making the most of the opportunities uncovered.
Beginning to Love Your Locks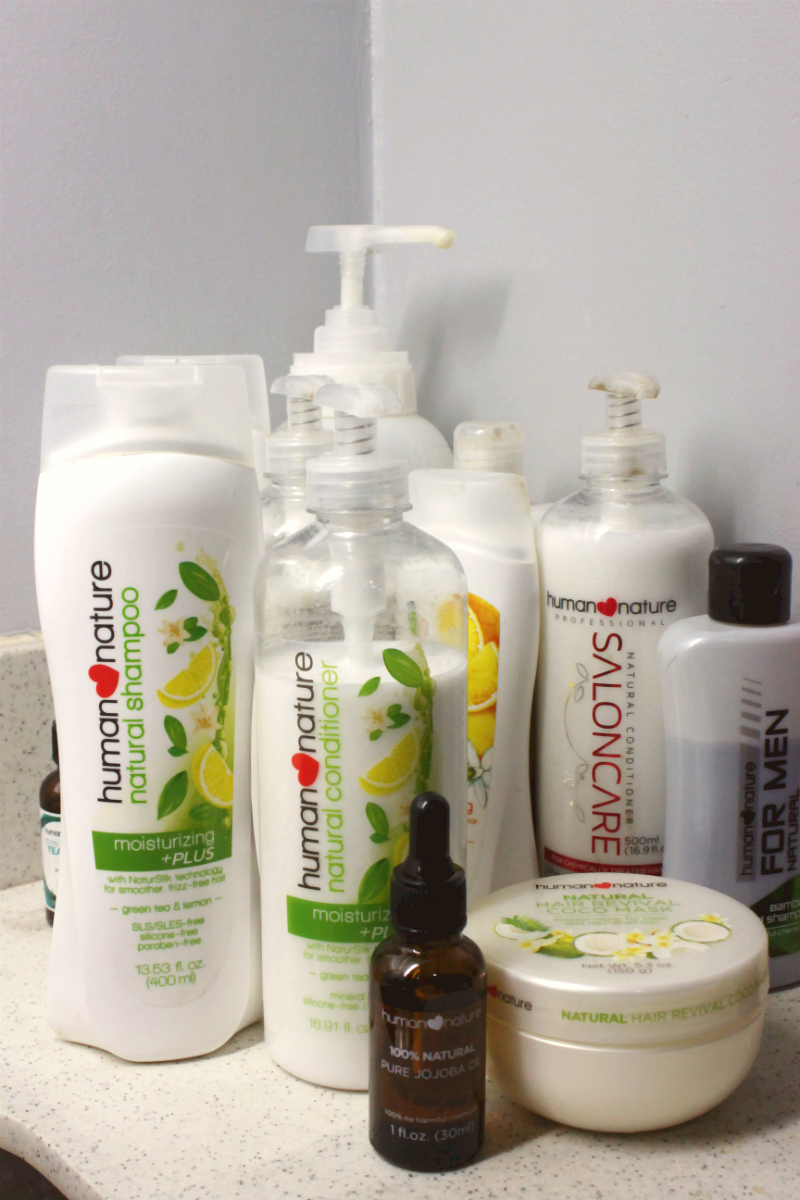 We spy with our little eye: Leslie loves using Human Nature's natural hair care products on her customers - and on herself!
"Start with a good shampoo and conditioner," advises Leslie. When it comes to starting to love your locks right, turns out, it doesn't have to be that complicated.
"A major thing that I have seen in recent years is that many people need moisture. I'm glad that Human Nature is coming out with more [natural shampoos and conditioners] and I like the feel of the Moisturizing +PLUS Line."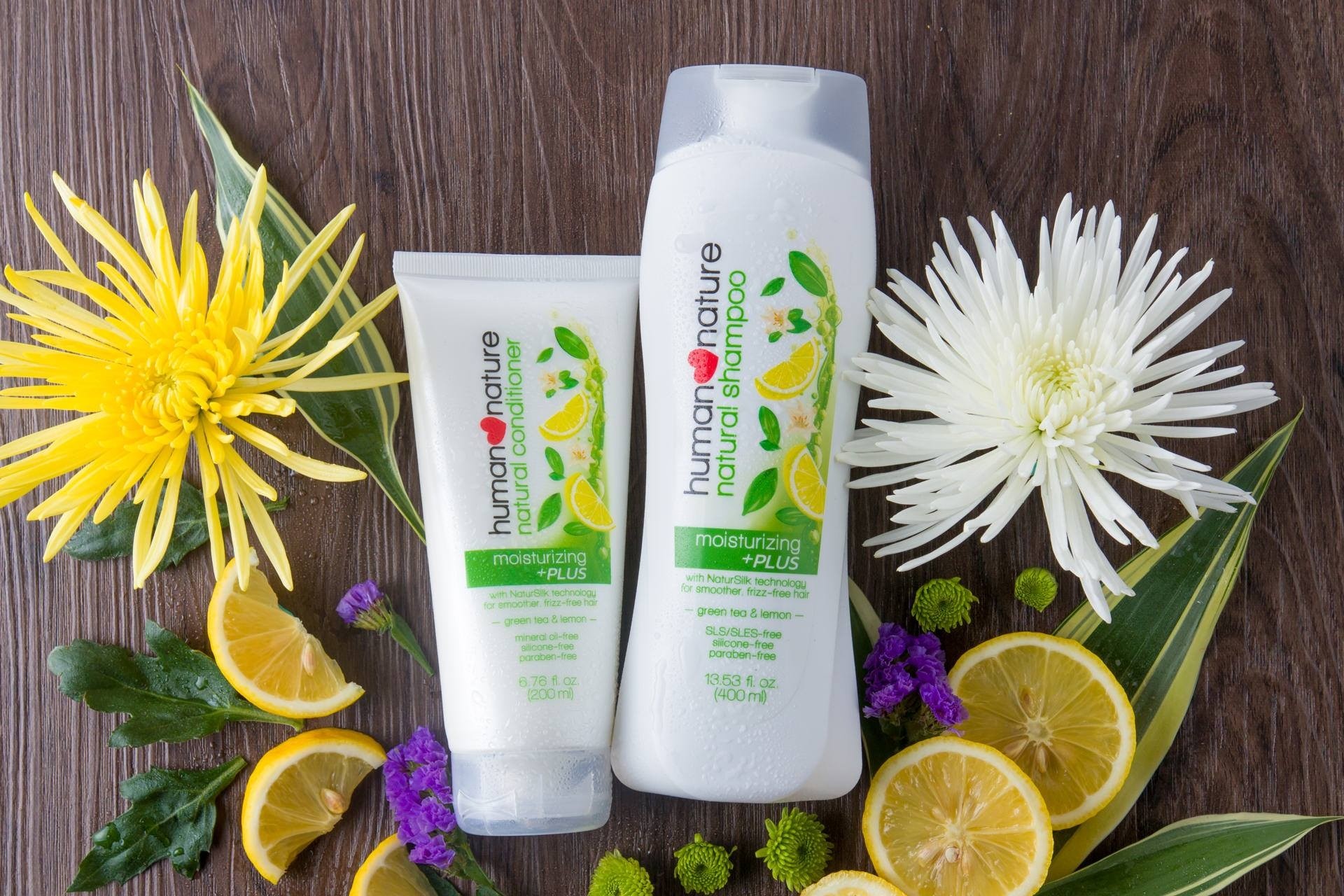 Go frizz-free and carefree with Human Nature's Moisturizing +PLUS line - gives you +PLUS 2x more moisturizing actives** and +PLUS 3x more potent honey-derived anti-frizz agent*. Best for: wash 'n' wear frizz-free hair. 
When asked what are the other Human Nature products she loves using on her clients (and on herself!), she lists down Strengthening +PLUS line ("for that rosemary smell"),  Hair Refreshing Mist, Hair Revival Coco Mask, as well as "Smoothing Hair Serum for fine hair and the Sunflower Beauty Oil for coarse hair". On the last two, she comments, "People have made oil a bad thing but actually it's good for your hair!"
Finding the right hair care routine for yourself is something we won't get right the first try. But you know what, that's okay, because it's the step-by-step discovery of being attuned with our hair and with ourselves that makes the journey worth it in the end.
Start your own hair care journey here.