A successful Martial Arts workshop for children creates new beginnings.
A successful Martial Arts workshop for children creates new beginnings.
A successful Martial Arts workshop for children creates new beginnings.
Rachel Grant, Human Nature Global Ambassador and Hollywood Actress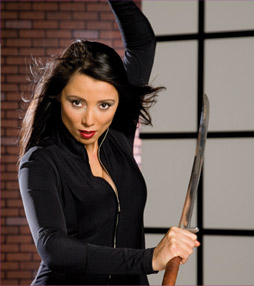 Filipino Martial Arts (FMA: escrima, kali, arnis) has fast become Hollywood's leading fight system. The Bourne Identity series, 300, Iron Man 2 are just a few of the many blockbusting movies using FMA choreographers and stunt teams.
I first studied FMA at the world renowned Inosanto Academy in Los Angeles under Filipino American Guro Victor Gendrano Jr. student to the academy owner Guro Dan Inosanto. Guro Dan has spawned dozens of Hollywood stuntmen and choreographers, and was Bruce Lee's top student and longtime friend. He appeared as the Filipino fighter opposite Bruce Less wearing his iconic yellow jumpsuit in the film Game of Death. Bruce Lee left Guro Dan with the responsibility of continuing his system and was the only person given instructorship in his Jeet Kune Do of the third level. Guro Dan has continued with Bruce Lee's innovative teaching and incorporation of FMA.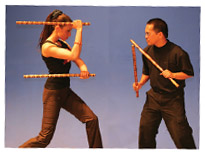 When I learned my instructor Guro Victor Gendrano Jr of the Inosoto Academy was visiting the Philippines, I jumped at the opportunity to organize the first Celebrity Guest Teacher Workshop at the GK/AAI Eldorado village, Paranaque. Guro Victor, who has worked on several Hollywood films, kindly offered a complimentary Filipino Martial Heritage seminar.
Guro Victor delivered an inspiring talk, taught and demonstrated for all who attended. He was joined by special martial artist Juan Ignacio Casas and Jay Ignacio, director and producer of the highly anticipated Filipino documentary 'The Bladed Hand'.
Human Nature founders Anna and Dylan Wilk also graced the day with their warm presence.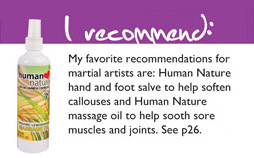 After the workshop everyone enjoyed plenty of good food courtesy of the Padua Charitable Fund. I hope to organize more Celebrity Guest Teacher Workshops at GK villages in the Philippines, with ballet and soccer camps already in the offing. These workshops offer children, as well as adults, a first-time opportunity to see and experience different arts and sports – teaching them to work as a team, helping to express themselves by exploring their creative side. Events like this are a wonderful way to unite and nature a community while celebrating the success of a specially invited Filipino (or otherwise) professional who generously imparts their valuable experience.