Rachel's road trip takes her to a Pawikan Conservation Center and a sweet coconut wonderland!
Rachel's road trip takes her to a Pawikan Conservation Center and a sweet coconut wonderland!
Rachel Grant – Philippine-born beauty queen, Bond Girl, Human Nature Global Ambassador, and our Furry Kind collaborator – shares her global social enterprise adventures. 
With every visit to the Philippines, I discover new places and encounter interesting people making an impact through impressive social and environmental contributions.
During a trip to Bataan, a detour down the windy road to Morong brings us to the Pawikan Conservation Center. The Philippines is home to five endangered species of marine turtles (pawikan) and many are threatened due to poaching and other activities.
Interestingly, locals who used to be poachers now work as volunteers and help run the protection programs. Realizing the need for conservation and education, these former poachers organized themselves into an association and have been running the center since 1999. Every night they patrol the shore, collect and transfer eggs to protected hatcheries and release the baby turtles back into the ocean once they hatch.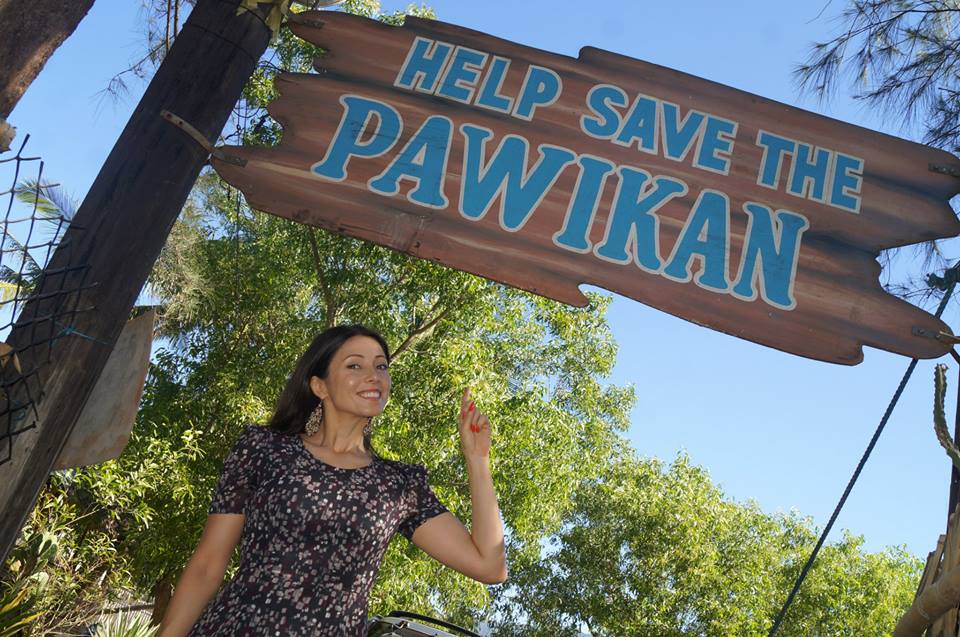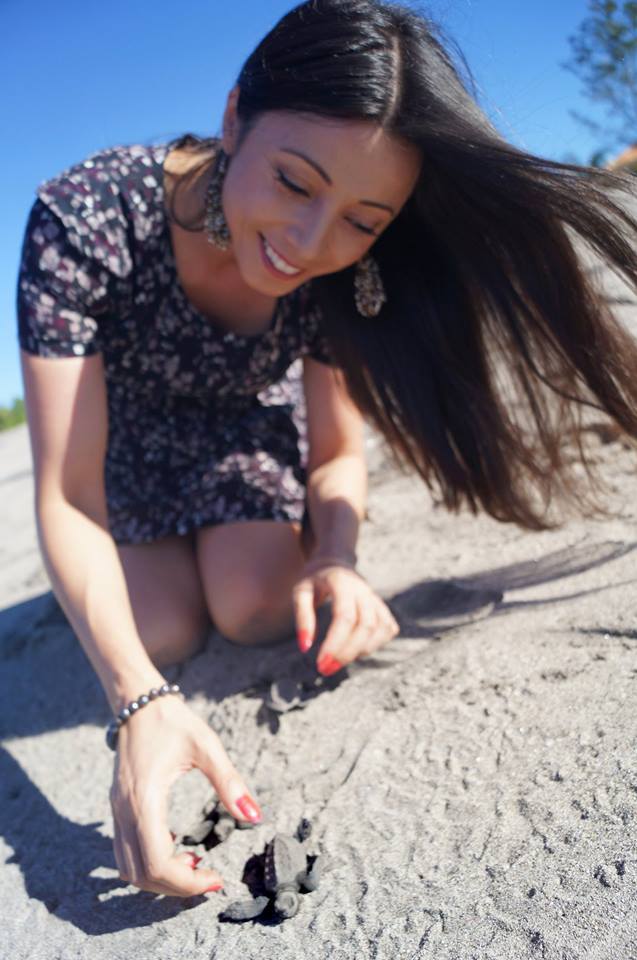 [LEFT] Help Save the Pawikan sign | [RIGHT] Releasing baby turtles into the sea at the Pawikan Conservation Center
To date, they have released over 70,000 hatchlings safely into the sea. With an estimate of only 1% of hatchlings making it to adulthood, every single egg really makes a difference!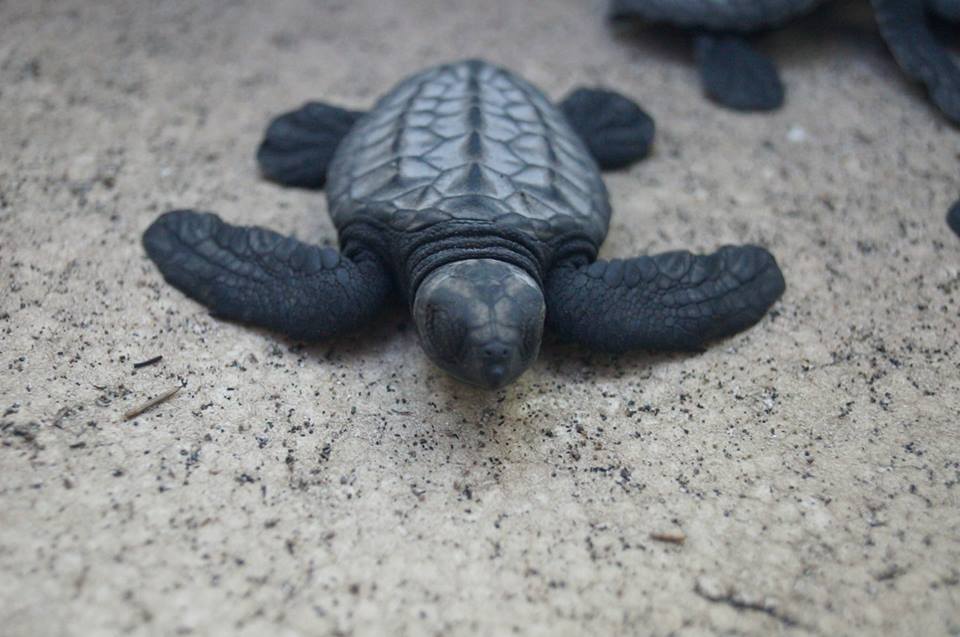 A newly hatched baby turtle
From Bataan, my road trip takes me to Mauban Quezon to learn the benefits of social enterprise coco nectar products made by Frank and Riza Regis. The enterprising couple are entertainingly informative and the location is perfect. Unspoiled coconut woodlands surround the tranquil farmland retreat and a pristine creek meanders through the scenic views. "Uncle Frank" and his wife produce Dr Gerry's Coco Nectar and Uncle Frank's Coco Nectar Jam while employing residents of the adjacent GK Liwayway village.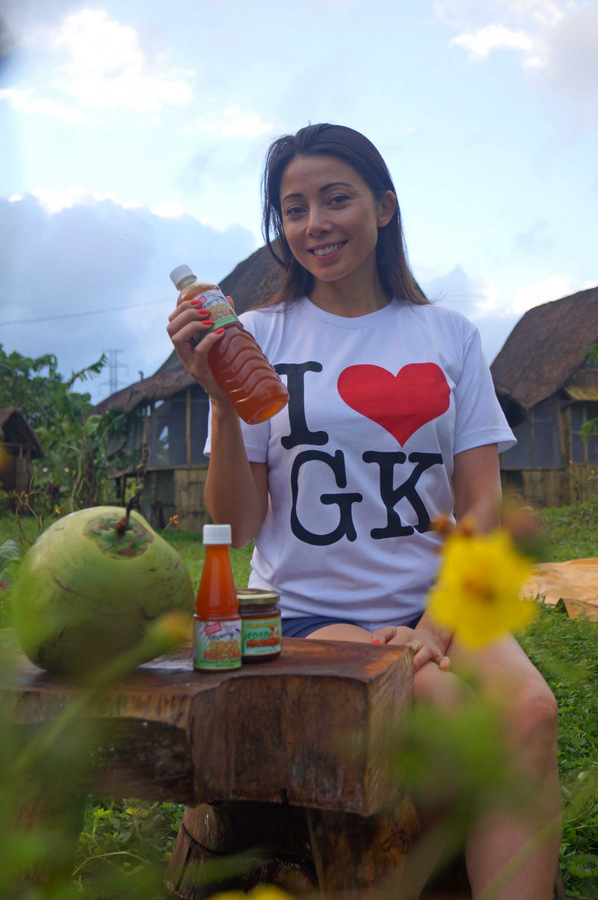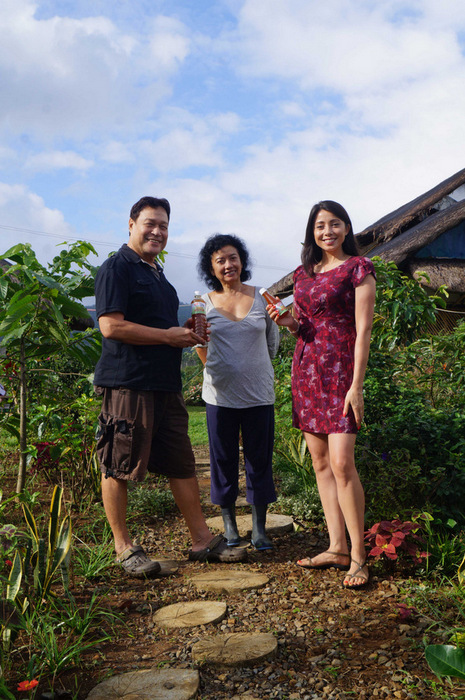 [LEFT] Rachel with Uncle Frank and Dr. Gerry's Coco Nectar products | [RIGHT] With Uncle Frank and Tita Riza at their Coco Nectar farmland retreat
Coco nectar is a delicious, very low glycemic sweetener derived from coconut blossom sap. Compared to honey and its 9 amino acids, coco nectar contains all 20 amino acids needed by our immune system. It can be taken orally or topically to improve health and a variety of ailments such as diabetes and dengue.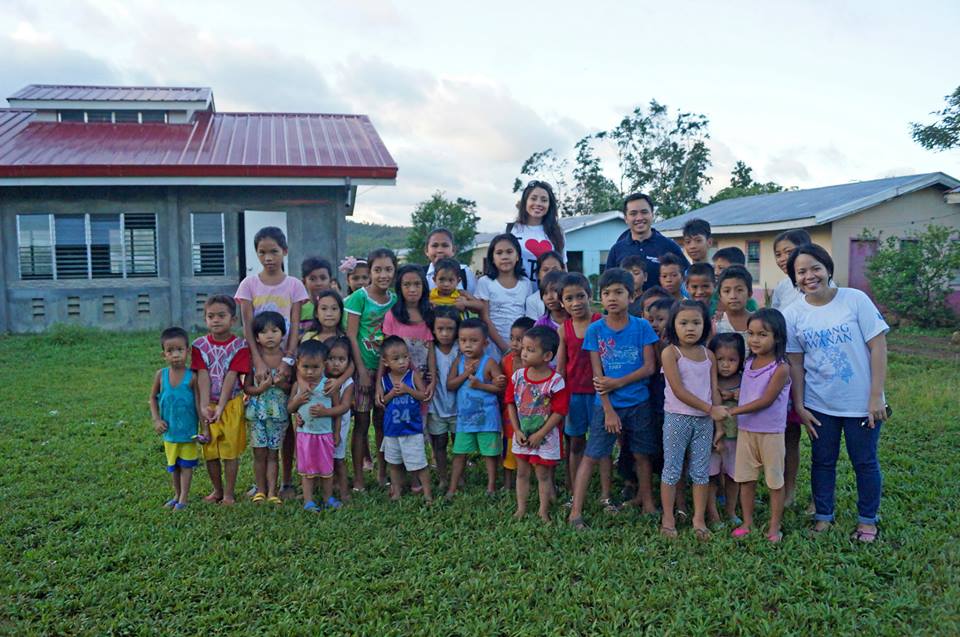 With the children at GK Liwayway, Mauban Quezon
Caving, kayaking and riding a carabao are just some of the activities of my Philippine visit. Before leaving, I decide a manicure and pedicure are much needed. Manos Nail Lounge in Bonifacio Global City is a socially-aware salon reinventing the spa experience by advocating social and environmental consciousness through their services and products. Established by former full-time GK worker Felice Caringal, Manos trains and fairly employs women from the local GK community in Taguig. After my "tip to toe" pamper I leave feeling incredible and with quite possibly my best manicure and pedicure to date. Man oh manos!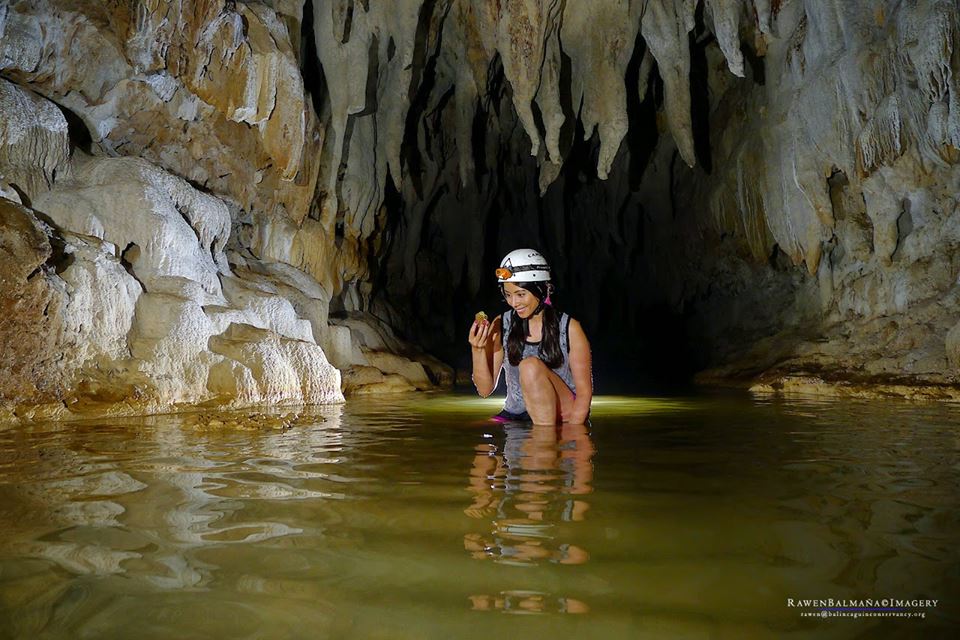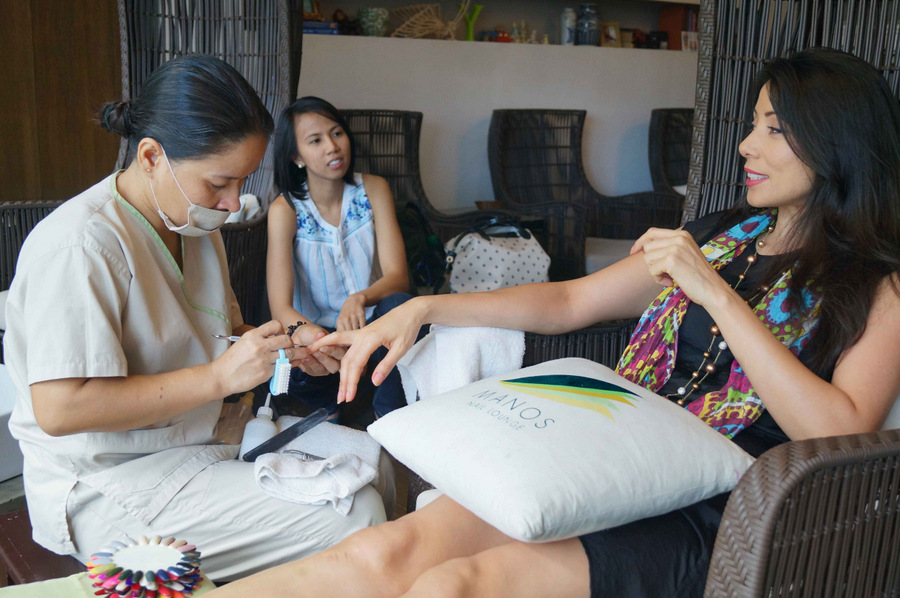 [LEFT] Discovering fossilised corals in a cave, Mabini | [RIGHT] With Felice Caringal relaxing at Manos Nail Lounge