Mikee carries her privilege with grace and a keen sense of responsibility. If anything, growing up in comfort seems to have heightened her awareness about issues that mean life or death for the less privileged: unemployment, natural disasters and lack of access to basic services.
She says that her dad often tells her, "You are blessed, so your job is to be a blessing to others."
After a stellar competitive equestrian career, Mikee worked for the welfare of her fellow athletes in the Philippine Olympic Committee and later as the Philippine representative to the International Olympic Committee.
In 2008 she became the Child Rights Ambassador of Plan International, a humanitarian nonprofit tackling issues of education, children's health and child protection in developing countries. She also is the spokesperson for Anak TV, an association of TV networks centered on child-friendly media content, and she has been WWF-Philippines' Earth Hour Steward for the past four years.
Mikee's work has always been for God, for country, and for her family. A Gawad Kalinga ambassador since 2003, she shares how people abroad respond to its nation-building work: "Everybody wants to come here, they all want to see how we do it because they all want to bring it home."
"Just all the growth and everything that has been born from Gawad Kalinga… you can't wait to see what else is going to happen."
MIKEE IN ACTION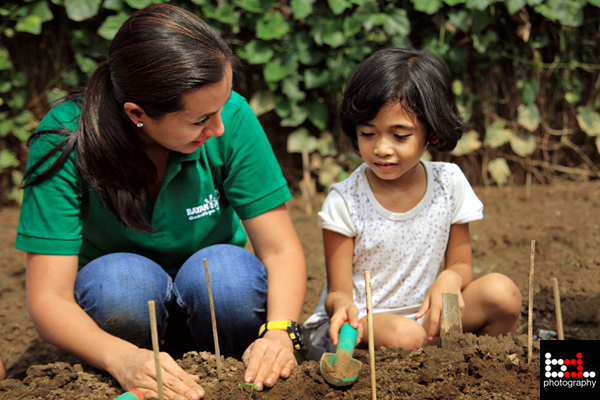 Lead Hunger Warrior Mikee spends a day planting vegetables with residents of a Gawad Kalinga village for the Bayan-Anihan Movement. Photo by Ben de Leon
Mikee bags the Philippines a gold medal in the 2002 Busan Asian Games World Jumping Challenge. Photo courtesy of www.balita.ph