Furry Kind collaborator Rachel Grant takes New York and Los Angeles!
Furry Kind collaborator Rachel Grant takes New York and Los Angeles!
Furry Kind made its debut appearance in stores in the USA last November. Beasty Feast stores, a West Village landmark in Manhattan, and Tokie boutique in Brooklyn New York were the first to stock our Cocomutt Shampoo in Tangerine Treat. New customers seem thrilled with our new furry friendly product, with a professional groomer returning to Tokie to purchase 4 more bottles!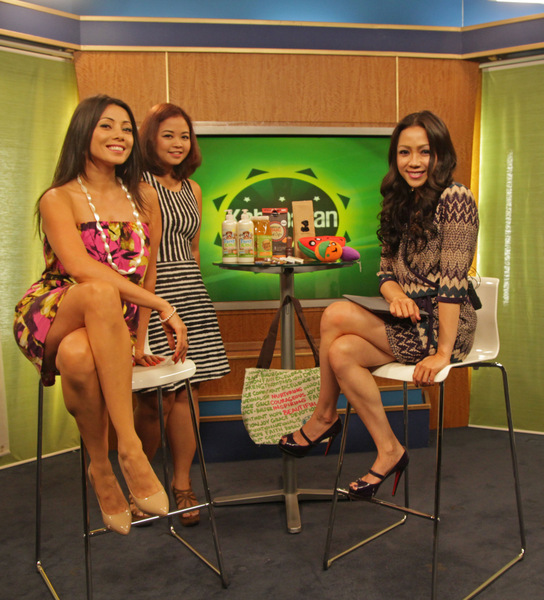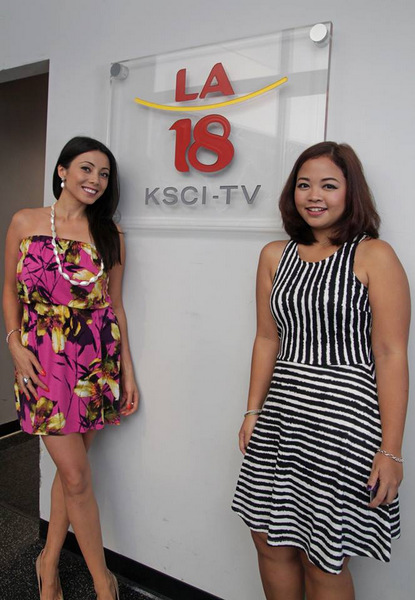 Rachel Grant, Camille Meloto & Janelle So talk about social enterprises, Los Angeles;
Rachel and Camille at LA18 TV studio, Los Angeles.

In September, Camille Meloto and I filmed TV interviews at LA18's state-of-the-art studio just outside Hollywood, Los Angeles. Kababayan Today talkshow host and producer Janelle So interviewed us both about the rise of great social enterprises emerging from the Philippines. I spoke very fondly of my work with Human Nature and the development of our collaborative Furry Kind pet line. Camille shared inspiring stories on Human Nature, Theo & Philo Artisan Chocolates, Kape Maria, Bayani Brew, Cafe de Sug and others. Janelle So, who is on the board of Gawad Kalinga-USA and a fan of Human Nature, was as ever interested and impressed to hear of such inspirational business models and their innovative Philippine brands.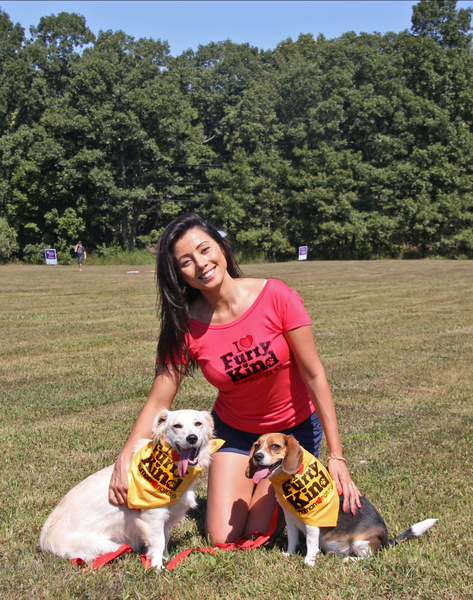 Rachel with dogs Kia & Tori at Bark For Life cancer awareness walk, New York;
Cancer survivor Frank Marcovitz with Rachel and dogs Kia, Tori & Oreo at Bark For Life New York.

Later that month, in support of non-toxic all-natural products, my Furry Kind team and I took part in the American Cancer Society's annual canine event "Bark For Life" at historic Old Bethpage Village Restoration, New York. As we know, bathing our pets with commercial shampoos can aggravate skin as well as dry out fur, and could be exposing both pet and owner to potential cancer-causing agents. Canine cancer is on the rise and Bark For Life honors all our family members, friends and furry friends who have suffered from cancer and raises thousands for cancer research and awareness. My friend, inspirational speaker and cancer survivor Frank Marcovitz also joined us for the 5km puppy parade with his furry friend Oreo.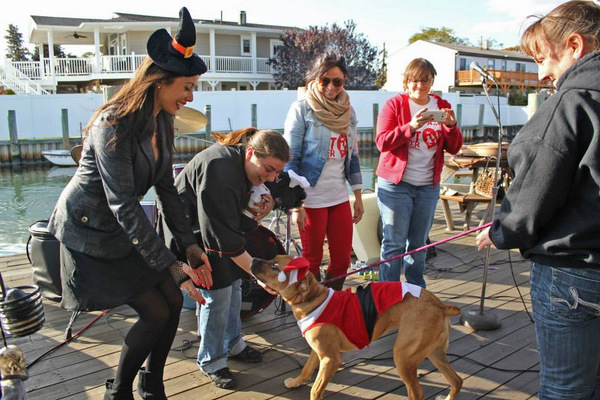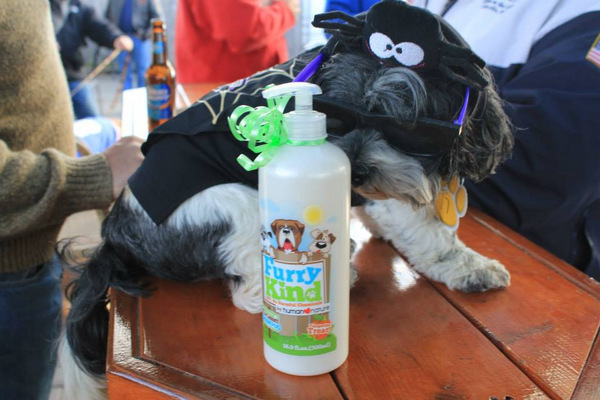 A Star Wars trio wins a bottle of Furry Kind at the Live Love Bark fundraiser, New York; Rachel judging the Howl-o-ween Live Love Bark puppy parade, New York;
A dressed pirate puppy sniffs his new bottle of Furry Kind at Live Love Bark's fundraiser, New York
At Halloween, I was invited to judge Live Love Bark Rescue shelter's Howl-o-ween dog costume fundraiser at Toomey's Tavern, New York. Owners with adorable pups in clever canine costumes showed up to strut their mutt on the "catwalk" to the delight of dog lovers and the "pupparazzi." A special winning prize went to a terrific trio of rescued dogs dressed as Star Wars favorites - Yoda, Princess Leia & Darth Vader - who received a big bottle of Furry Kind Cocomutt Shampoo. Live Love Bark is an awesome organization helping re-home abandoned and rescued dogs. We're looking forward to supporting their upcoming Dog Dinner and Dance.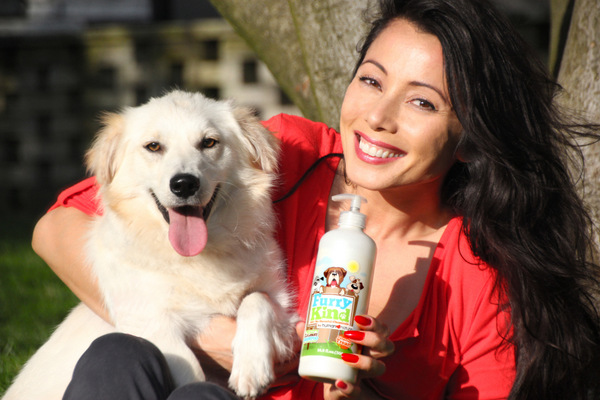 Rachel with Groomers to the Rescue winning dog Kia
And finally, congratulations to "Kia," Furry Kind's rescue dog entrant, winner of Cesar Millan's "Groomers to the Rescue" 2013! Kia was discovered in Southampton Animal Shelter in the USA where I occasionally volunteer as a groomer. Her incredible soft and fluffy transformation was achieved using Furry Kind's Cocomutt Shampoo along with our new sunflower and soybean SunShine Serum – a superb detangler and deodorizer.
Groomers to the Rescue is a wonderful online event to help raise awareness of homeless pets and to encourage shelter dog adoption. A big thank you to all around the world who voted and supported us!