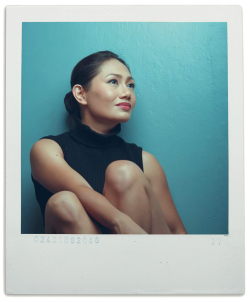 Pinay & Proud is a tribute to Filipinas from all walks of life who are courageous, nurturing, compassionate and beautiful within.
Today, we feature Angeli Bayani--a proudly Pinay actress who believes that best way to preserve our culture is by educating every generation through our women.
A gifted actress and darling of the independent film circuit, Angeli Bayani's body of work is remarkable.
She has earned accolades for Melancholia (2008), Ka Oryang (2011), Bwaya (2014) and Iisa (2015) and walked the 66th Cannes red carpet for Lav Diaz's Norte, Hangganan Ng Kasaysayan – for which she won a Gawad Urian Best Actress Award – and Anthony Chen's Camera d'Or-winning Ilo Ilo.
Away from the silver screen, Angeli feels that it is her duty as an artist not only to reflect society but address others' needs – beginning with what she can offer to others.
"I have learned that to grow in this craft, I must share it with others. I learned this as I was taking a RADA (Royal Academy of Dramatic Art) workshop on Voice & Acting Techniques. I was inspired by our teachers Nona Shepphard and Tom Wakeley, as I could see how inspired they still were despite their many, long years in this industry as theater practitioners. To truly learn and to continue to grow means to share and collaborate. Since then, I have been teaching Acting to both newcomers and professionals, and I continue to learn."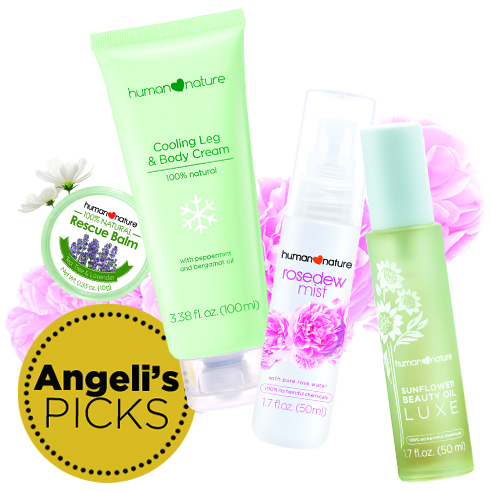 Often portraying struggling women with agency, Angeli's heart is to reach out to women with limited access to education. "I believe that to educate a woman is to educate a generation, for they are the mothers who will mold the minds of our young men and women, the future leaders of our nation. I sincerely believe that greater efforts must be made in educating women, to empower them, to give them their voice, and to give them sovereignty over their bodies."
Angeli's Picks
Not many people know that Angeli has been a Human Nature advocate for years! Among her favorite products include our Sunflower Beauty Oil LUXE, Cooling Leg & Body Cream, RoseDew Mist, and Rescue Balm.
*Photo of Angeli by Jojit Lorenzo