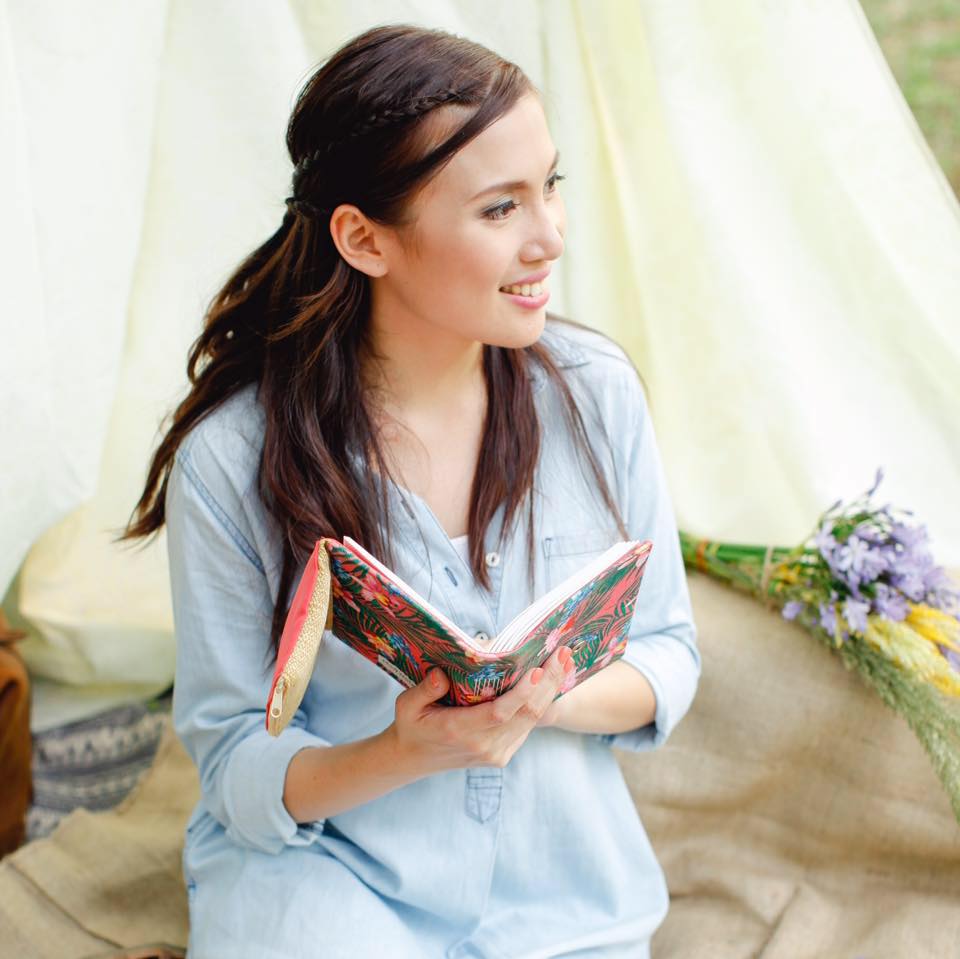 Pinay & Proud is a tribute to Filipinas from all walks of life who are courageous, nurturing, compassionate and beautiful within.
Today, we feature Mitzi Uy--founder of social enterprise Mori Notes and a woman whose faith can move mountains.
A few years ago, Mitzi Uy took a leap of faith. She left her job and started Mori Notes, a social enterprise that gives women in depressed communities a creative, uplifting livelihood.
Mori Notes produces journals, wallets and other crafts, handmade by mothers in BarangaySamson, Quezon City. "Initially, some mothers were just doing rags at home earning 100 pesos a day. Others didn't have work because they had to tend to their children at home. Through Mori Notes they are able to earn at least 450 pesos a day," Mitzi shares. Human Nature's partnership with Mitzi and the Mori community helped provide continuous work for the women especially during the company's first couple of years.
"I have seen an invisible web that connects every Filipino together like a big family. A success of one Filipino is a success of all. The community feel is also prevalent in the Mori community. I remember one of the mothers' houses burned down on New Year's Eve. The other mothers helped look for clothes and equipment to give to her. We have often carried each other's burdens and shared with each other's joys."
At Mori Notes, love is in the details. For inspiration, Mitzi looks up to the greatest Crafter of all - Mori after all means "God is my teacher". "Sometimes you may have very limited resources. One time I was telling God my worries of how to sustain the livelihood of the mothers. It was quite a burden for a then 26 year old girl. I was reminded that Jesus who used only five loaves and two fish to feed 5,000 men could also stretch and multiply the limited resources I have for the mothers."
Mori Notes keeps growing and creating vibrant designs for souvenirs and gift items, and is now building another community workshop in Payatas, Quezon City.
Check out our stylish Mori Notes pouches and Pinay & Proud statement tote series here.