Have you ever met a woman so confident, so beautiful, or so inspiring that she made you tell yourself, "when I grow up, I want to be just like her"? Sometimes it's your boss, other times it's your favorite celeb, most of the time it's your mom. Whoever this person is in your life, her story's purpose is to inspire and help remove whatever fears you may have when it comes to the passage of time.
Meet Tess, Joanna, and Lory. Three Radiant Grace women all equally confident, beautiful and inspiring at different ages and seasons of their lives, who have decided to share their diverse journeys of discovering beauty through time.
A story of love: Meet Teresita Almario, a hip 71-year old super mom.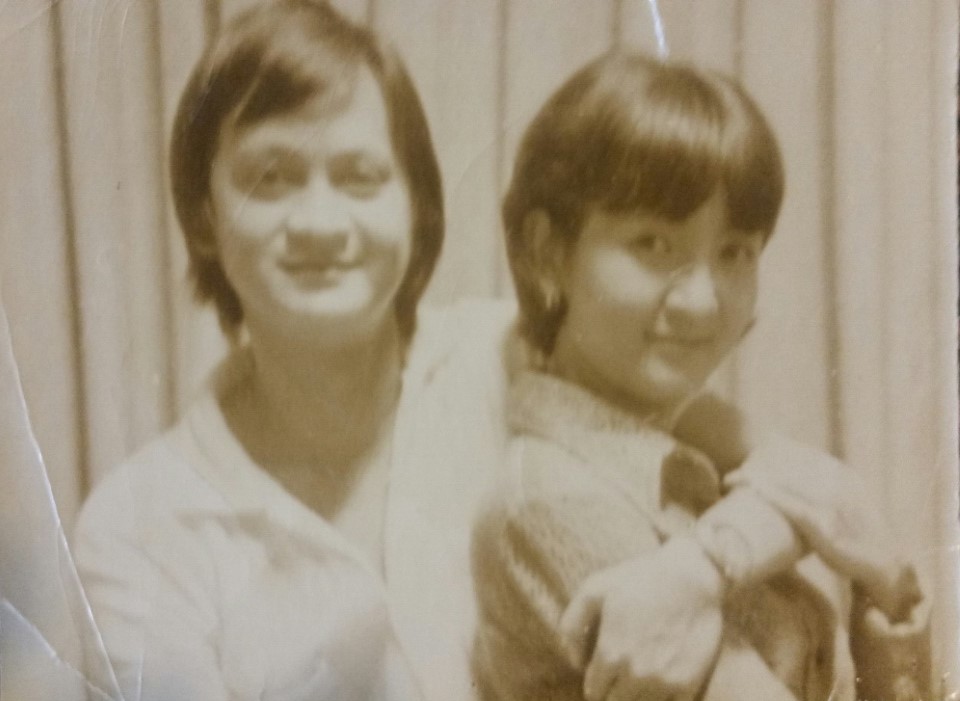 "The photo with Papa Ritt is a treasure. We were just on our first anniversary as boyfriend/girlfriend."
When do you feel most beautiful: "I feel beautiful (and happy) always when bonding with my girls and their families."
Tess's love story began right after college. She met Ritt at her first job when she was 20 years old and after seven years of being together, they decided to tie the knot. They had a loving relationship and were blessed with five beautiful children, but time had a different plan for them. Ritt was diagnosed with colon cancer, and in 1996 they lost him to cardiac arrest.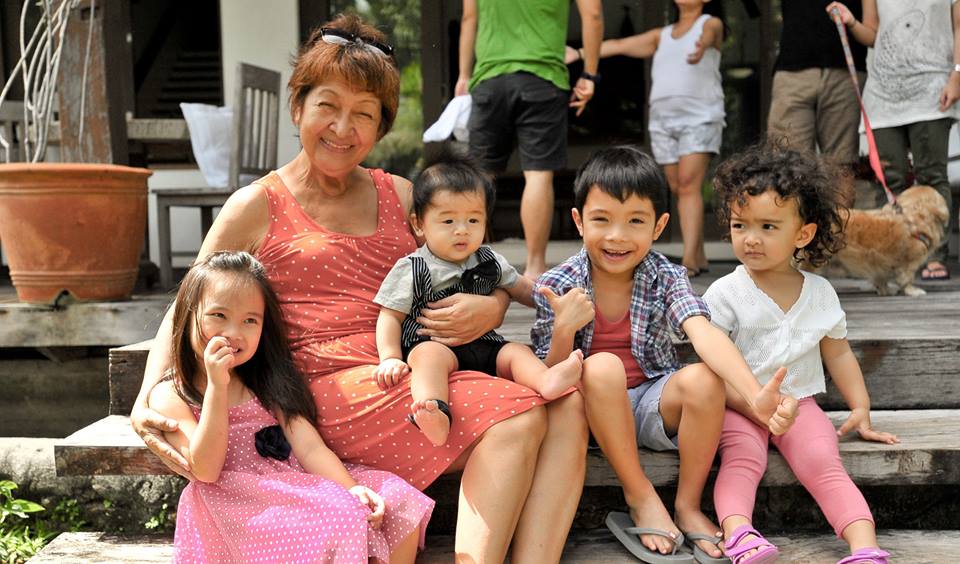 "These are memories kept in my memory and heart bank. Here's a photo with my grandchildren. I now have eight!"
But if there's something to learn from her story, it's that love doesn't end when someone passes away. Tess chose to find strength from her family and to see joy in every milestone they made together. She embraced the journey and  let the love she shared with her husband grow with time and through her family. From raising her daughters as a single mom, seeing them get married, to witnessing the birth of every grandchild; through every birthday, every graduation, and every anniversary, the love she once shared with Ritt as his girlfriend has both evolved and multiplied tenfold over the years. Her beauty comes from something so pure and simple, the joy she gets from each memory made through time with her source of strength and happiness—her family.
A story of giving: Joanna Gilladoga, a purposeful worker at 43.
"April 2001 – I spent an entire week on a live-aboard boat just diving, diving, and diving at the Tubbataha Reefs. At that time, I felt beautiful because I was surrounded by an underwater wonder, I was sleeping on the deck of a boat under a star-studded sky, and I was happy, healthy, and really just enjoying God's creation."
When do you feel most beautiful: "When I feel my eyes sparkle and smile. That happens when I have something to share, something to give".
Joanna is a born go-getter who grew up focused on doing well academically, a thrill-seeker who goes where adventure calls, and a leader whose beauty is revealed every time she shares a part of herself for others. Her story? It proves the age old saying that success is the journey, not the destination.
Joanna's career started at one of the world's biggest FMCG companies, but after five years with them she left to find a job where she can create more impact on a daily basis. She moved to an environmental NGO, spent time doing church ministry, and even tried her hand at putting up her own business before she landed in Human Nature.
"At a Christmas party Human Nature held for our neighbors three years ago."
She had eight years worth of experience in different areas, but her beauty manifested no matter where she was because of one constant, the desire to make a difference. Wherever life took her, she always sought to find ways to make a difference in her life, in the life of others, or in her country. And she does this best through giving.
Her beautiful journey paved the way for her to grow, learn and prepare for where she is now. At Human Nature, she is able to combine all her experiences with her constant drive to serve through the company's vision for the country, for the environment, and for the poor. Joanna lives by the Gawad Kalinga mantra "less for self, more for others, enough for all" and as long as this constant remains, her beauty will continue to radiate as she gives more, shares more, and inspires more.
A story of passion: Meet Lory Casuncad, the 35-year-old founder of ARF Animal Rescue.
Lory worked in the world of technology for 15 years before she decided to pursue her passion.
When do you feel most beautiful: "I feel most beautiful when I'm happy because I'm with my loved ones."
Lory was an IT (SAP) Project Manager working in the tech world for 15 years before she decided to give up a comfortable job she enjoyed for a more meaningful one.  "I wanted to make a real difference so I left the corporate world and founded ARF. ARF is an animal rescue that helps stray dogs and cats in need of rescuing, medical treatment and a loving family."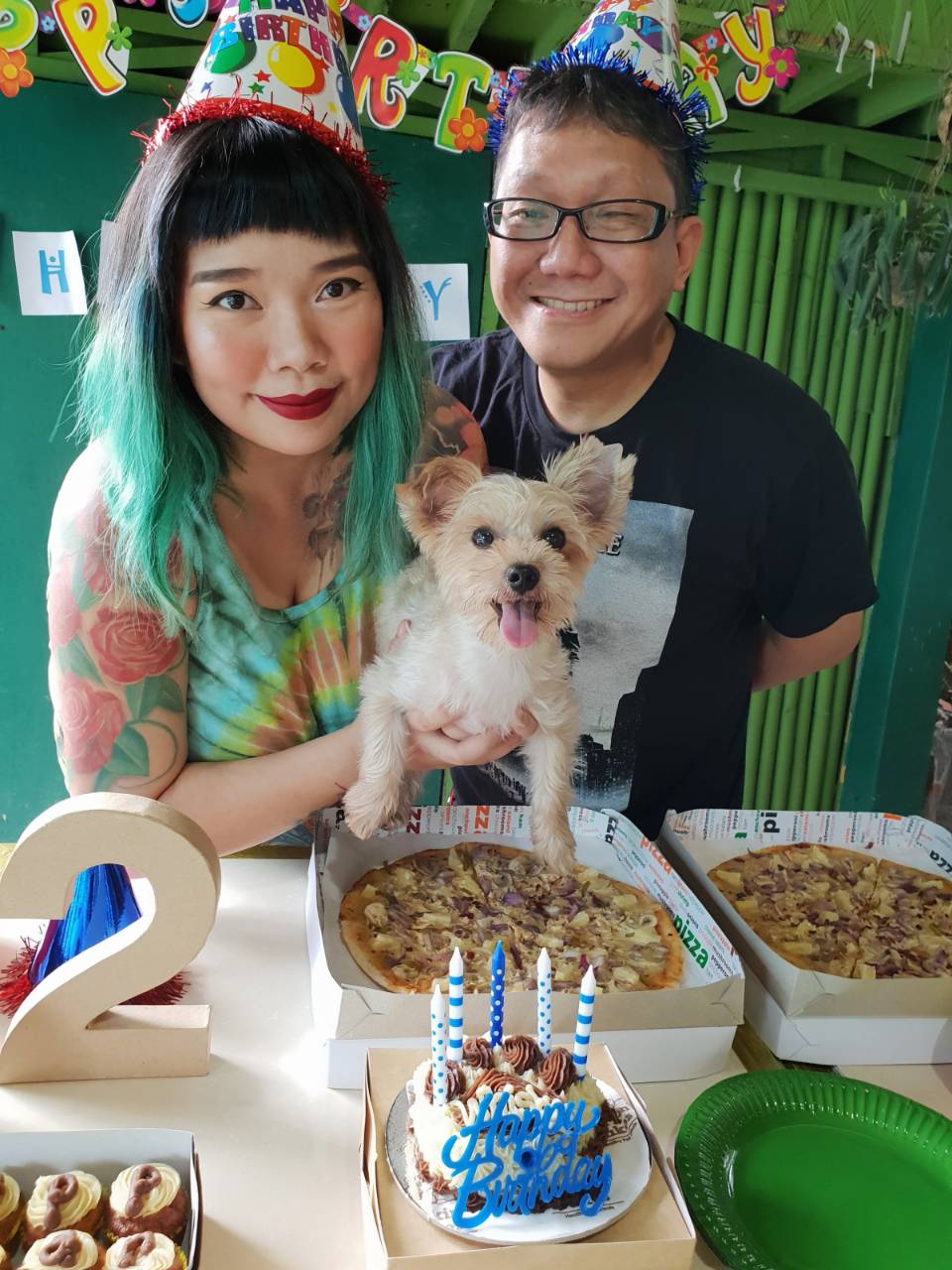 " I have two families. First family is my husband and my two fur-babies while my second family is my ARF Animal Rescue family."
Lory has always been genuinely passionate about animal welfare, and the fact that there's so much to address with little being done brought ARF Animal Rescue to life. Her courage to leave the comforts of a job she has been doing for 15 years to pursue her passion shows us that time is not the enemy. Through all those years her burning passion for animals continued to grow and develop until it was ripe enough for her to pursue it as a career. All those experiences, her marriage, and now her ARF family play parts in enriching her beauty over the years. It even opened her to new outlets like Human Nature where she is now an active dealer supporting natural, cruelty-free products to match her animal-friendly and healthy vegan lifestyle. In deciding to fully embrace this passion, Lory's beauty was able to radiate throughout the different seasons of her life.
These three women may have varying stories, but each one was enriched through their respective journeys.Through their struggles, small wins, and great successes, they chose to #EmbraceTime.
We want you to experience this more natural kind of beauty. The kind that is not about physical perfection or about finding shortcuts, but one that grows with time. Allow our Radiant Grace Night Cream to accompany you on this journey to reveal your true beauty.