Read about how French intern Fabien Courteille found love in the Philippines through social entrepreneurship
Read about how French intern Fabien Courteille found love in the Philippines through social entrepreneurship
Fabien Courteille, a 24-year-old intern from France, narrates how his 3-month stay in the Philippines blossomed into a beautiful love story with its islands and the Filipino spirit. Now, almost three years later, Fabien continues to respond to his call to love through service and social entrepreneurship.
I was pursuing my Master's degree in entrepreneurship in my university in France when I decided to travel to the Philippines. I already had plans to set up a business, but I hadn't decided on what type of business and I didn't know when or where to start. At the time, I also was questioning the role of business in society and the power of business to do good. I was trying to define the type of good business owner I wanted to be.
I was the youngest student in my batch, without any international experience, but I did have an interest in South East Asia. I heard about Gawad Kalinga (GK) and the Enchanted Farm one day through the international student organization AISEC and I became really curious about them.
I originally came to the Philippines for a 3-month immersion, internship, and volunteer program at the GK Enchanted Farm. I ended up extending my stay to six months, and I kept on extending it for social enterprise work until I eventually stayed. I've been here for over two-and-a-half years now, working closely with GK and developing my own social enterprise, Plush & Play toys.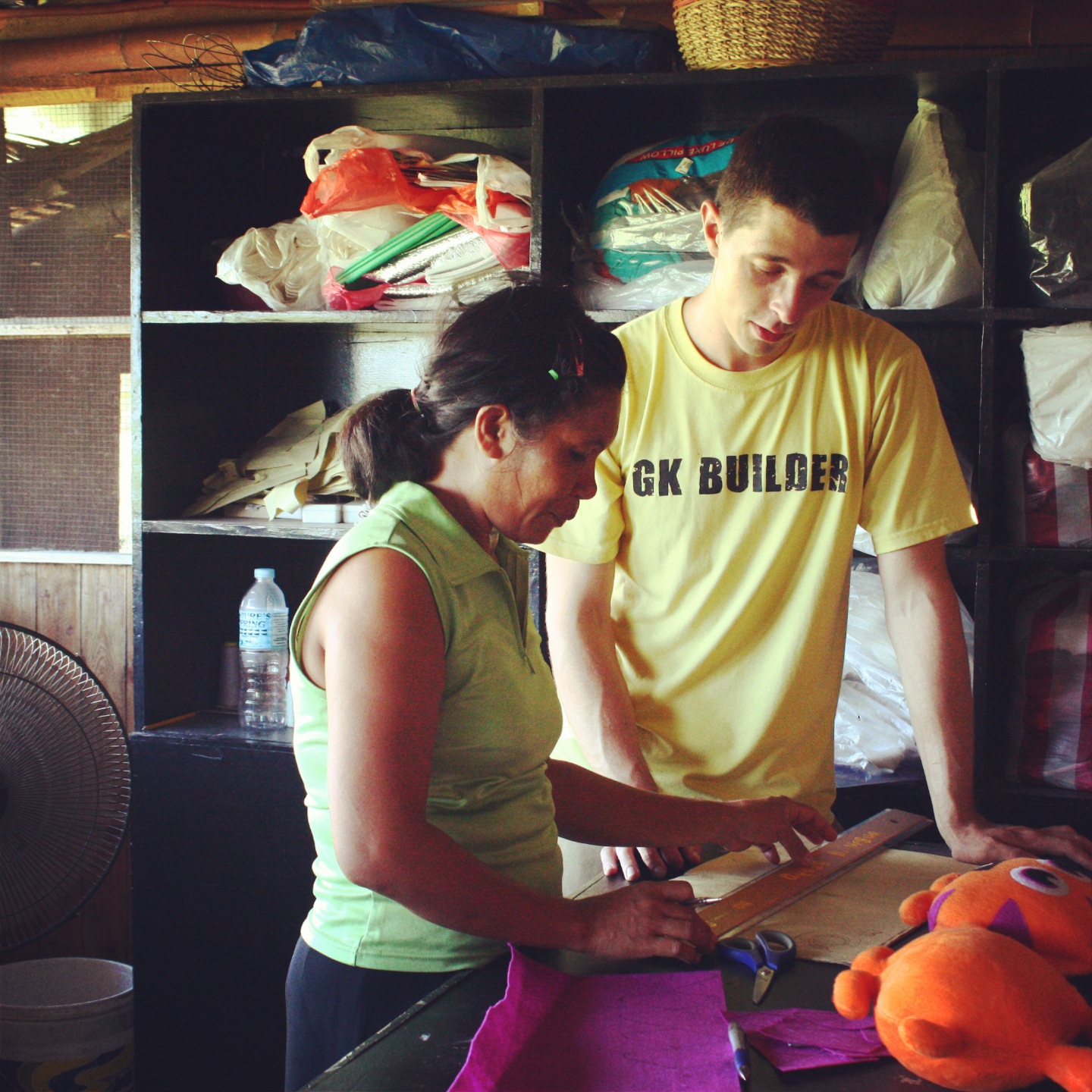 A Call to Social Entrepreneurship
As a social entrepreneur, my daily life is really diverse and exciting because of the multitasking needed to start and grow the business. One day I'm getting materials or prototyping, the next day I'm meeting clients. One day I'm working on a business model, pitching it to potential investors, and managing production, the next day I'm sharing my story in a school visit or at the Enchanted Farm.
Every day starts at 6 o'clock in the morning with a visit to the Enchanted Farm accompanied by [GK founder] Tony Meloto. I greet and bond with the mothers there who make Plush & Play toys before heading to the workshop for business work. In between this schedule, we always have daily visitors who discover the magic of being Filipino through their trip to the Farm. I usually head back to Manila at around 6 o'clock in the evening to deliver orders, meet with the farm team or potential partners, and make it back to bed.
It takes a lot of work to juggle my focus on growing Plush & Play, advocating for social entrepreneurship, and helping out with the Farm's development projects, like the Enchanted Farm Village University, which we're developing with plans to replicate it in 24 other GK sites all over the country! My goal for Plush & Play is to provide jobs to 500 families in the next three years - so that means I have plans to stay for at least the next three years!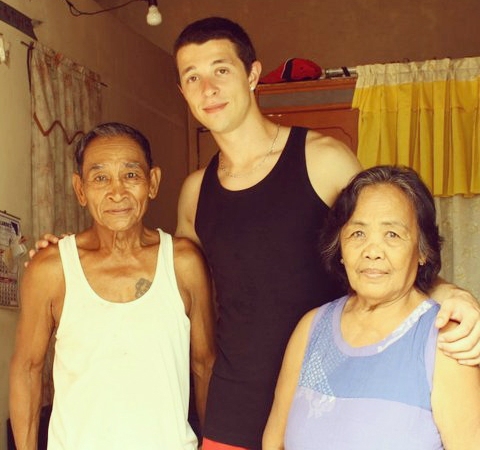 Discovering the Magic of the Philippines
When I'm not preoccupied by social enterprise work, I do enjoy exploring the Philippines. I had the chance to visit El Nido, Bohol and Boracay, which have really beautiful beaches. I really enjoyed El Nido because I stayed in the GK site there and Bohol was nice and quiet with its beautiful white sand and tarsiers.
I have actually traveled around Luzon by bus to look for bamboo materials and I have seen beautiful places all over – but the most inspiring and amazing place I have visited in the Philippines is Batad. When you are in the middle of the rice terraces, you feel so small in front of the greatness of the place and the work accomplished there. There is no internet there so you really feel free unloading the stress and the pressure off your shoulders and enjoying the fresh air.
Of course most of all, I love the place where I live, which is the Farm. If you have not been to the Enchanted Farm, you have not been to the Philippines yet.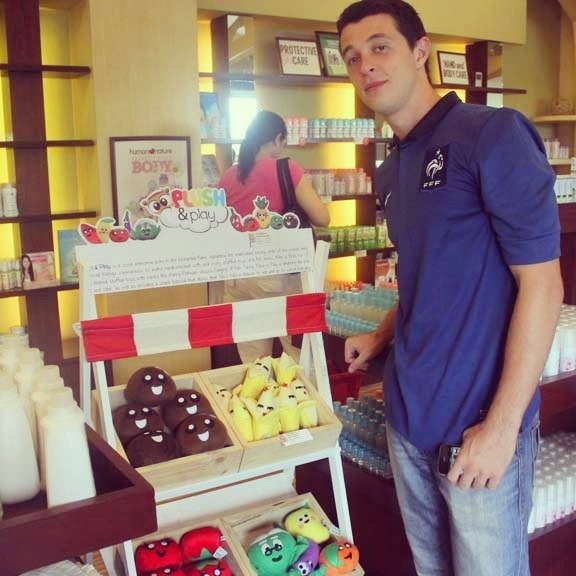 For the Love of the Filipino
What I love the most of the Philippines are the Filipinos. This is such a beautiful country with magical places and the Filipinos will always make your stay memorable with their unique sense of hospitability. I have been a volunteer for GK for almost 3 years now and every day you find a Filipino ready to accommodate you, to share his food with you, to share his happiness and story with you. I love GK's spirit, the sense of solidarity, and the values of this well-grounded organization.
I decided to stay in the Philippines because it is here that I found my call and my purpose. I truly believe in GK's vision and I know that we can achieve our dream of ending poverty. What I wanted was to start a business and for me, this is the right time and place to do it: in a rising economy and as a part of this big GK family, where we create goodness and social impact every day for a better world.
To learn more about Fabien's enterprise, Plush & Play, you can follow them on Facebook, Twitter, and Instagram. We also invite you to follow Fabien's personal Instagram account to see how his beautiful love story with the Philippines unfolds.

How did you fall in love with the Philippines? Send us a blog entry or share your own personal love story in our comments section below. Spread the love! <3