Indulge in all-natural, rich chocolate goodness with Theo & Philo Artisan Chocolates!
Indulge in all-natural, rich chocolate goodness with Theo & Philo Artisan Chocolates!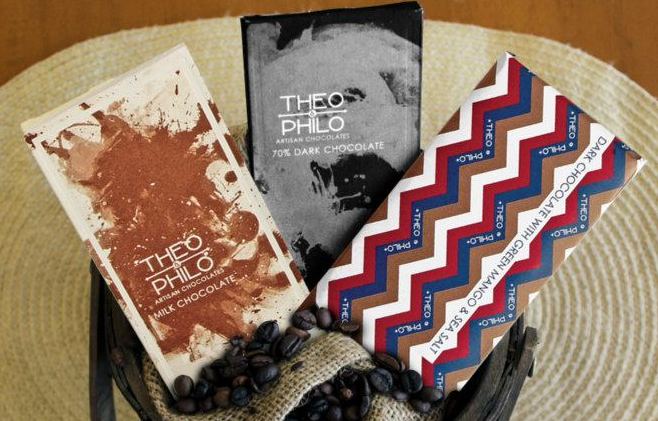 Rich, velvety smooth, delicate or intense, sweet or sophisticated, European chocolate draws sweet-toothed pilgrims from around the globe. The famed chocolatiers of Belgium and Switzerland have mastered the craft of concocting their mouthwatering nuggets and bars for centuries.
But did you know that no European country can actually grow cacao beans? The cold climate makes it unfavorable to grow high quality raw ingredients - and many confectioneries in fact source their cacao beans from countries near the equator.
The Philippines' warm tropical weather is perfect for growing these exquisite, world-class cacao beans. With an abundance of this prized ingredient, why then aren't we considered the Belgium or Switzerland of the world?
The same question crossed social entrepreneur Philo Chua's mind one day, which led him to start a delectable line of chocolates to rival Europe's own: Theo & Philo Artisan Chocolates. Inspired by the words "Theo" from the cacao bean's scientific name, Theobroma cacao, and "Philo" meaning "Love", Philo created a brand that aptly means "Chocolate & Love."
Theo & Philo proudly sources the highest quality cacao from Davao and sugar from Bacolod to carefully produce their fine chocolates from bean to bar. Made by the Philippines, of the Philippines, for the Philippines, Theo & Philo Artisan Chocolate is truly a novelty worth looking out for in the local foodie industry.
Theo & Philo Artisan Chocolate comes in three variants:
Made with a high cacao content, these bars boast a dense and creamy flavor that will delight any chocolate connoisseur.
These single origin dark chocolate bars are Theo & Philo's most prized concoction. Each bar exudes a bold, slightly floral, and earthy flavor with hints of cherry and tannic.
Dark Chocolate with Green Mango & Sea Salt
Uniquely Pinoy in flavor, these bars infuse a light tangy kick of green mangoes in a chocolate base for a sweet, sour, and salty fusion.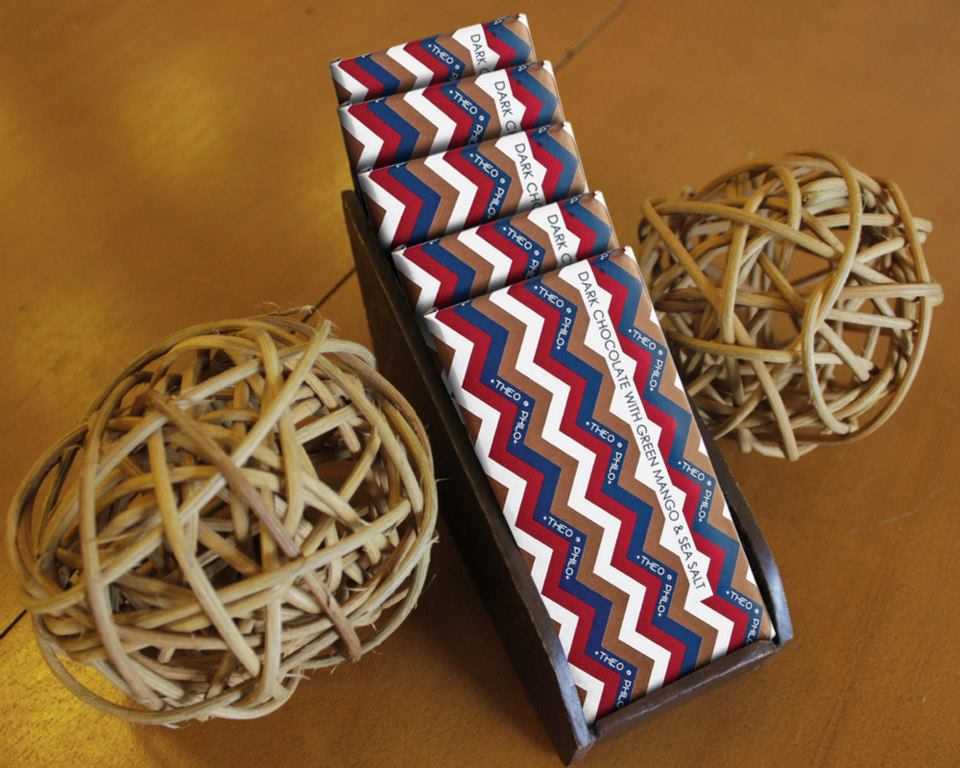 (Left to right: Milk Chocolate, 70% Dark Chocolate, and Dark Chocolate with Green Mango & Sea Salt)
In order to ensure that your chocolates preserve their quality and rich flavor, Theo & Philo bars are kept fresh for selling at our branches and are unavailable for delivery. But you can always drop by your nearest Human Nature store or contact your local Human Nature dealer to fulfill your chocolate craving! Only Php119.75 per 50g bar :)