Wish you could give more than just presents from a store?

Transform other people's lives this holiday season by supporting these 12 local social enterprises that aim to make the world a better place all year round.
Show your love of country and environment with these sustainable gifts.
Habi Lifestyle Reusable Produce Bags (P299 for a set of 5)
Encourage your family and friends to have a less-waste Christmas by gifting them these handmade and reusable cotton bags from Habi. Each pack of 5 contains bags in varying sizes which they can use for shopping, storage and even for traveling.
Habi Lifestyle aims to empower mothers in Payatas by showcasing their talent for weaving while helping them get a chance at a better life through fair, living wages. After kicking off as a handmade shoe brand, Habi Lifestyle is now pivoting its direction to become a total lifestyle brand advocating responsible consumerism, social involvement, and local pride.
Bring wellness into everyday living with nature's gifts that help give communities a better quality of life.
Aurae Natura Diffuser Blends (P359 each)
It's beginning to smell a lot like Christmas! Surprise someone this holiday season with these pure essential oil diffusers that bring the goodness of a spa experience to any dwelling.
Available in three scents:
Joyful Mornings - A unique combination of an all-star citrus essential oils green mandarin, grapefruit, lemon, and bergamot recommended to prevent airborne bacteria from spreading in the room.
Fresh Escape - Take a quick breather with this soothing blend of peppermint, ravintsara and orange that can help ease your mind from the noise and chaos that the holiday season brings.
Sweet Sanctuary - Overcome restlessness with the comforting blend of ylang-ylang flowers, grapefruit, patchouli, and orange which makes for a good nightcap that will leave you rejuvenated.
Aurae Natura aims to uplift poor communities with its profits and help nurture the Philippines' essential oil industry to thrive.
Belt out Christmas carols and sing to your heart's content without worrying about sore throat! Apicuria Oral Spray contains a special blend of Harlika Pure Honey, propolis and natural herbs that can help with minor mouth irritations, soothe itchy throat and sweeten breath.
Apicuria Oral Spray is made by social enterprise The Bee Empire which advocates beekeeping as a sustainable livelihood and integral part of crop production in the Philippines. Beekeeping allows income generation through products made by bees such as honey, wax, royal jelly and propolis. By building a community of beekeepers, The Bee Empire aspires to create a commercial value chain that produces a line of high-quality bee products.
Precious Herbal Pillows Small Pillow (P699), Eye Patch (P599) and Shoulder Pillow (P999)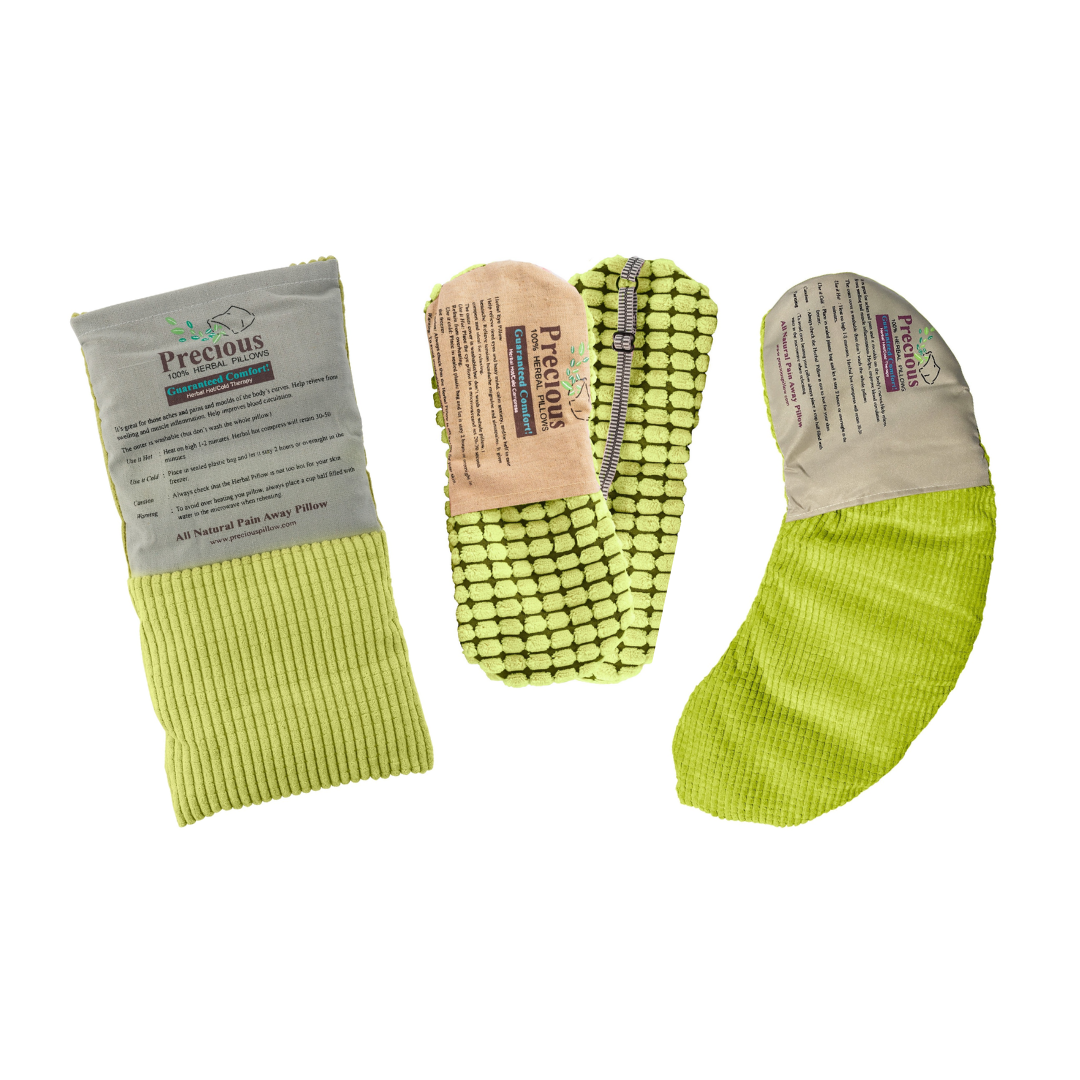 Experience pure relaxation with each Precious Herbal Pillow filled with nature's choicest grains, aromatic herbs and essential oils.
Fight holiday fatigue with the Herbal Small Pillow that helps ease joint aches, rest stiff wrists, and relax tired muscles.
Soothe tired eyes in between all the mirth and merriment with the aromatherapy Herbal Eye Patch perfect for short naps or long holiday road trips with the family.
Have a cozy Christmas with your loved ones with the Herbal Shoulder Pillow that soothes neck, shoulder and upper back muscle strain, allowing you to rest comfortably wherever you are.
The Herbal Small Pillow and Shoulder Pillow can also be used as a hot or cold compress to improve circulation and blood flow.
The profits of Precious Herbal Pillows will directly help a sewing community from San Nicolas, Bulacan who will receive an income four times higher than the usual piece rate. Profits will also support Right Start Community Development Inc., a non-stock, non-profit NGO with the mission of giving underprivileged Filipino children the right start in life through music, dance & creative arts.
Let goodness stir in the Christmas air with these delicious and nutrient-rich sips that uplift not just your health but families of Filipino farmers, too.
Dr. Gerry's Coco Nectar (P350 for 200ml, P1,099 for 750ml)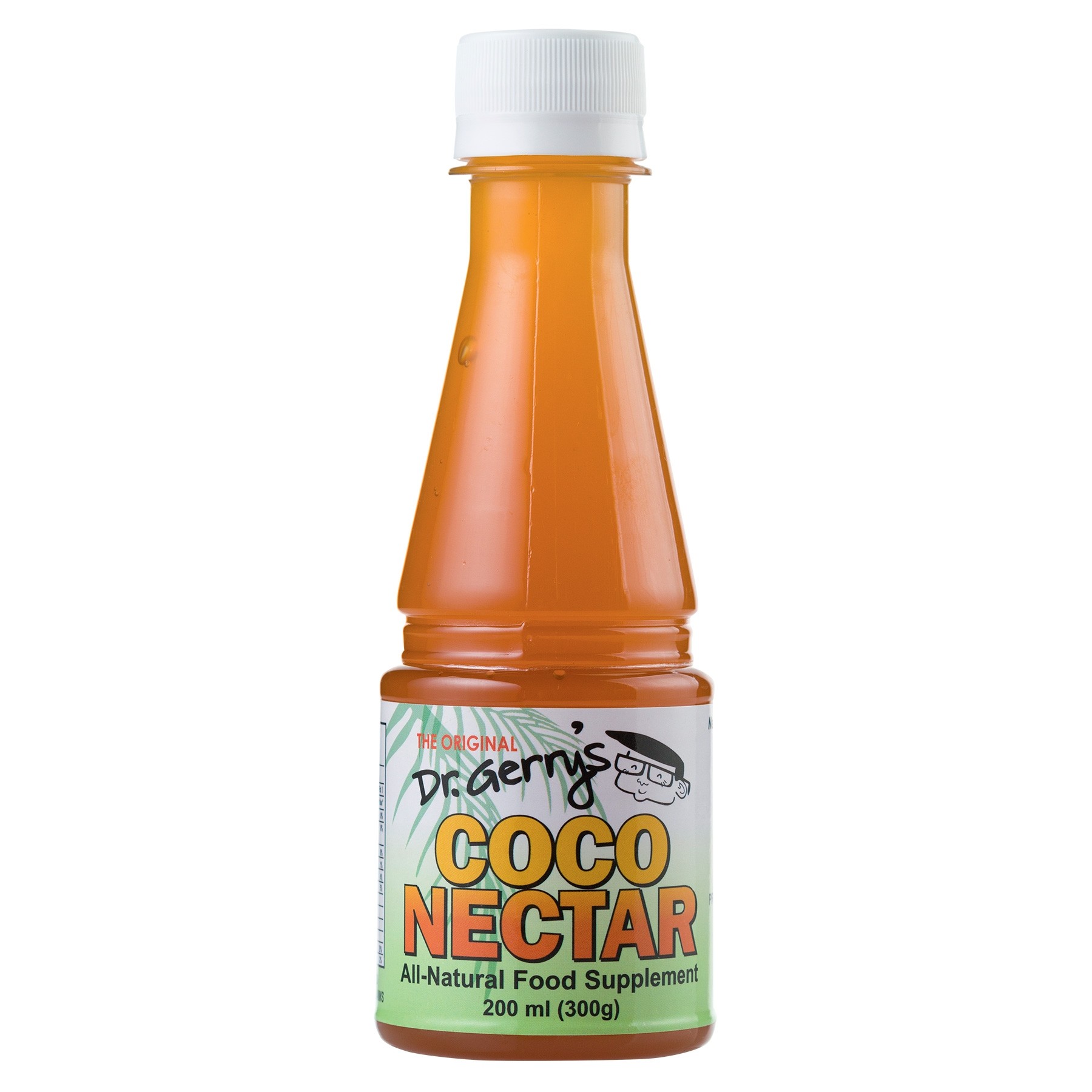 Get past the guilt of holiday eating with this all-natural food supplement that bursts with vitamins & minerals that help fortify the immune system and fight diseases. It also helps relieve discomfort brought about by hyperacidity and has a low glycemic index ideal for diabetics' blood sugar management.
A toast to coconut farmers: The Philippines' warm, balmy climate made us one of the world's top coconut producers. Because of its high value, farmers may harvest coco nectar yields of as much as 10 times their income from copra production.
Sweet & Fit Stevia (P219.75 for 50g, P299.75 for 100g)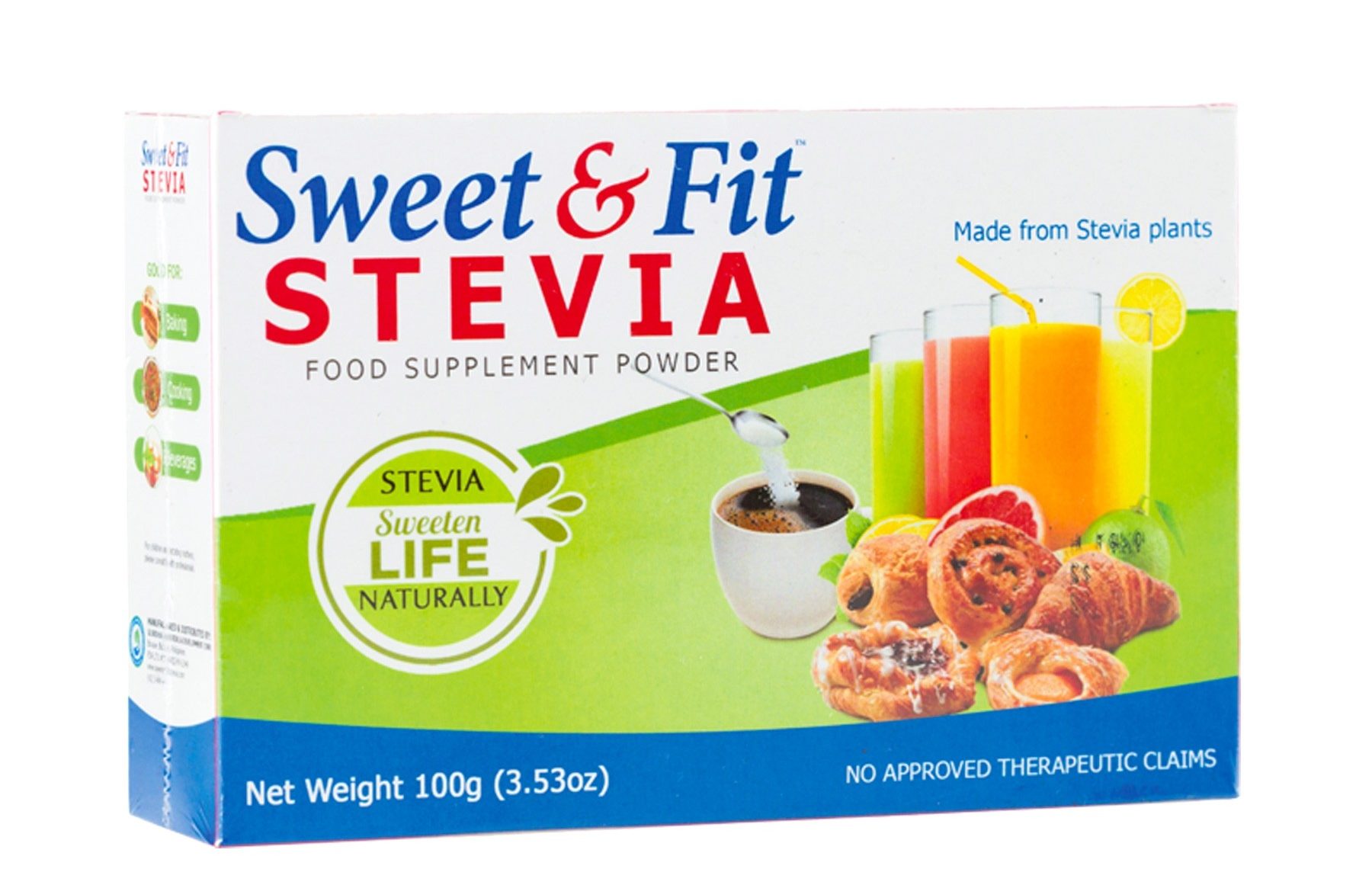 Add sweetness to your favorite Christmas drinks and desserts without the unwanted calories with this non-GMO and guilt-free pastry addition that has no calories, no carbohydrates and zero glycemic index.
More than just providing higher income to stevia growers in Bulacan, Sweet & Fit provides community members with educational assistance, healthcare, financial training and mentoring on wellness.
Bayani Brew Farm Fresh Tea in Lemongrass Pandan (P84.75)
Delight someone this Christmas with this refreshing drink made especially for nation-builders! The Bayani Brew Classic is an all-nutritious, all-delicious, all-Filipino beverage brewed from lemongrass and pandan leaves with a hint of calamansi. Grab a few bottles today and share the goodness with your loved ones. Also available in Packs of 4 and 6!
Bayani Brew purchases all their natural ingredients at above-market prices from farmers in Bulacan and Tarlac. Its hit beverage is the brilliant concoction of the nanays at Gawad Kalinga's Enchanted Farm in Angat, Bulacan.
Spread joy wherever you go with these delectable spreads that help provide a stable livelihood for Gawad Kalinga nanays and local farmers.
First Harvest Gift Set (P549.75)
Make the holiday season even sweeter with this set that contains three delectable spreads which you can also buy individually:
Hand-ground by nanays at the Gawad Kalinga Enchanted Farm, this honey-sweetened and all-natural peanut spread contains no extenders and no preservatives - just 100% deliciousness and love.
Your already yummy peanut spread is now made even more special with a pop of pinipig to add texture that will surprise taste buds and make double-deckers more scrumptious. Enjoy it on waffles, toast, or cookies and have a delightful Christmas morning breakfast!
Overflowing with the richness of Asian heritage recipe that is coco jam, this salty and savory treat makes for a perfect Christmas snack. Spread it on bread, crackers, or suman to make your snack time extra special!
Not included in the set is the equally good but guilt-free Coco Sugar Peanut Spread (P230)
For your health-conscious friends who can't say no to peanut butter, this spread is made of coco sugar that has a lower glycemic level compared to table sugar. It's also churned with less oil to make sure that every delicious spoonful is guilt-free.
First Harvest is a proudly Filipino social enterprise founded in the GK Enchanted Farm, Angat, Bulacan. It aims to enrich agricultural industries through healthy and delicious homemade products made with the choicest natural ingredients. First Harvest also gives above minimum wages to their nanay workers and trains SEED students so they can develop their own social enterprises.
Bring warmth with these cups and taste the best of the Philippines with our very own coffee and chocolate while uplifting community roasters and farmers.
Basilio Coffee Harana Blend (P400)
We're all a morning person on December 25. So fill your mug with Christmas spirit and get a cup full of cheer with this exquisite blend of Arabica, Robusta and Excelsa coffee.
Basilio's subsidized air roasting technology helps farmers gain significant income boost versus trading raw beans in the market. Basilio has established more than 60 community roasters nationwide.
Kayumanggi Organic Cacao Real (P369.75) and Wild Ginger Tea (P359.75)
Baby, it's cold outside. Made with an indulgent blend of cacao and raw coconut sugar, Cacao Real is perfect for a cozy night in. Time to binge watch cheesy Christmas movies!
Holidays got you down? A warm cup of Wild Ginger Tea—a fragrant blend of antioxidant tea and raw coconut sugar—is all you need to fight the blues. Jumpstart your day or wake up a sluggish afternoon with its healthy, sweet-spicy kick!
Kayumanggi Organic works with two partner communities in Alubijid, Misamis Oriental and pays them 20% above the standard market price for raw materials.
Bring comfort into homes and treat your tastebuds to the familiar comfort of sweet treats you can munch on any time of day.
Theo & Philo Chocolates (P129.75 each)
Carry on with your Christmas chocolate traditions with 2018's International Chocolate Awards Winner Theo & Philo, maker of fearlessly Filipino chocolates with fearless flavors.
Theo & Philo Chocolates are available in the following variants: Milk Chocolate: Milk Chocolate with Pili & Pinipig, and Turon; 70% Dark Chocolate; 65% Dark Chocolate with Green Mango & Sea Salt, with Calamansi, and with Siling Labuyo.
Chocolate bars are only available at Human Nature branch counters or through dealers to preserve their rich taste and quality.

Theo & Philo makes use of the Philippines' warm tropical weather to grow exquisite, first-rate cacao to help thrust the proud homegrown chocolates into the consciousness of the world. Every bar of Theo & Philo chocolate is a masterpiece, carefully crafted to capture the rich heritage of the Filipinos.
Tintan's Moringa Choco Chip Cookie Bites (P170) and Assorted Cookie Bites (P160)
Give your friends the gift of guilt-free home-baked goodies!
Made of all-natural ingredients with health-boosting benefits, Tintan's Moringa Chocolate Chip Cookies make a healthy alternative to sugary snacks for the holidays.
Can't get enough of just one flavor? Tintan's Assorted Cookie Bites is filled with the chewy homemade goodness of Chocolate Chip, Double Chocolate Oatmeal and White Chocolate Cashew mini-cookies your friends will surely love.
Each delicious bite from Tintan's Pastries is baked with love by the women of Gawad Kalinga Baseco. Tintan's also trains and upskills mothers and working students from GK Baseco to become bakers, which allows them to earn and augment their family's income.
With every gift you buy, you help uplift the working poor, support social entrepreneurs and build a more sustainable Philippines.
Purchase presents with a purpose through Human Nature stores nationwide or via www.humanheartnature.com and may your Christmas sparkle with moments of love, laughter and goodwill.