Get healthy, happy smiles every day with our long-awaited Natural Toothpaste!
Get healthy, happy smiles every day with our long-awaited Natural Toothpaste!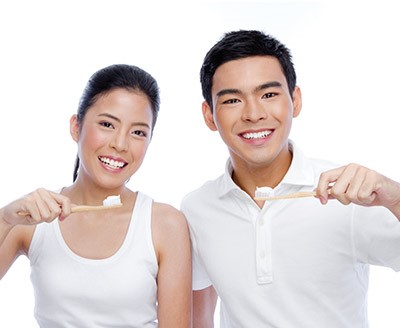 Smiling is the easiest way to spread goodness: a smile boosts your mood, decreases stress, lowers blood pressure, and makes you look instantly more attractive. A healthy set of pearly whites has become synonymous to confidence and beauty.
With all these benefits, it's not surprising that Filipinos brush their teeth religiously. Unfortunately, most synthetic toothpastes in the market contain chemicals that may harm your health - which is why after years of research, testing, and perfecting our formulation, we proudly bring you our long-awaited Natural Toothpaste!
Here are 3 reasons why our toothpaste will have you grinning from ear to ear:
1. It offers a genuinely healthy smile and fresher breath.
Our Natural Toothpaste is powered by GreenMineral Plus, a natural formula with zinc citrate, calcium carbonate, fluoride,* sesame seed oil, spearmint oil and peppermint oil. GreenMineral Plus helps fight plaque, tartar, and cavities while keeping your breath fresh naturally.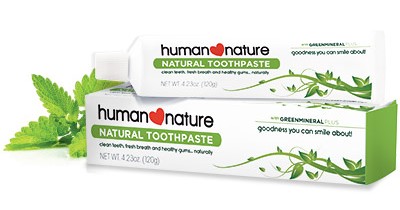 2. It's safe for your family.
Unlike most toothpastes in the market, our Natural Toothpaste is 100% free from harmful chemicals. It contains absolutely no triclosan, no SLS, or propylene glycol, so brushing your teeth is always a pleasant experience. Whereas most natural toothpastes taste bitter or bland, our Natural Toothpaste was lovingly and meticulously developed in our Natural Care Labs over the course of 3 years to ensure that we bring you a toothpaste that's both free from harmful chemicals and great tasting!
Moms would also be happy to know that our Natural Toothpaste is safe for children. For children below 6 years old, a pea-sized amount and adult supervision while brushing is recommended.
3. It genuinely cares for our planet. 
In line with our pro-environment advocacy, we made sure that our Natural Toothpaste takes care of planet Earth as it keeps your smile bright. It is made from biodegradable ingredients and contains absolutely no harmful plastic microbeads that are used in many personal care products as exfoliants and abrasives. 
Plastic microbeads are too small to be filtered out by wastewater treatment facilities, making them ocean and waterway pollutants. We steered clear of these pollutants to make sure that our toothpaste is as kind to the earth as it is to your pearly whites!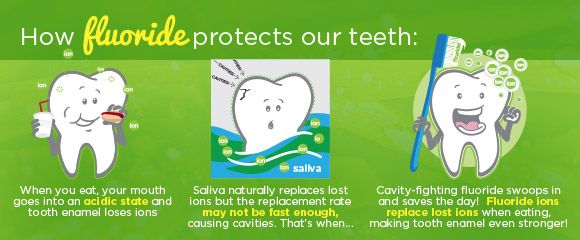 Brush up on Fluoride! 
Did you know that water fluoridation is the one of the Top 10 Greatest Public Health Achievements of the 20th century? The World Health Organization says using fluoride is the most efficient way of reducing tooth decay. Our Natural Toothpaste has the right amount of fluoride, nature's cavity fighter, to give brighter smiles and better health to all!
Have your family grinning from ear to ear with Human Nature's breakthrough toothpaste! Shop now!