Growing up, Executive Director of Gokongwei Brothers Foundation, Grace Colet didn't appreciate her 'common' name-she even considered legally changing her name to 'Buchi' as it sounded unique! "All of that changed when I experienced what my name really meant—it's really undeserved goodness that is given."
She believes, "...you can only know your purpose and who you are if you know your Creator. God created us with a unique purpose and a unique beauty.  What's important is to know who you are, who you are made to be, and Who made you." Today, Grace helps grant  opportunities in the fields of Science, Technology, Engineering, and Mathematics (STEM), and Technical-Vocational to deserving scholars.
For the woman who has unwavering passion to cultivate and help hone others, bring a gentle pink nude hue of Grace with you on your journey. Celebrate your beauty with our natural shade that mirrors the grace that pass through your lips every day.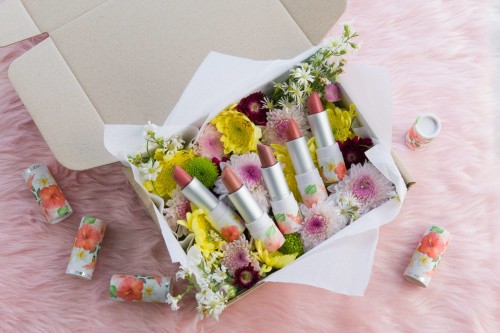 Made to Bloom lipsticks are lovingly crafted with the nourishing goodness of cocoa butter and passion fruit oil, provides a smooth matte payoff and comes in environment-friendly packaging.