Joy Tanchi-Mendoza brings joy to women who are going through challenging times. "I counsel women so that despite the circumstances they go through, joy remains. [Joy] comes from within. I think these women really radiate a different kind of beauty, [one] that age cannot overcome."
"I was a victim of rape and back then I couldn't imagine how God will use something like this for good. Even though I didn't see it back then, I just clung to [my faith]. Even the most awful circumstances that may happen to us, we have to believe that God is in control and He's still in charge," Tanchi-Mendoza recalls.
For the woman whose faith unwavers despite a traumatic past, brighten up you look the rose nude hue of Joy with you on your journey. Celebrate your beauty with our natural shade that mirrors the joy that pass through your lips every day.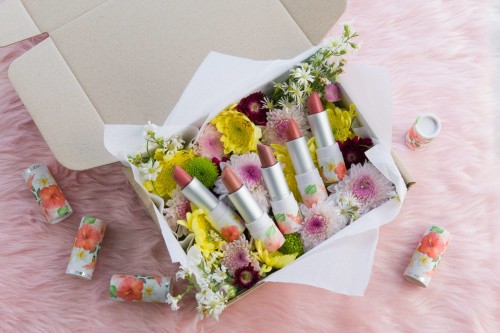 Made to Bloom lipsticks are lovingly crafted with the nourishing goodness of cocoa butter and passion fruit oil, provides a smooth matte payoff and comes in environment-friendly packaging.