Miss Universe 2010 - 4th Runner Up Venus Raj made waves after she ended the 10-year drought in Miss Universe placements with her 'Pilapil' Walk, a catwalk style she developed following years of working in farms of Bicol.
Raj recalls how growing up poor made her feel weak. "We were from the province, worked in farms, and lived below the poverty line. When I came to Manila and joined pageants, I nearly lost my chance to compete in Miss Universe when I was dethroned due to citizenship issues."
While Raj managed to grow through each trial, she takes no credit for her resilience. "The strength of the Lord that makes me strong and the strength that I have is not from my own volition, not from my own self but because of the God who made me, who loves me," Raj shares. Raj currently ministers to young people, inspiring them of what beauty is truly about: honoring the one who created you.
For the woman who emerges confident from trials and bitter strifes, bring the rich chestnut brown color of Strength with you on your journey. Celebrate your beauty with our natural nude hue that mirrors the strength that pass through your lips every day.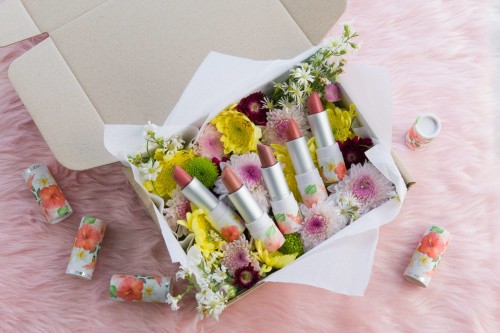 Made to Bloom lipsticks are lovingly crafted with the nourishing goodness of cocoa butter and passion fruit oil, provides a smooth matte payoff and comes in environment-friendly packaging.