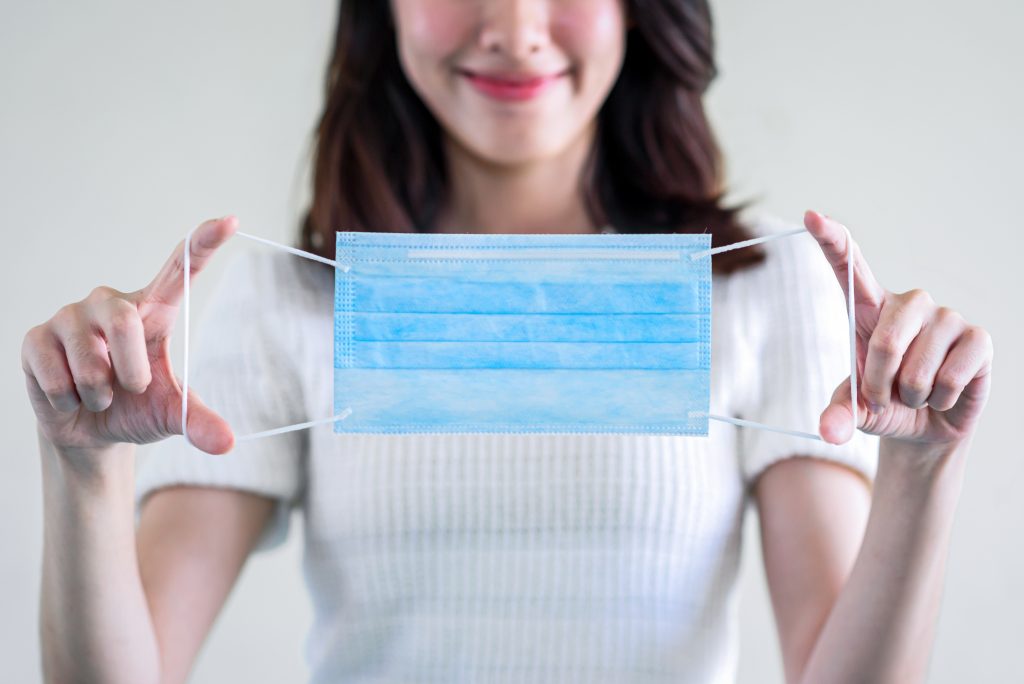 Face masks are now an essential part of life. We've learned to live with them and we've even turned them into a fashion statement.
Yes, the benefits may outweigh the discomfort, but we can't deny that prolonged wearing of masks have affected our lips and skin. Breathing through our mouth under our masks traps saliva, humidity, heat, even sweat and dirt. This creates the ideal setting for bacterial growth which may cause skin problems and dry, chapped lips.
We, of course, shouldn't ditch our masks if we want to keep safe and protect each other. So, here are a few tips instead that will help you care for your lips naturally and bring a smile back on your face.
1. Wear a well-fitting mask
Tender loving lip care starts with wearing masks that fit just right. Avoid masks that dig into your face or are too loose. Make sure your mask stays put comfortably on your face. This ensures you and others are protected. It also prevents you from transferring germs from unnecessarily adjusting your mask.
2. Commit to care for your lips
Show your lips some love by adopting and sticking to a lip care routine. This goes a long way in keeping them supple, smooth and healthy-looking.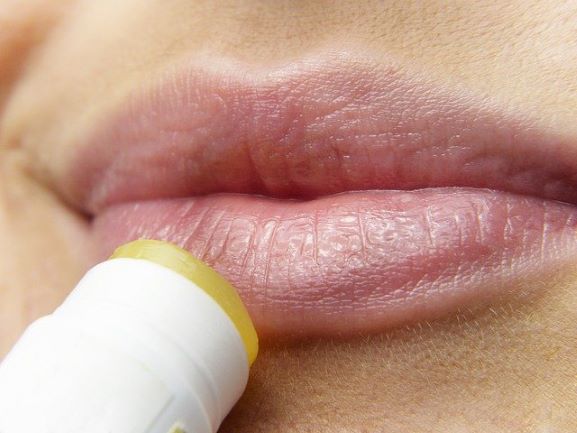 Exfoliate We need to remove dead skin without stripping off the natural oils that protect our lips. But don't overdo it. No vigorous scrubbing allowed. This means banning your toothbrush from your lips. Exfoliating once a week also prepares your lips to better absorb moisture. Buff away dry, dull skin with a genuinely natural exfoliant like Natural Lip Scrub to reveal softer, smoother lips.
Moisturize
Defy lip dryness and dehydration by piling on lip balm. Apply lip balm every two hours and after eating or drinking. But keep away from water- or alcohol-based products because they evaporate more quickly. Help your lips draw and seal in moisture with natural oils. Smear on intense lip hydration with Lip Butter. If you want a hint of yum, try the Flavored Lip Balm. For a hint of hue, dab on the Tinted Lip Balm. Not only will these 100% natural balms lock in moisture, they'll keep your lips nourished with a blend of rich and potent natural ingredients.
Protect
Evenings are the ideal time to treat chapped lips, so apply a treatment overnight to enable it to be absorbed better and get it to work more effectively. Choose a lip product that can shield your lips and boost their health and appearance. Awaken to irresistibly supple lips with 100% natural Sunflower Lip Miracle. It defends your lips by sealing in rich hydration and quenching dryness with the Vitamin E in sunflower oil while softening skin with beeswax and castor oil.
3. Resist licking your lips
Licking chapped lips may seem to moisten them, but it only lasts briefly and actually worsens the dryness. Not only does saliva take out the moisture from your lips when it evaporates, the bacteria found in saliva can also irritate cracked skin even more. On top of that, the harsh enzymes can also break down the moisturizing lip products you've applied to treat chapping, rendering them useless. So lick the licking, please.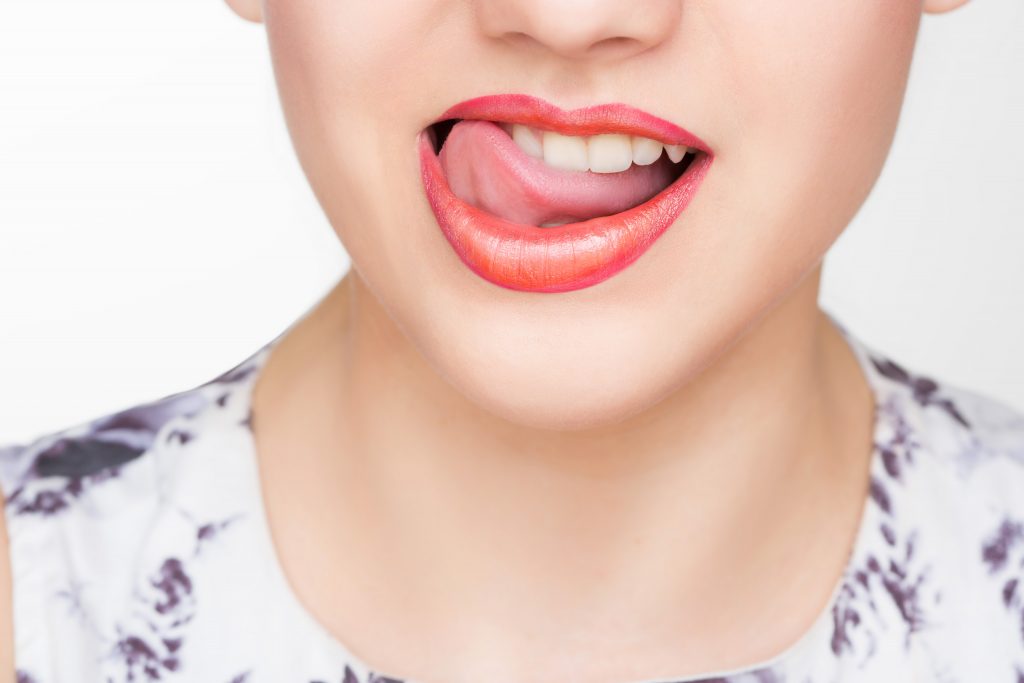 4. Hydrate! Hydrate! Hydrate!
Masks may make drinking water more inconvenient, but the effects of dehydration on your lips and general health is even worse. Your best bet of keeping your lips in good shape is the natural emollients your skin normally produces. And that means keeping your skin hydrated by drinking lots of fluids.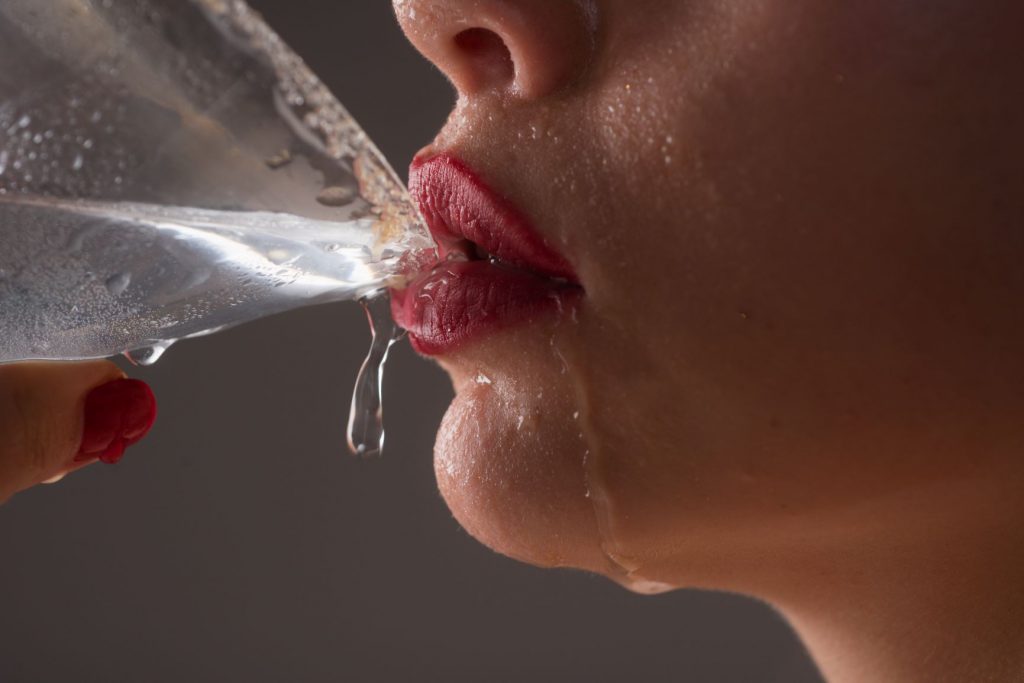 5. Wash masks after each use
Allowing masks to get dirty invites skin catastrophe. Aside from a case of maskne or mask acne, it can devastate your lips, too. Masks are like intimate wear for your face. Wear a fresh disposable mask every day or wash a reusable one after each use. Use a detergent that can effectively remove dirt and stains without harsh chemicals. Check out 100% natural and dermatologist-tested Powder Detergent or Liquid Detergent. You can be sure they're all kind to your skin and to the planet.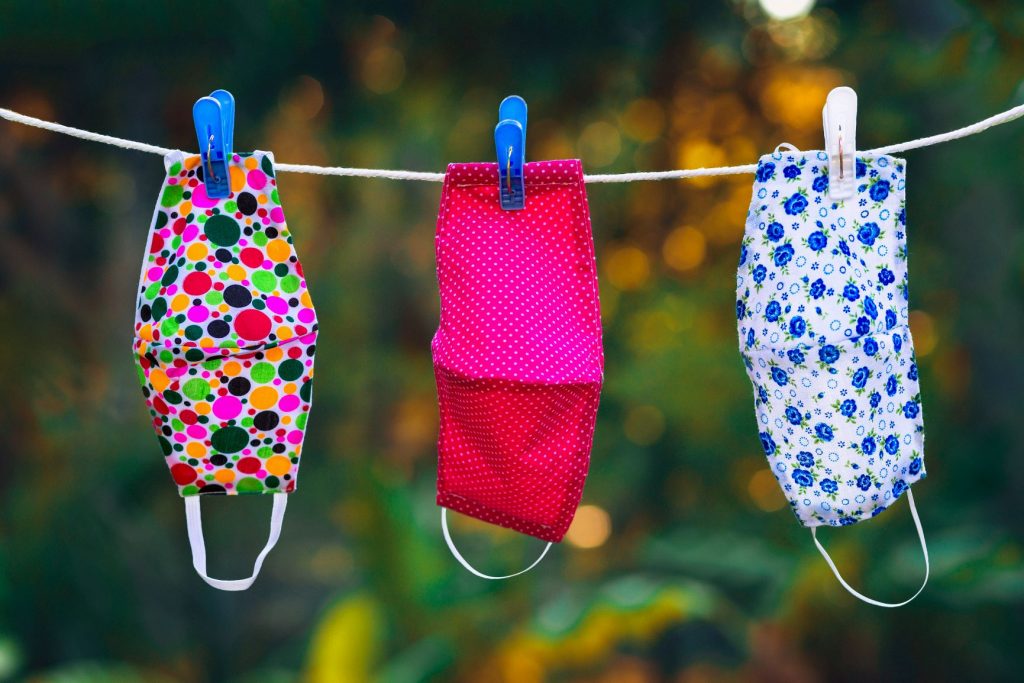 No doubt we find masks downright inconvenient. But living without them can put yourself and others in danger. Hopefully these tips can keep you safe and healthy, while making your life a little more comfortable and help you love your lips more.
Ready to #ShopGoodness? Our Lip Care, Home Care and other genuinely natural Human Nature products are available in:
Our Website: bit.ly/SunflowerBeauty
Our Branches: bit.ly/HNOpenBranches
Our Dealers: bit.ly/HNDealerDirectory
Our Retail Partners: bit.ly/HNRetailPartners
Lazada (COD Available): lazada.com.ph/shop/human-nature-official-store/
Share your thoughts on social media!
Don't forget to follow us on Facebook @humanheartnature and Instagram @humannaturebeauty.
References
8 Ways to Take Care of Your Lips While Wearing a Face Mask. Retrieved from www.reviewed.com
Beauty: Lifting the Mask on Lip Care. Retrieved from www.northwichguardian.co.uk/
The Best Moisturizing Lip Products to Wear Under Face Masks. Retrieved from www.huffpost.com/